With Adobe Acrobat, users can create, view, and edit any PDF files without any hassle. However, in spite of its features and effectiveness, not all users can afford to have this tool since it costs hundreds of dollars. And it's quite complicated for beginners. In this case, many users are looking for some simple and cheaper alternatives to Acrobat. There are bunches of PDF editing software on the internet today, and to help you out some of the finest Adobe Acrobat substitute are shown after the cut.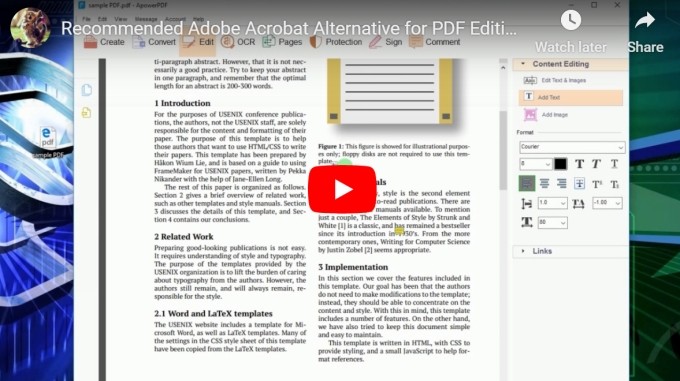 Top Adobe Acrobat Replacement
ApowerPDF
This is a PDF editor software that can be used in creating or modifying any existing PDF files and forms. ApowerPDF features all of the must-have functions that a PDF editor must have. These includes the ability to manage PDF pages whether you need to delete, extract, crop, or rotate a specific portion of a PDF document.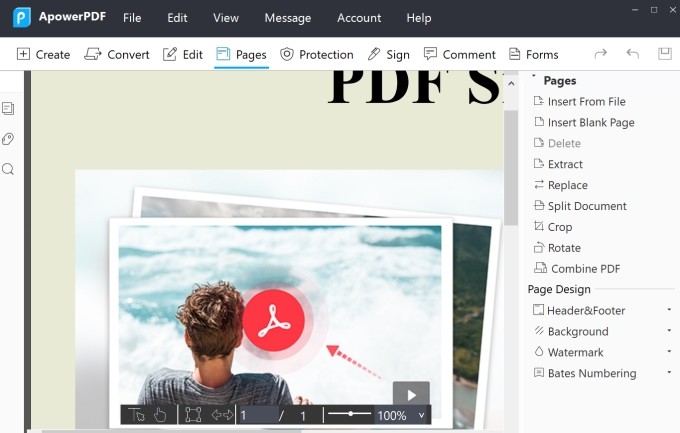 Plus, it provides security by allowing users to add passwords and signatures to a certain PDF file. And if you need to convert a PDF document into an editable format, then this tool can help you to convert your file into editable formats like Word, PowerPoint, and Excel.
This program can be a great Adobe Acrobat alternative due to the fact that it is compact and provides most of the functions that can be done on Acrobat. It is definitely one worth checking out.
PDFescape Desktop
Another substitute to Adobe Acrobat that you can utilize is a program called PDFescape Desktop. This application mimics some of the functions that can be found on Acrobat such as the ability to adjust, delete, insert, and crop PDF pages. It also supports encryption of PDF contents with the use of a password, modifies PDF information tag, and allows the use of scanned signature to sign PDF files.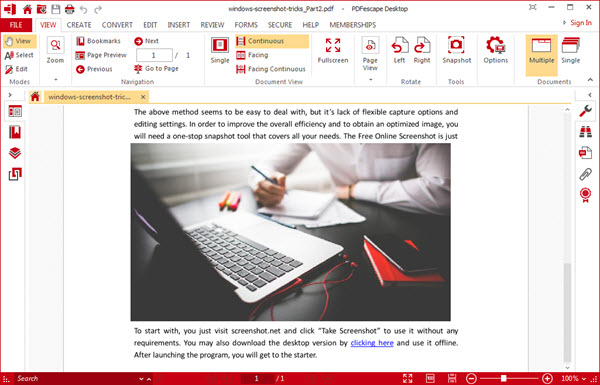 This is a decent tool to use as a replacement for doing some basic modifications into your PDF file. And the desktop version of this app requires a premium account so it means you need to avail their service before you can utilize it.
Foxit Phantom PDF
The next alternative to Adobe Acrobat is called Foxit Phantom PDF. Unlike the usual PDF converters, this tool is equipped with easy to use editing functions which can be used to crop, add watermarks, cut, rotate, resize, etc. It also supports OCR technology and font recognition which is very useful in modifying or starting a new PDF document. You need to spend a little bit to get this program but it's worth giving a try.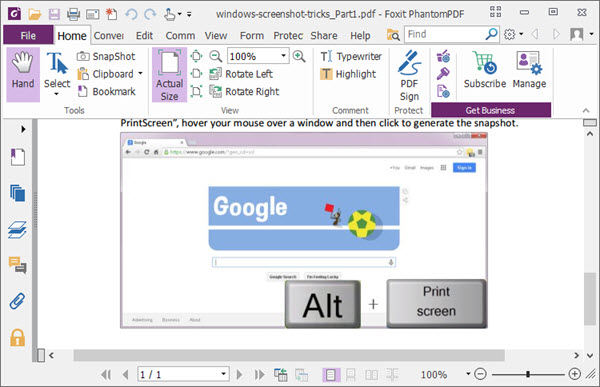 Anyone can use this as an alternative to Adobe's PDF editor for it offers similar if not the same function as the Acrobat. Just be aware that this tool can't save into few formats, which the developer needs to address.
Mac Preview
Now if you are a Mac OS user, then a program similar to Adobe Acrobat that you can use is Preview. This PDF editor is made for Mac OS users' convenience and is capable of editing as well as creating new PDF documents. By using this program, you can modify multiple portion of a PDF text, at the same time trim, and label multiple pages together. All of its functions are quick and easy to utilize making it a fair alternative to Acrobat.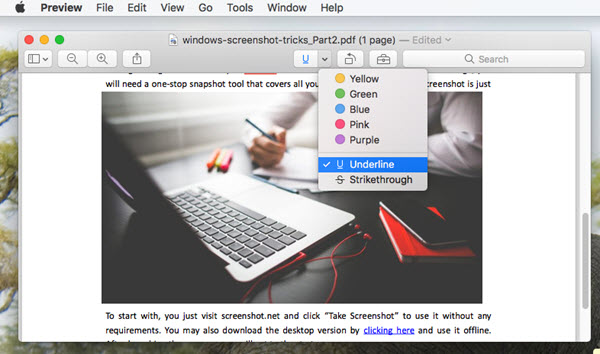 With its attributes it surely fits in as one of the must have free alternative for Adobe Acrobat. And this application is for free, but it only runs on OSX devices.
PDFPen
This next PDF editor for Mac OS is named PDFPen. It has the basic features that a PDF editor has, including modifications in typos in the text documents, capable of adding texts, images, and signatures. Aside from these, PDFPen even supports OCR technology helping users in converting images into an editable text document.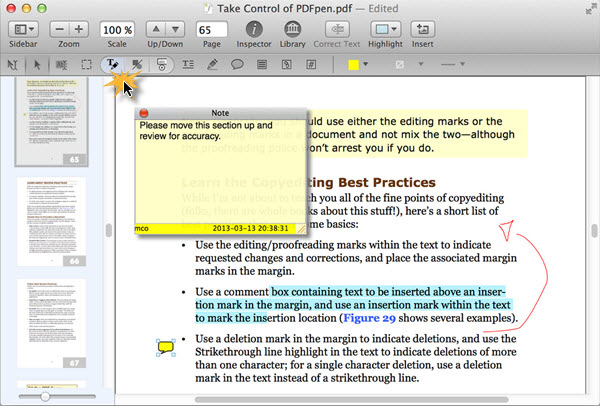 It is easy to say that this tool can be a good choice as an Acrobat alternative. But note that it's exclusive for Mac users only.
Those are the finest Adobe Acrobat replacement that you can use on a daily basis. You might notice that most of them have similar functions, but some programs have additional functions than the others. Feel free to try all of the alternative programs that we provide above to know which app suits your needs.