Losing your iPhone's passcode is one of the annoying things that many people are trying to avoid. Nowadays, variable ways are available for you to unlock iPhone and one of them is to unlock iPhone password with Siri. Well, we are going to enlighten you with other effective ways so that you won't panic when one of method doesn't work on your device and you can always change for another alternative choice. Now let's read on and find out how to bypass iPhone without Siri.
How to Bypass iPhone Passcode without Siri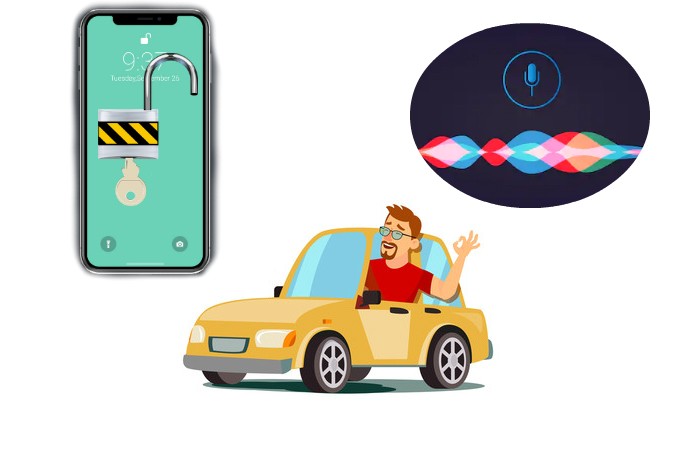 Best way to unlock iCloud account on iPhone
The most advisable way to get inside your phone withoutusing the passcode and Siri is by utilizing this advanced tool calledApowerUnlock. This application will let you access your phone without passcode,touch, face and Apple ID required. It's always inevitable to forget yourpasscode once in a while, and this program will definitely help you to get itsolve. It has a friendly interface and easy to do steps that anyone can follow.
To successfully unlockiPhone 5 without Siri including other iPhone models here are the quick steps for you.
Launch the program and click "Unlock Screen" which you can see on the right portion of the app. Your device will then be detected instantly by the tool.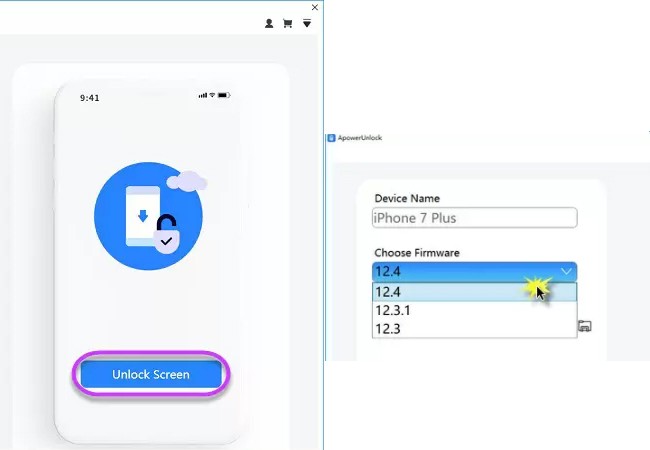 Another window will then appear, showing your device name and the detected firmware for your iPhone. Select an output directory and then hit the "Start downloading" button.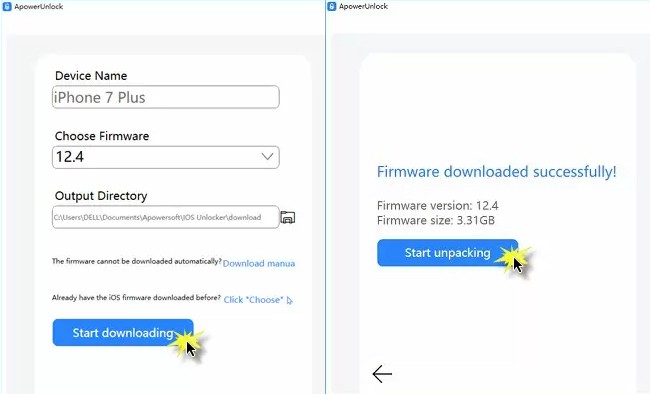 When the downloading is completed, you can click "Start unpacking" to ready the app for installation, and on the next window, hit "Start unlocking" to automatically access your device.
Remove iPhone passcode by utilizing iCloud
iPhone passcode can also be bypassed via iCloud. However, this very method requires you to have a hint about your iCloud username and password and enable "Find My iPhone". The ultimate goal is to use iCloud to erase your passcode in the device system. Simply follow the steps below to know abouthow to unlock iPhone without Siri.
Go to iCloud's official site and login into your account.
Select the device that you need to unlock under "All Devices".
Finally, hit "Erase iPhone" to wipe all of iPhone's data including your passcode. (Please be noted that all the data of your device will be deleted permanently.)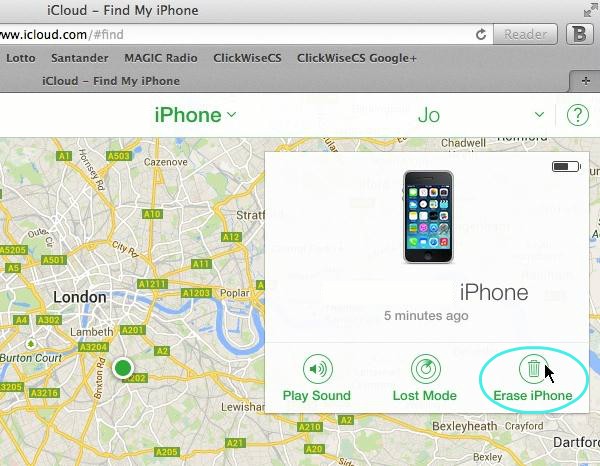 Unlock iPhone without using Siri via recovery mode
The next trick to get inside your locked phone is by taking advantage of the recovery mode. This way works together with the iTunes to access your phone and wipe off the passcode that your phone currently has. However, this method will as well wipe all of the current data that your device has. To achieve this method here's how.
Install iTunes and open it.
Put your iPhone into recovery mode manually by pressing the "Power and Home" buttons at the same time and wait for the Apple logo to appear. Don't release the buttons until the "Connect to iTunes" icon displays.
Upon entering the recovery mode, a message will appear asking you to "Restore" or "Update" your iPhone before using it.

To unlock iPhone 6 without Siri click "Restore" until the restoration process ends and your passcode will be removed and your device will be unlocked.