I have a PDF form that I need to edit. I wish to add some texts on the form and I already tried using Adobe Reader. However, the texts that I've inputted on the form were not saved. What is the best tool to use to make this possible?

There are different programs that you can use that will let you type in a PDF form and save the changes that you have made. There are web based tools and there are those that need installation. You can find a great program that would meet your needs and preference.
Method 1: Type in a PDF form with Open Office
Apache Open Office is a free office software much like Microsoft Office. It is an open source and cross platform application so it can be used on any operating system. You can create documents, presentations, databases and more using this program.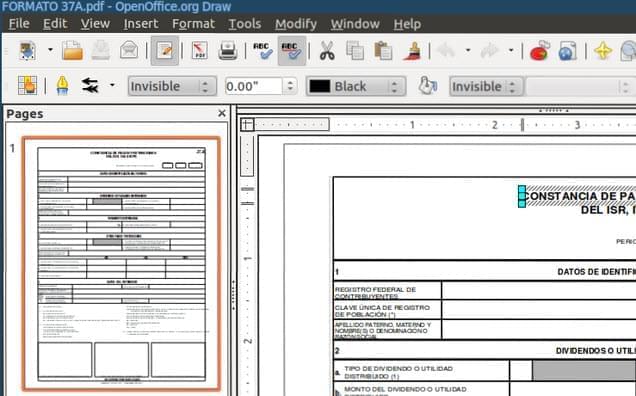 It can read files made from other applications and allows saving to other formats compatible with the specific application that you will use. The latest version of the software lets you install PDF Import Extension so you can import and type on PDF forms. The text will then be shown in text boxes that are editable.
Method 2: Online PDF form filler – PDFfiller.com
This is an online application that lets you edit your PDF files without having to install any program. This is convenient if you do not want the hassle of downloading and installing an application.

There are two modes on how to write on PDF form in the site. If you have the PDF file saved on your computer, you can upload it by browsing on the file. If there is a PDF form that you wish edit from another site, choose the From URL option and enter the URL of the page that contains the PDF form and start editing. Once done, you have the option to export, fax, email or print the form.
Method 3: Free PDF Form Designer – PDF Escape
This is another online application that lets you edit PDF file without the need for installation. It is also for free so you don't have to spend anything to use it. You can upgrade to a premium account for bigger limits but this is completely optional. And if you are only editing a few forms, the free account is good enough.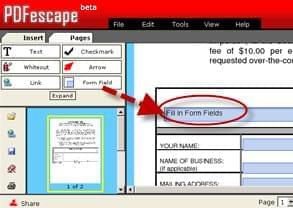 To start using this tool, you can sign up for an account. Upload the file you wish to edit or paste the URL, write in PDF forms and create your own and print and save your work; all these you can do on this web based program.
Method 4: Apowersoft PDF Editor to write in a PDF form
Apowersoft PDF Editor is another program that you can use for typing on PDF forms. Once done with the download, install the program so you can start using it. This is one of the best applications that you can use because it has so much to offer.
This is not just a PDF form writer but it lets you do everything that you need to do on a PDF file like manage, edit, design, convert, etc. It has a straightforward user interface so it is not complicated even if it is your first time using it. Modify or add texts on your PDF form without any hassle and save the changes. You can even save the file to other formats like Word Document, Powerpoint and Excel. Even if you have scanned PDF files or image-based PDF documents, you can still edit the texts since it comes with an OCR or optical character recognition feature.