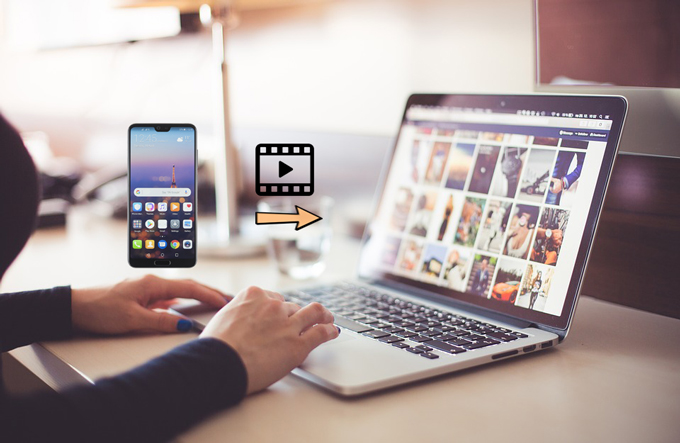 If you are a big fan of recording videos using your smartphone, the tendency of quickly piling up files on your device is highly anticipated. Even if you have a huge memory card installed on your android phone, it will still run out of space some day. And if your smartphone's memory is almost occupied, expect problems such as frequent restarts, application crashes, phone not boots, device slows down and all others.
People like to enjoy videos on Galaxy series or other Android mobile phones because of large mobile screen, but also pile up the video files. To avoid stacking up tons of files on your phone, it is imperative to transfer videos from Android to computer. This will definitely give you an extra storage for upcoming files as well as security. However, not all users know how to transfer files from phone to computer. Luckily with Android there are many ways on how to do it, check them out below.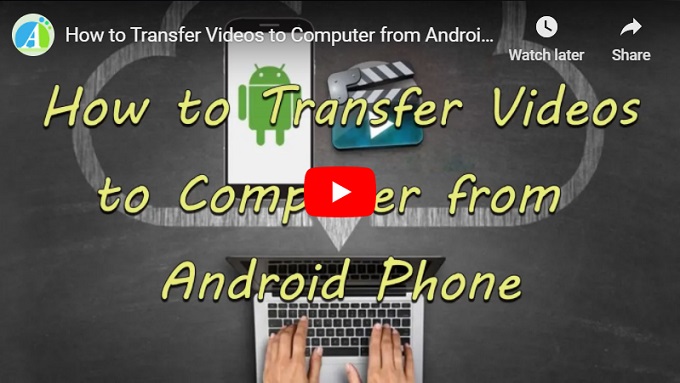 Four Ways to Transfer Videos to Computer from Android Phone
1. Use ApowerManager
The ApowerManager is a one-stop phone management tool compatible with both iOS and Android smartphones. This software can transfer, view, sync, backup and restore mobile files. It can equally take a screenshot of your phone directly on PC and project your phone's home screen to computer in real time. Other than video files, this software lets you manage not just videos but also messages, contacts, applications, wallpapers, mp3 files, and more.
This tool offers 2 approaches to access mobile data on your computer, making it distinctive from other parallel programs. You can connect your android device via USB or QR code scanning. Check for how to transfer videos from Android to PC as follows:
Install ApowerManager on your computer.
Open the program and connect your Android device to PC.

Once connected, head to the "Manage" tab, then find "Videos" from the left-side options.
From here you will see all the videos stored on your phone.
Simply select the ones you wish to transfer to PC and click the "Export" button to export them.
Specify the location on your PC and wait until transferring process completes.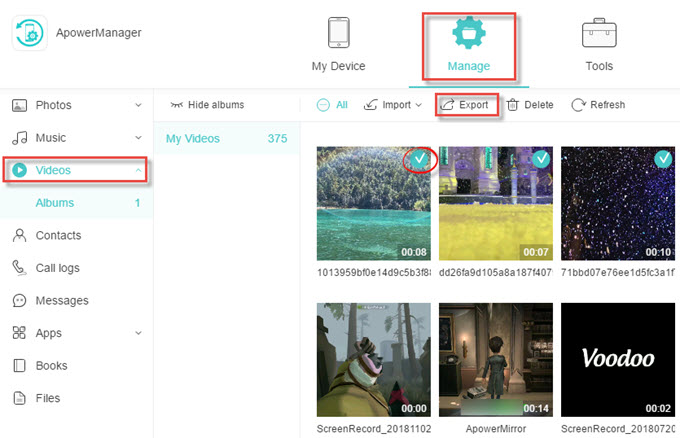 2. Use Android USB
If you don't want to use third party apps, you can still transfer Android video to PC by using the manufacturer supplied USB cable. However, do note that this method sometimes requires you to install additional drivers from the manufacturer to make your device recognizable by the computer. Here are the steps:
Connect your phone (with memory card) to PC by using USB cable.
Open the notification panel on your phone and tap "connected as a media device".
Select "mount" and your PC should automatically discover your device as a removable storage.

Navigate to the folder which stores video files, open your phone's drive and select the video files you wish to transfer, since there are so many directories about, it usually takes much time on locating the files you want.
Drag and drop the files on your computer and safely disconnect your phone when done.
3. Use Email
Another way to transfer movies from Android to PC is using email. The beauty of using this method is that it doesn't require the use of USB cables. Though, bear in mind that most emails do have a limit in the size of attachment when it comes to the allowable file size that can be attached on a message.
Given that you have a small video that needs to be transferred, this method will nonetheless bring utmost convenience.
Connect your android phone on a Wi-Fi network, make sure that it is stable and secure.
Open your mobile email application and attached the video file that you want to transfer.
Make yourself as the recipient and send the email.
On your computer, open your email to download the file.
You will wait for some time to get the video depending on the file size as well as internet speed.
4. Use a Memory Card Reader
If your videos are saved in android handset memory card and you have a computer with SD card slot, you can use them both to transfer videos to computer from Android phone. This method is very easy to carry out with a high success rate. Check for the guide:
Make sure that the video file you want to transfer is located on the memory card.
Remove the memory card from your android phone.
You could plug-in your SD card to the slot of your computer, but if it's not available, you may use a card reader.
Plug the memory card reader on your PC via USB.

Go to "My computer" and double click the memory card drive.
Explore the contents and locate the video files stored on your SD card.
There are many ways on transferring videos from Android to PC. You can use the USB method, the email method for moving small sized videos, or the memory card reader and SD card. But if you want a smooth, convenient, flexible and efficient way of transferring video files, it is best to use third party apps such as the ApowerManager.