For businessmen, educators, and students, you must be familiar with PDF files. And sometimes, even when you are on a trip or on the way home, you may sometimes need to work on these stuff. But how to easily edit PDF as Word file on your mobile? If you're an Android user, a PDF to Word app for Android can solve this issue. With Apowersoft PDF Converter, you can quickly and easily convert your PDF to a .doc or .docx file.
This is a one-stop application which can turn PDF to Word easily on your Android mobile phones and tablets. Using this app can help you become more productive when you're not at your desk, giving you an virtual office on the go. The app has more than PDF to Word feature, it contains PDF to other formats and vice versa. And you can log in the application to check and download the original files as well as processed files.
Download via Google Play: Apowersoft PDF Converter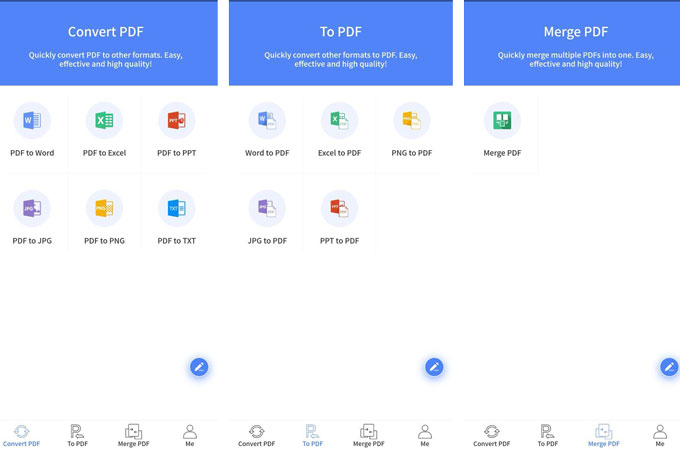 Other PDF to Word Apps for Android
The next Android PDF to Word converter we found is called EasyPDF. As its name implies, this is an easy-to-use PDF tool. It lets you convert PDF to Word as well as other file formats, such as PowerPoint, Excel, Text, JPG, PNG, GIF, etc. Furthermore, users can upload file from their Dropbox and Google Drive accounts. Even better, this program is compatible with not only Android devices, but Windows PCs, Mac and Linux devices, as well.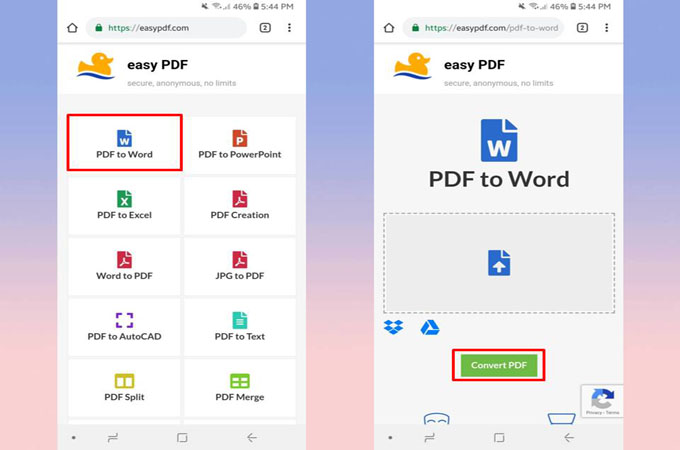 Pros
It allows you to convert PDF without limitation.
It provides an ads-free experience while still offering full functionality.
The third PDF to Word converter for Android we want to recommend is PDF Conversion Suite. It allows users to convert to PDF to Word instantly and vice versa. This program is perfect for teachers, students, businessmen/women and a lot more. This app can run on devices running OS version of 4.1 and later.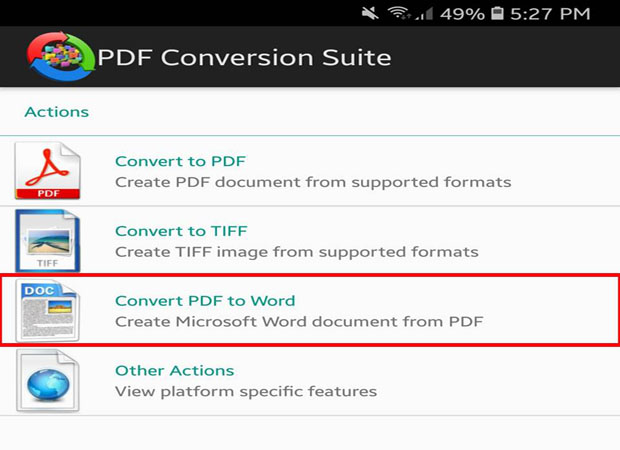 Pros
It is a totally free app.
It can convert PDF files quickly.
Cons
It can only convert files up to 15 MB.
OfficeSuite can help you convert, view, edit, and create different types of documents in formats, such as PDF, Excel, PowerPoint and so on. On Android 7.0 and above, this Android PDF to Word converter can open 2 documents at the same time with its split screen function. Aside from that, files can be shared through your cloud services like OneDrive, Google Drive, Amazon Cloud Drive, and many more.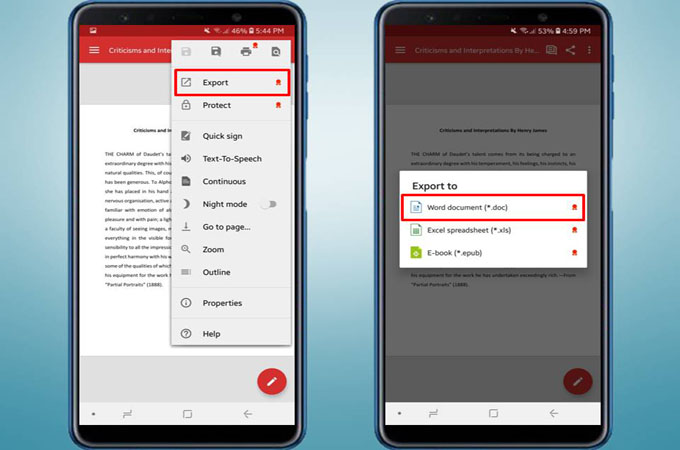 Pros
It is an efficient PDF tool.
It has a simple interface.
Cons
Upgrading to premium for full functions can be expensive.
Last but not the least is PDF to Word Converter, a simple and easy tool to convert your PDF to an editable Word. You can scan a PDF document and convert it into Word. Additionally, it allows you to convert files without limits. And this PDF to Word app for Android keeps an excellent quality on the converted file.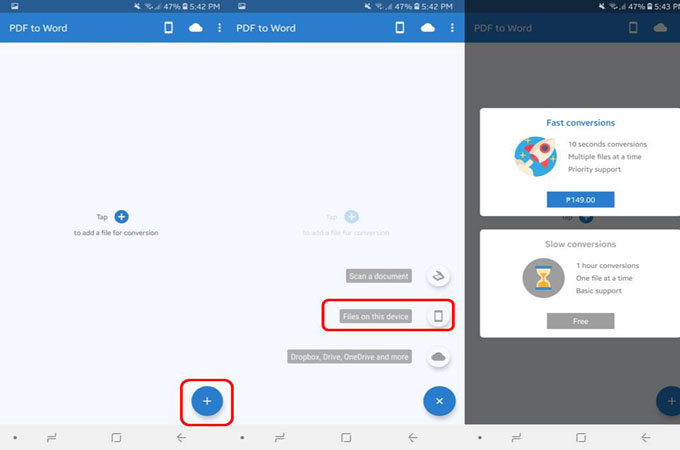 Pros
It can convert PDF to Word from Google Drive, OneDrive, Dropbox, and many more.
You can convert PDF file as easy as 1-2-3.
Cons
It takes hour to process the file.
Conclusion
All the tools presented above are some of the best for PDF to Word conversion on Android. And you can try them for free. Aside from converting PDF to Word feature, Apowersoft PDF Converter and OfficeSuite also provide other functions. If you like apps with additional features, you can consider these two applications.