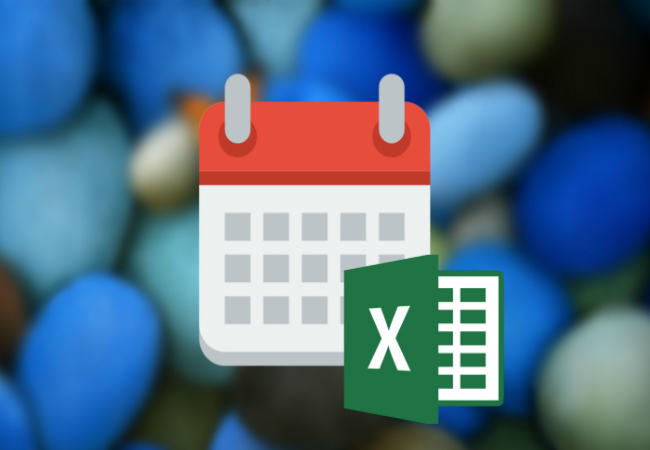 Calendar is one of the most important things to keep track of and organized meetings, appointments, activities, events and so on. In this way, people can easily track different tasks on a daily, monthly and even yearly basis. Meanwhile, there are a lot of ways on how to make a calendar in Excel that can help remind you of all your upcoming plans. In this post, we list feasible methods that can be used across all tech media.
3 Feasible Ways to Make a Calendar in Excel
Use Microsoft Excel to Create Calendar
The first solution is Microsoft Excel, which lets you add data, create charts, organize, and calculate data. Moreover, there are a variety of templates for calendars, which you can customize depending on your preferences including for example, a seasonal photo calendar, summer break calendar, family event, a birthday calendar and so on. See the steps below for how to create a calendar using Microsoft Excel.
Open Excel and choose the calendar template that you want to use.
After that, hit the "Create" button. The calendar template will be shown.

Next, input the activities and customize the calendar to your liking.
When you are done, hit "File" then "Save" to save your calendar.
Another solution is Canva. This is an online tool that can help you keep on track of your daily tasks. It comes with a collection of calendar templates that is perfectly designed for you. Aside from that, it lets you create your own personalized calendar depending on your interests. In addition to that, this tool can be used in several browsers such as Chrome, Explorer, Firefox, Safari and a lot more. To find out how you can make a calendar in Excel with Canva, follow the instructions below.
Open up on your computer's browser, then visit the main site of the tool.
Create a Canva account to start. Or you can sign up using your Facebook, Google account and email address.
Then, from the library, select one of the designed templates you want to use.

After that, you can add photos, elements, text, and a background.
Once you are done, just hit the "Publish" button and then "Download".
Google Calendar
Google Calendar is the last tool we recommend for you to use to create a calendar. This is a mobile application which can be used on both Android and iOS devices. It can create reminders, upcoming events and other schedules. Furthermore, it lets you view the calendar in different ways including month, week and day view. Also, it can edit and view event on the go. Below is the step by step procedure on how to use this app.
Install the application on your device. For Android, install it from the Google Play Store. While, get the app from App Store if you are using an iOS device.
After the installation, run the app.
Then, add goals, reminders or events by clicking the "+" icon.

Enter the title, date, location and other information.
Lastly, hit the "Save" button.
Conclusion
All these programs can help you to create calendar in Excel. Each of them has different techniques to make and organize calendars. With the use of these programs, users can easily track tasks, document deadlines, and keep up to date with all your tasks at hand. If you know some tools similar to these, you can leave us a comment below. Your comment will be highly appreciated.