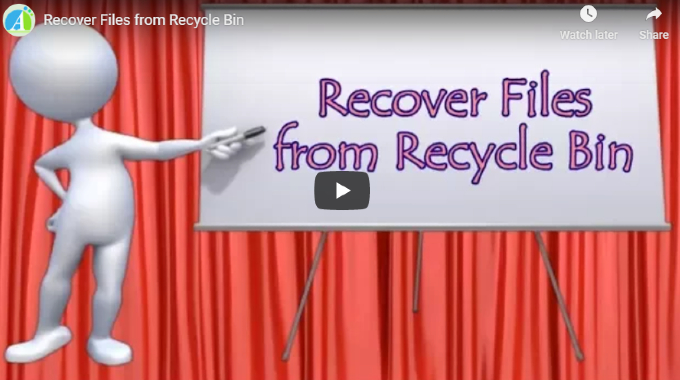 Three Methods to Recover Deleted Recycle Bin Files
Way 1: Restore Permanently Deleted Files from Recycle Bin with ApowerRecover
It's a good practice that you don't immediately delete files from your recycle bin. However, for instance, that you want to free up some memory space, you may need to empty out the recycle bin. Yet the only way to recover a deleted file when the recycle bin is empty is by using a powerful recovery tool. ApowerRecover is a great tool to recover files from hard drives allowing you to restore the recycle bin. This includes multiple files such as videos, photos, documents, and even archives. Besides, the program comes with several scan options that depending on the type of data loss that occurred. To begin the recovery, follow the instructions.
Download and install the software on your PC.
Open the program, choose a hard drive, and click the "Scan" button. Then a list of the recoverable files will appear. Put a checkmark on the "Recycle Bin" folder or double click to open the folder and choose a file you want to restore.
Next, click the "Recover" button to restore deleted files and specify a location to save them.

Finally, a panel of a successful recovery will show up. From this panel, click the "View Recovered" button to check the files.
Unlike the first way, when you click "Recover", the software will ask you to choose a location to save the retrieved items. This is great, as you won't spend time recalling where you put the files previously.
Way 2: Restore Deleted Files from Recycle Bin to the Original Locations
If you are using a Windows device, there are simple ways to recover deleted files from the recycle bin. As long as you haven't permanently deleted them, you will be able to restore your files effortlessly. Below are the simple steps to recover deleted files from Windows OS.
First, open the "Recycle Bin" folder. You should see all the deleted files along with other information such as their original location, the time and date of deletion.
Look for the files that you want to delete. If you choose to recover just one file, right-click on the selected item, and click "Restore". You can also recover all the deleted files by clicking the "Restore all items" at the top menu.
After you restore deleted files from the recycle bin, you will be able to access your deleted files. You may locate them from the original file location where they were saved.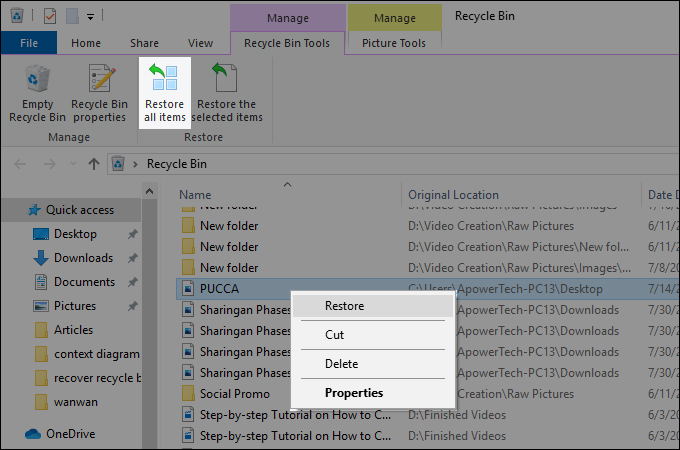 Way 3: Recover Deleted Files for Windows by Using Freeware
In actual fact, there are lots of available data recovery software online. However, some of them are too expensive or do not give you the results you expected. Here we will introduce two effective data recovery apps that are free and can get the job done.
Recuva
Recuva is a freeware utility for Windows that can help you restore deleted files from your recycle bin, memory cards, and external devices. It can also restore different types of files such as documents, video, music, email, and the like. To use it, install the program then it will automatically open.
Choose the file type you want to recover. You can also recover any file type by choosing "All Files" from the selection then click "Next."
Now select "In the Recycle Bin" to recover all files from the recycle bin.
You can choose to enable deep scan then click "Start" to begin scanning.
To restore deleted files from the recycle bin, select items, and click "Recover." Once done, you will now be able to access your lost or deleted files.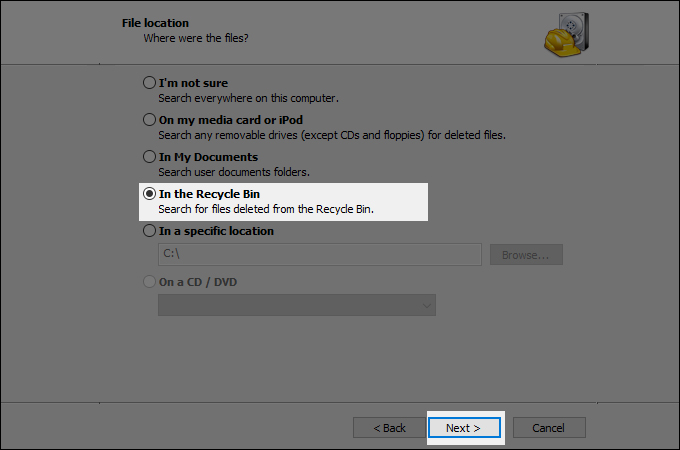 FreeUndelete
You can also get better results with FreeUndelete. Similarly, it is free to use software for personal use allowing you to undelete and get back your deleted files. Moreover, it is lightweight and available in Windows OS. All you need to do is install the program on your PC then follow the guide below to continue.
Launch the app on your computer.
Select your computer hard drive you want to scan. Now restore deleted files by choosing data or files to recover and hit "Undelete" at the lower corner of the interface.
By doing so, you should be able to get back your deleted files and access them with the same quality.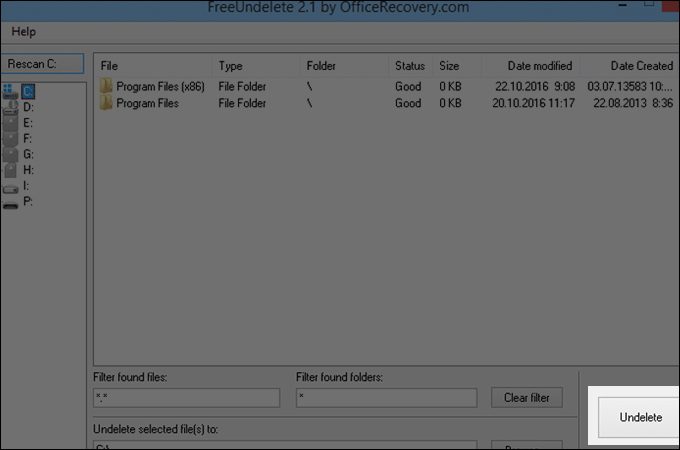 Truly there are other ways to get back deleted files, but ApowerRecover works better. Masterfully developed for consumer's convenience and comfort, this is definitely a powerful tool in data recovery. More options are available in the program, which is also an advantage for users during the recovery process. With it, you can now restore deleted files from the recycle bin with less effort.