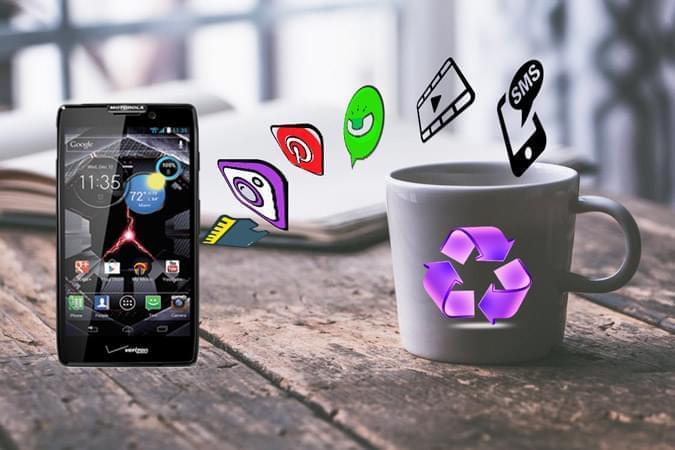 Motorola Droid Razr Maxx HD is an Android device designed by Motorola, which is the successor of the Droid Razr series. With similar dimension as the latter, Droid Razr Maxx HD offers better resolution display, as well as display size giving a better experience to users. It has all the great features that you would want for a smartphone including SMS, e-mail, instant messaging, music and video playback, camera, 4G, WiFi and calling.
Different files and data can be stored on this device including photos, contact list, videos, music, text messages and more. If you did not backup any of your files and you accidentally deleted them, you might feel really frustrated. But there is still a chance for you to get those deleted files back. There are Motorola Droid Razr Maxx HD data recovery applications that you can use to restore your lost data.
Ways to recover deleted data from Motorola Droid Razr Maxx HD
This is one of the best recovery programs that you can use for restoring deleted data from your Droid Razr Maxx HD. It also supports other Android devices so you can use it on other compatible phones. Some of the files that it can recover are contacts, SMS, videos, music, photos and more.
This Motorola Droid Razr Maxx HD file recovery tool can efficiently restore files that were not only accidentally deleted but those that were lost because of system crash, corruption or reformatting the device or memory card. It is easy to use as it offers instructions on each step that you need to do for the recovery process. It searches not only for the deleted files, but also for the current files so you can back them up on your computer if you want to. If you wish to display only the deleted or missing items, you also have the option to do so. You can preview the files found so you can determine which of them you wish to restore and not. Place a checkmark next to the files that you want to restore and click the "Recover" button.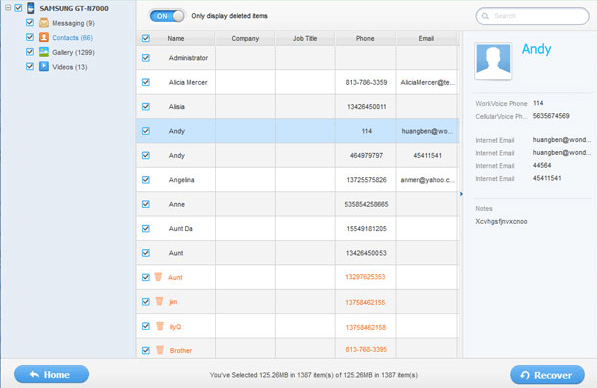 All recovered files will be saved on your computer. If you want to manage these files, as well as sync them back to your Android device, it is recommended that you use another application called Apowersoft Free Android Manager. This free application lets you conveniently transfer files to and from your PC and Android device. You can also manage your applications, contacts and other information on your phone from your computer.
Method two: EaseUS Data Recovery
This is another application that you can use to recover data from Motorola Droid Razr Maxx HD. It is free to download and it can restore missing files due to accidental deletion, corruption, reformatting or partitioning. It has a deep scan feature for thoroughly finding lost files. Aside from SD cards of smartphones, it can also restore missing files from other devices and storages.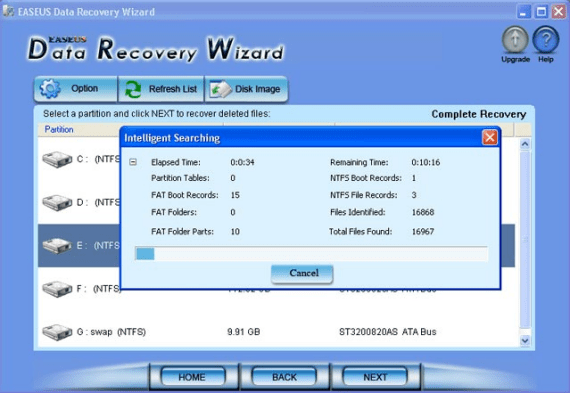 Comparing the Two Applications
These two phone recovery programs are both good options for restoring missing or accidentally deleted files. However, if you wish to choose only one application to use, you may want to go with the Data Recovery for Android. This is because it is more convenient to use and it is proven to find lost or missing files on Android devices like Droid Razr Maxx HD.
This Motorola Droid Razr Maxx HD data recovery tool can backup all your files, including the current ones saved on your device, which is not possible with the other software. It also guarantees that no information will be leaked during the recovery process. The steps are simple to follow and it scans for all missing files under the categories selected including messages, contacts, gallery and videos. With EaseUS Data Recovery, there is a separate option for restoring files that were accidentally deleted and lost files due to reformatting or partitioning, which can be confusing to other users. With Apowersoft Motorola Droid Razr Maxx HD phone recovery, all files can be recovered in one process.