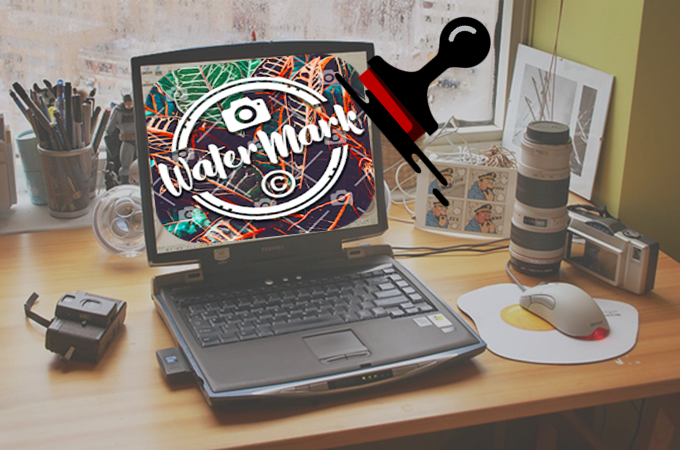 You can find tons of programs and apps that can help to add watermark, logo, or text in order to protect your photos. Whether you like it or not, this is the easiest way to protect the copyright of your photos, or to market your products. Today, we'll forget about all ready-made watermarks. Instead, we will discuss the best photo watermark makers which offer the freedom for people to create stylish watermarks. You can try these now without spending a lot of time searching across the Internet.
Best 4 Online Photography Watermark Makers for Creating Cool Watermarks
PicWish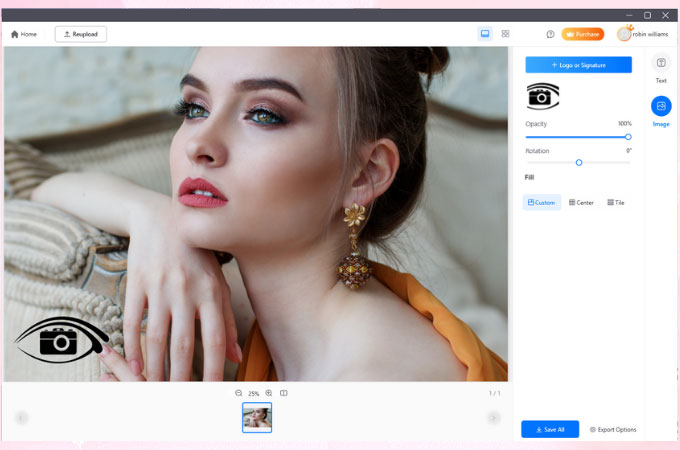 PicWish is a powerful and user-friendly photo watermark maker that deserves a spot on our top list. With PicWish, you can easily add custom watermarks to your images, ensuring their protection and ownership. The app offers a variety of watermarking options, including logos, text, and images, allowing you to personalize your watermark according to your preferences. Additionally, PicWish provides various editing tools, such as opacity, rotation, resizing, and fill, enabling you to enhance your images before applying the watermark. Its intuitive interface and seamless functionality make it an excellent choice for both beginners and professionals. Whether you want to protect your photos from unauthorized use or promote your brand, PicWish Add Watermark delivers exceptional results, making it a top contender in the realm of photo watermark makers.
Get the app by clicking the download button below.
For making photo watermarks, its essential features are:
Customizable Watermark Options
Protection and Security
Editing Tools
User-Friendly Interface
Speed and Performance
For making text watermarks, its essential features are:
Font Selection
Text Customization
Alignment and Placement Options
Rotation and Opacity Control
User-Friendly Interface
Pros:
Customization
Branding and Promotion
Ownership and Protection
Batch Processing
Professional Look
Easy to Use
Cons:
Limited Placement Options
Cost
PicMonkey
Despite the fact that PicMonkey is an online photo editing service, it is also a design website which can be used as a photo watermark maker. It empowers users to create stunning designs for their work. It boasts some powerful photo editing tools and a large selection of design templates for different themes, for example, social media posts, banner pictures, ads, announcements, wedding invitations, etc. Currently, it offers a free service for users as well as membership-based service. Free users have access to most of its tools and features, while members can fully use all editing tools and designs that this photography watermark creator offers.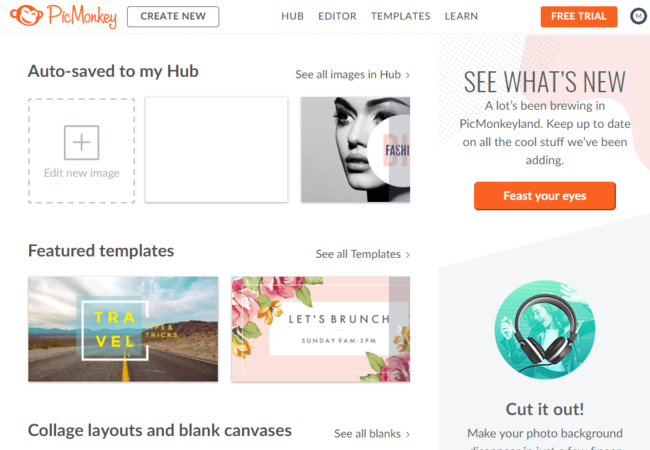 For making photo watermarks, its essential features are:
A huge number of graphics and icons;
Dozens of effects and filters;
Layers and mask photos;
Thousands of customizable templates;
Basic photo editing tools: crop, rotate, resize, and visual effects.
For making text watermarks, its essential features are:
Hundreds of fonts, sizes, colors, and styles.
Pros:
No download and installation are required;
Full of useful features for photo design;
Sufficient features for free users;
A mobile version for use on the go;
An available resource center and tutorials for help;
Easy to use.
Cons:
Requires you to sign up to use;
Unable to add image watermark over a photo directly.
FotoJet
Fotojet is another web service that can be used as an online photo watermark creator, a collage maker, and a photo editor. Using it, you can not only design your watermarks but also make your own logo and even create unique text for your images. It has tons of resources, including a variety of templates, beautiful art resources, and a cool editor. All of these will help to make your watermark designs stunning. This photography watermark creator has a 7-day free trial to access all features it has. After the trial, you have to pay to use it. There are no features available for free use.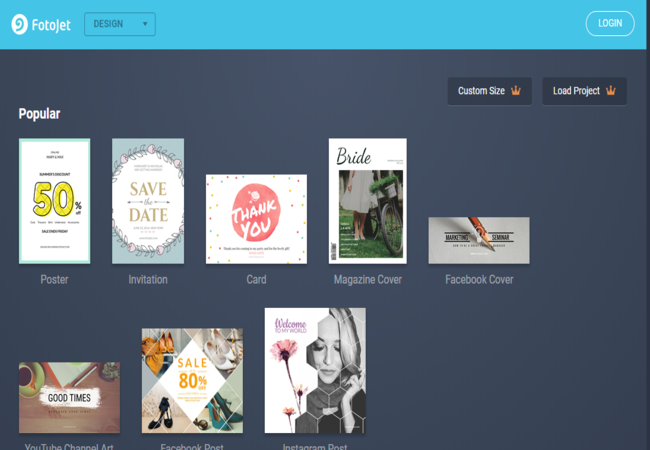 For making photo watermarks, its essential features are:
Tons of professionally designed templates;
Massive preset resources to make watermark easily;
A full-featured online photo editor is available;
Plenty of filters, effects, overlays, and frames.
For making text watermarks, its essential features are:
Customizable fonts, colors, sizes, and styles.
Pros:
Supports adjusting the opacity of the watermark;
No download or registration is needed;
Easy to use;
Helpful tutorials and tips for users.
Cons:
Payment is required after a 7-day free trial.
Canva
Canva is a website for graphic design. Many YouTubers use it to create their video thumbnails. However, if you want to use it as a free photo watermark maker, Canva is a reliable resource. It offers templates for social posts, banner pics, presentations, cards, and email headers, and has a large collection of photographs and graphics. You can choose your preferred materials from Canva and add your own elements to help design your watermark. One of the best things about Canva is that it offers many free options for people to use. If you do not have a budget for a photography watermark maker, just try the free from Canva, which can also help produce a great watermark.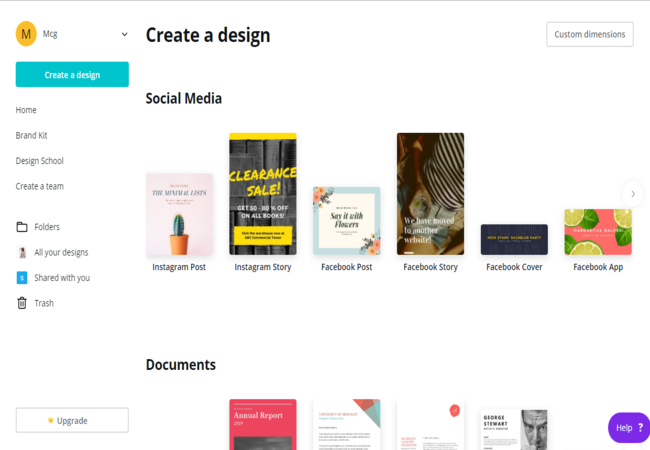 For making photo watermarks, its essential features are:
Over 50,000 templates for photo design;
Over 1 million materials, including free photos, graphics, and fonts;
A great number of icons, frames, shapes, lines, and illustrations for watermark design
A large selection of backgrounds for watermarks;
Basic photo editing tools, including filters, visual effects, cropping, and flipping;
For making text watermarks, its essential features are:
Lots of text templates;
Customizable fonts, styles, colors, and sizes.
Pros:
No download or registration is needed;
Easy drag-and-drop feature;
Provides full-featured tools for watermark design;
Enough features are available to free users.
Cons:
Takes time to fully control it
Conclusion
With the help of these online photography watermark creators, anyone can design an impressive watermark. Whatever image watermark, text watermark or logo you need, these tools will be helpful to produce a result that you can be proud of.