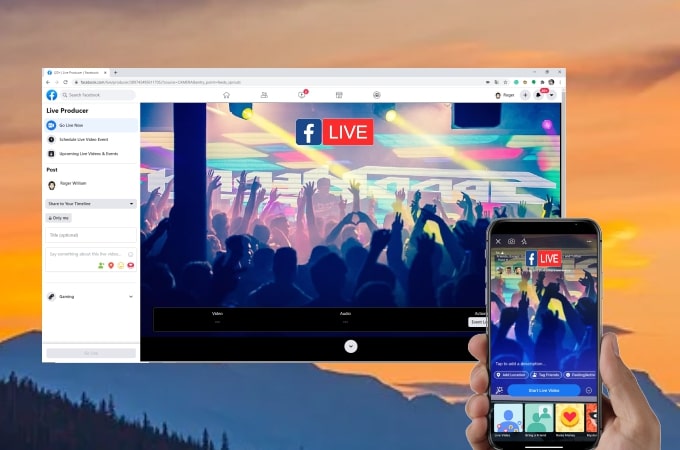 Sharing your video on your social media such as your Facebook is one of the most effective ways on how you can share your idea, content, or even your products that you are selling for faster and easier dissemination of information. Good thing is that there are now available ways on how to live stream on Facebook fast and easily. Check out these easy ways below.
Best Ways to Live Stream on Facebook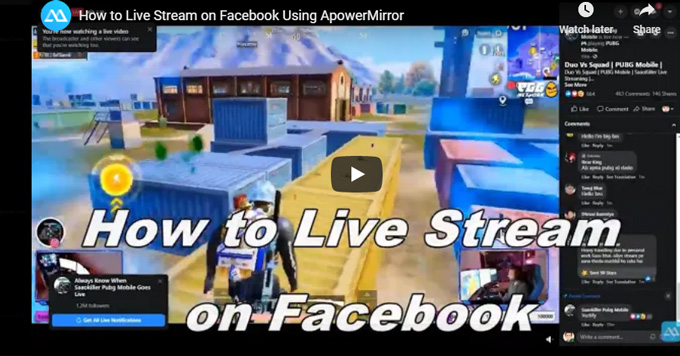 Go live from PC
You can stream your live videos on your PC via Facebook Live. This allows you to share screens using cameras with the help of the Facebook live videos feature. To learn how to live stream on FB using Go live from PC, simply follow the steps below.
The first thing that you need to do is open your web browser and log in to your Facebook account.

Then, head to the Create Post section of your Facebook Wall and click the Live Video to start your live streaming on your Facebook.
Stream from mobile
If you want to live stream on your mobile, then things will be easy and handy using Facebook mobile. With this, you can share video streaming anytime anywhere as long as you have a good internet connection. Check out the steps below to see how to do live streaming on Facebook.
Log in to your Facebook account on your mobile phone. At the upper part of your screen, tap Live, and grant access to your camera and microphone.

You can now stream live videos on your Facebook account.
Switch between PC and mobile
For those who want to stream mobile game with PC interaction, you can switch between PC and mobile while live streaming. A perfect way to do that is casting your mobile screen to your PC while playing using ApowerMirror and live stream with OBS studio. Below are the detailed steps on how to stream live on Facebook.
Step 1: Connect Your Phone to PC
Install ApowerMirror on your phone and PC. Launch it afterward.
Connect your phone and PC to the same WiFi network. Tap the Mirror button on your phone, and choose the name of your PC, and hit Start Now.

Your phone will be then connected to your PC.
Step 2: Start Live Streaming
Install OBS Studio on your PC.
Open the application and proceed to Tools options. Then, go to Auto-Configuration Wizard.

Finally, click Go Live on Facebook to start streaming.
Conclusion
The above methods are the best and easiest ways for you to live stream on Facebook. With then, you can post and share live videos using your PC, mobile phone, or both by using an OBS studio. Just choose the method that suits your needs best. But if you want to stream games that are applicable only on mobile phones, you can use the OBS app to do the streaming as your mobile phone is connected to your PC using ApowerMirror.