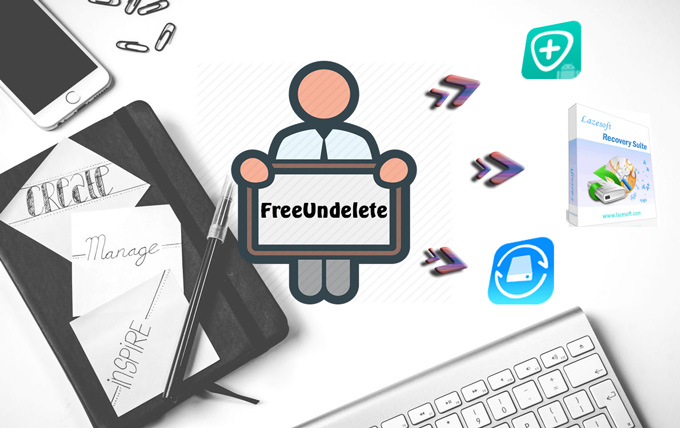 What is FreeUndelete?
FreeUndelete is a free recovery program that is made for the sole purpose of retrieving files deleted by accident or other reasons. By using this tool anyone can now restore their data instantly without any special knowledge or computer experience. Moreover, this app is also very easy to use, simply choose the drive which has lost data, hit the "Scan" button and the tool will locate the data files that can be retrieved later on.
This app features a thoroughly comprehensive interface and users can choose the levels of recovery according to their needs. It also supports common file system such as NTFS and FAT. In addition, this program can also run under various Windows OS including: Windows XP, 2000, NT 4, Windows 7, Windows 2003, and Windows 2008 Server.
On the other hand, this app has some limitations – it does not support Mac OS. Furthermore, the results that it displays are at time confusing and very hard to comprehend, and process could take a long time.
No doubt that FreeUndelete is a reliable tool for data retrieval, but with some limitations you might think of considering a FreeUndelete alternative. There are great programs that you can choose from, and to give you an idea here are some of the best alternatives for you.
Best Alternatives for FreeUndelete
If you are recovering deleted data files from an Android running device then an alternative to FreeUndelete for Android is what you need. This great application supports all popular mobile models like Samsung, HTC, Sony, LG, and the likes.
Upon using this tool, users can easily recover images, video clips, messages, contacts, and other important files. It also enables users to sync and backup their lost data from Android to a computer. Unlike other, this tool allows to preview of the recoverable data prior retrieval which is helpful for saving time and avoiding any confusion. And most of all, this app is guaranteed to be safe without no information leaking.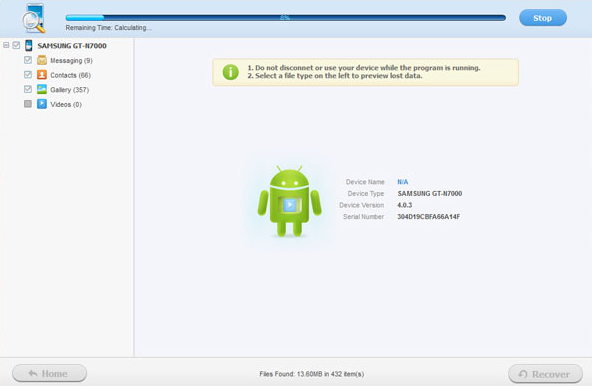 2. Data Recovery recommended by Apowersoft
The next program in line is a reliable FreeUndelete alternatives for Mac OS X, which is Data Recovery by Apowersoft. This wonderful program works well with any Mac or Windows computer. Now every Mac user has a chance to recover multiple files in more than 500 formats available. It does not matter if the file is lost, deleted, or formatted, for Data Recovery can help you access to your documents and recover files quickly as possible.
An innovative feature of this tool includes 2 modes, a Wizard mode and Standard Mode. By using Wizard mode you can begin with the retrieval process by simply answering 2 questions prompted by the program, while if you opt for Standard mode, you will be given 5 recovery options including Lost File Recovery, Resume Recovery, Partition Recovery, iPhone Recovery from iTunes, and Raw File Recovery to choose from. And for a better retrieval, you can take advantage of the preview feature to see the any file before actually processing them.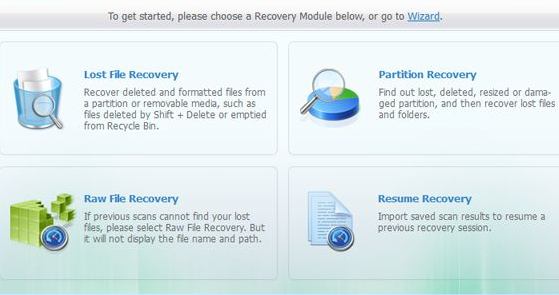 3. Lazesoft Windows Data Recovery
If you are an avid Windows user, then here is the FreeUndelete replacement Windows that you can utilize. This program is Lazesoft Windows Data Recovery, an application that is known for its retrieving ability. Some of the functions that it offers include: an ability to recover deleted files, reformatted partitions, damage partition, and other sort of lost data. So far it is one of those that has a simple interface and works just fine.
However, Because of the limitation for the supported OS, some users won't concern this software for recovering deleted data. In addition, other users also have a problem with a slow restoration process that at times hangs, and confusing results that requires a lot of time.
Conclusion:
Losing any important data brings a lot of stress and problems. That is why it is important to regularly backup any important files either on an eternal HD or in an online storage. But if the lost is inevitable, then the above mentioned alternatives to FreeUndelete are worth trying. Try it yourself to know which one fits your desire.