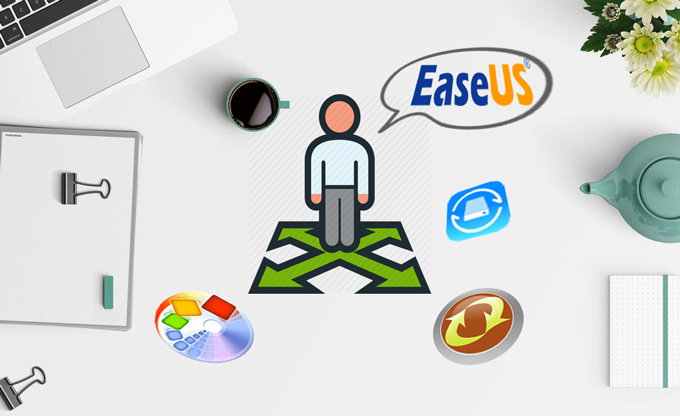 EaseUS is free data recovery software that you can download and install on Windows and Mac computers. It comes with three data recovery modes including Deleted File Recovery, Complete Recovery and Partition Recovery. It is available to restore deleted files due to virus infection, formatting, hard drive damage, and other reasons you may not know. It can search for any missing file may it be an image, audio, video, document, email and more.
However, this software also has some disadvantages. First of all, though it says it's free, that's not completely true – you can only recover up to 2GB of data for free. After that, you will be asked to upgrade to continue using it with a cost. Furthermore, some customers are complaing about its complicated user-interface. Others are not happy with the technical support they get from the company as it takes long before their concerns are answered. Because of these reasons, we have reviewed alternative program to EaseUs for users who are looking for better alternatives.
Review of Alternatives to EaseUs Data Recovery
If you are looking for an alternative program that you can use for data recovery other than EaseUS, there are several other options that you can try. After evaluating several programs, we have sorted out the best 3 substitutes which are described below with their pros and cons.
1. Data Recovery
The first EaseUs alternative is Data Recovery. It is a paid program that comes with free trial. It can recover any types of files on different storage like internal hard disk, external hard drive, flash drive, memory card and more.
This is a powerful application that can successfully and safely recover missing data. It also comes with stop and pause functions so you can stop the scan process in case you found the file you are looking for or resume and continue your scanning progress next time. Here are some the pros and cons of this program.
Pros
User-friendly interface
Fast recovery process with higher possibility of finding all missing files
Cost effective compared to other paid applications
Cons
The free trial can only recover up to 100 MB of data, which is smaller than what other free recovery applications offer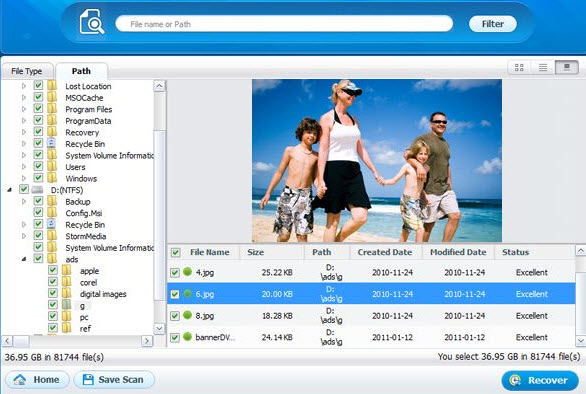 2. CD Recovery Toolbox
Another EaseUs Wizard similar software is CD Recovery Toolbox. It's also used for restoring missing files from CD, DVD, Blu-Ray, HD DVD and more. When disks get chipped or scratched, it's often difficult for the disc player to read it. But since this tool is designed for restoring files on disks, it can still scan folders and files saved on the disk, but only up to a certain level of damage. So this means that not all files can be restored on your hard drive. It cannot be used for the restoration of files on other storages like hard drives, portable devices, memory cards, etc. Let's take a look at its advantages and disadvantages.

Pros
It's total free software but provides the most functions of the paid rivals
Supports recovering information from CD, DVD disks as a result of chips, scratches, and other mechanical damage
Cons
Only restores lost data from various types of disks
May not restore all missing data from disks
The scan process is slow
3. Pandora Recovery
Our last option for an EaseUs recovery replacement is Pandora Recovery. It is designed to recover files in almost all formats deleted from various data storage. Even if the disk is reformatted, there's still a chance to get the files back with this tool. Pandora Recovery let's you preview files that were found so you can decide which you wish to recover. However, the lost data may not be recovered if it's overwritten by new data again. The tool comes with a portable version that does not require installation, though it has a cost in it. Let's now see the good sides about this application, as well as its drawbacks.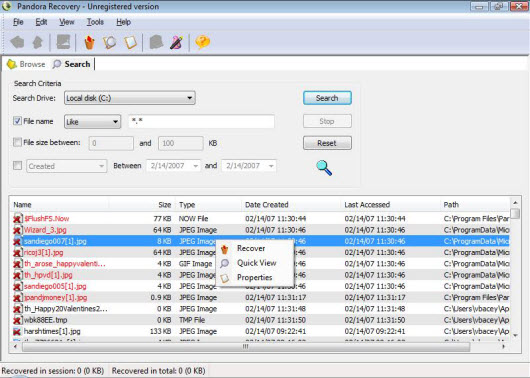 Pros
Features an advanced filtering option so that users can find the files easily
Offers 3 modes for recovering files including Browse, Search and Surface Scan which are coming with many helpful options
Cons
Cannot successfully restore all missing files
The interface is cluttered and confusing, which may be difficult to use
After getting a closer look at the three applications, we could say that they are all good options for recovering missing files. However, if you are looking for a free tool, though not effective enough to recover all files, Pandora Recovery would do a decent job. If you are specifically restoring files from a disk, CD Recovery Toolbox is the best EaseUs data recovery free alternative. But if you don't mind paying for a little amount to recover all your files thoroughly without such limits in recovery, then there's no doubt that Data Recovery is the finest alternative.