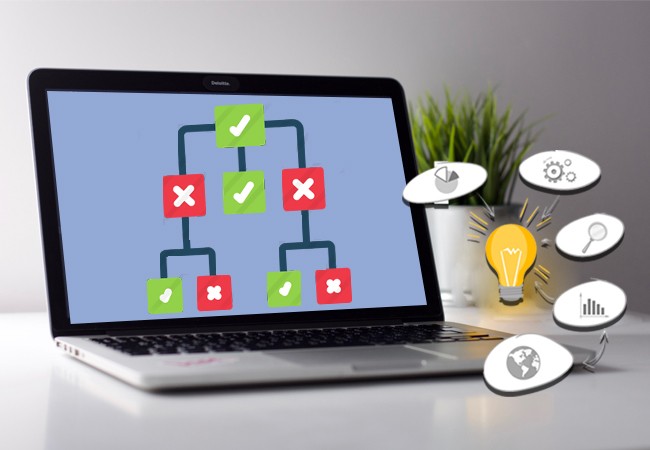 At times, you might feel overwhelmed and helpless when dealing with difficult decisions. You need to evaluate every choice and understand the consequences of each possible outcome. Decision trees are used to help find the best solution. A decision tree uses a tree-like model to depict alternatives and find the best decision. In fact, it can handle categorical, numerical data, as well as multi-output problems. Therefore, we've listed here the best free online decision tree software to help you clarify your decisions.
Best Software to Create Decision Trees
GitMind
GitMind is one of the best free mind mapping tools you can use online. This versatile program lets you create mind maps on major platforms such as Windows, Mac, and Linux. With it, you can arrange mind maps in five different layouts including tree charts. What's more? you can easily make and configure mind maps using its set of tools featuring icons, shapes, symbols to meet any requirement.
Discover more of its features by following the steps below:
Go to the official page of GitMind, click "Get Started" and go to the template center.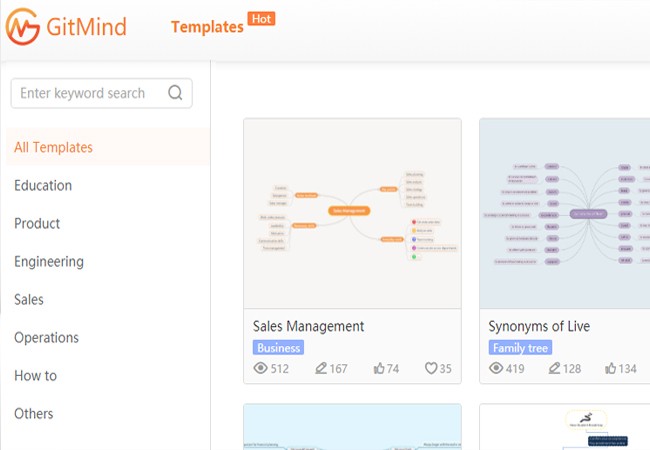 Choose your desired template and click the "Use Template" button to download and customize the template.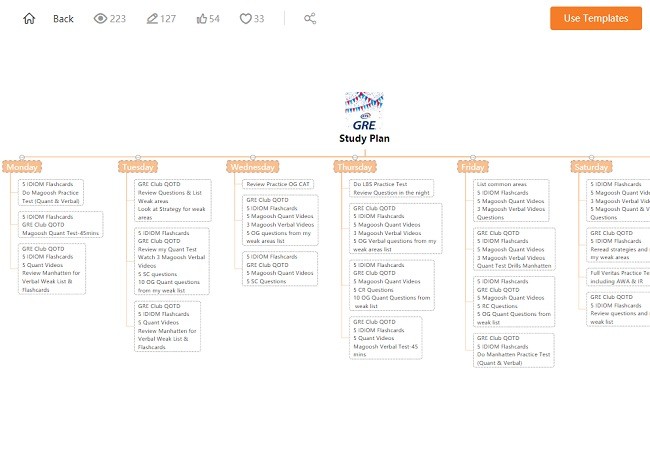 Click the above image to download and edit the template for free
When you finish customizing, click the "Export" button to save the project or invite collaborators to further improve the mind map.
Features:
Cross-platform mind mapping tool
Web-based and totally free
Loads of templates to choose from
Pricing:
Free
Sketchboard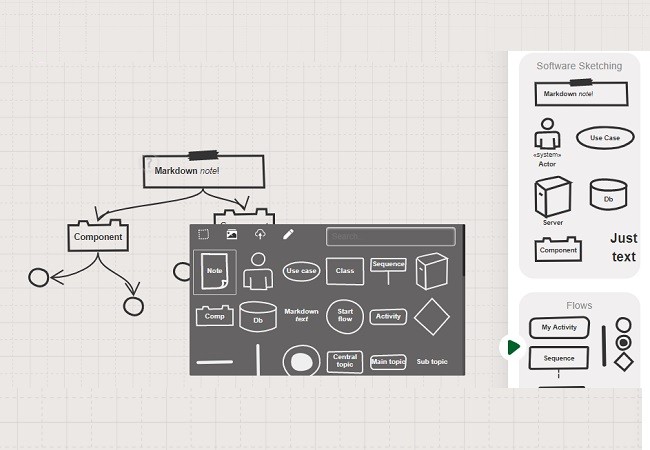 Another free online decision tree maker you could utilize is Sketchboard. This is an online tool that lets you create mind maps with sketches without any space limitations. One nifty feature of this app is that it allows you to mix and match your ideas with freehand drawings, notes, or shapes of your choice.
Features:
Combine ideas with flexible customization options
No space canvas limitation
Pricing:
$7/Month
MindMaster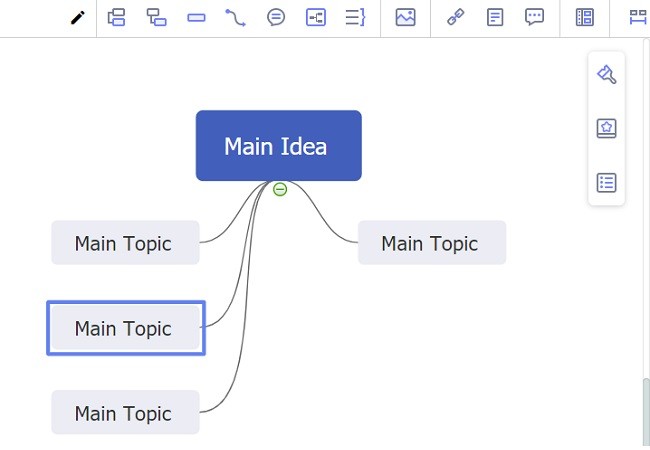 MindMaster is a multi-platform mind mapping software available for Mac, Windows, and Linux devices. This decision tree's interface connects seamlessly with Microsoft office, allowing you to navigate the app just like you normally would. Moreover, it comes with a Gantt Chart mode designed to track progress and visualize any project.
Features:
Huge library of templates and vector templates
Track progress of a project with Gantt Chart
Pricing:
$6/Month
Coggle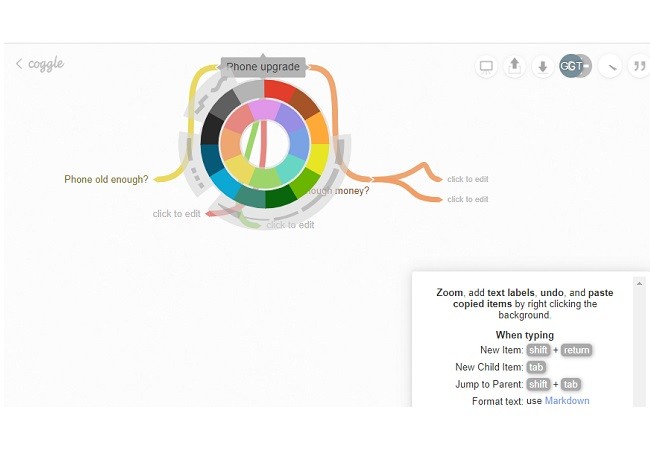 Creating a decision mind map tree to clarify decisions can also be done with Coggle. This is a free online decision tree maker that features real-time collaboration options to share ideas and conduct brainstorming sessions with your team. Every end-user is granted access to interact with each other by leaving notes or chatting with teammates concurrently. On top of that, there's a version history that allows you to check the last user who edited with a time stamp.
Features:
Real-time collaboration feature
Message team members to interact
Pricing:
$5/Month
Canva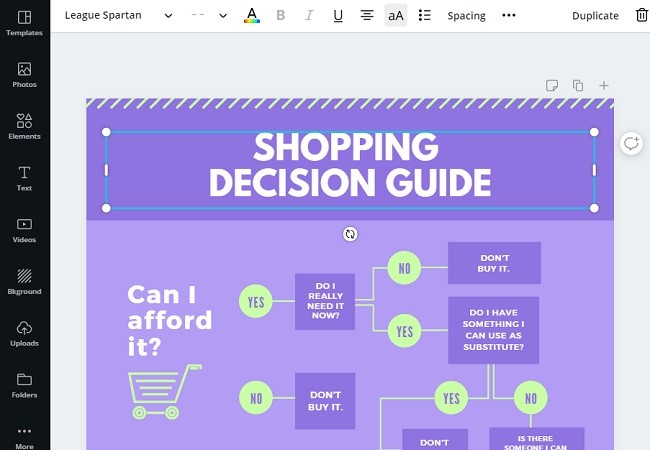 Canva is another web-based mind mapping tool to create a decision tree diagram. Just like GitMind, this app has a bunch of ready-made templates and lots of tools for creativity. What's more interesting about this tool is that it enables you to infuse videos online. You can embed videos from YouTube, Twitter, TED, or insert GIFs from Giphy. Furthermore, it has a built-in photo editor that offers basic photo editing like crop and resize.
Features:
Embed videos from video sharing and social networking sites
Add and edit photos
Pricing:
$9.95/Month
MindMeister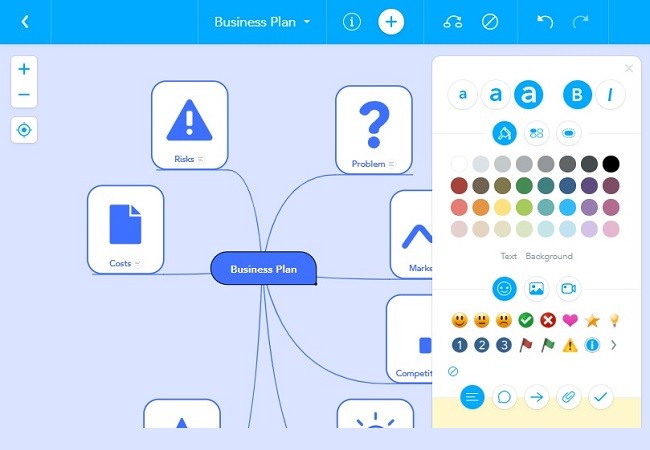 Make clear decisions with this best free online decision tree maker named MindMeister. Aside from decision making, it can come in handy in other circumstances like project planning, note-taking, and brainstorming. One highlight of this app is its sleek interface. Also, it is completely web-based which makes it easier to create mind maps no matter what platform you are using.
Features:
Sleek design and interface
Multi-platform mind mapping tool
Pricing:
$4.99/Month
Mindomo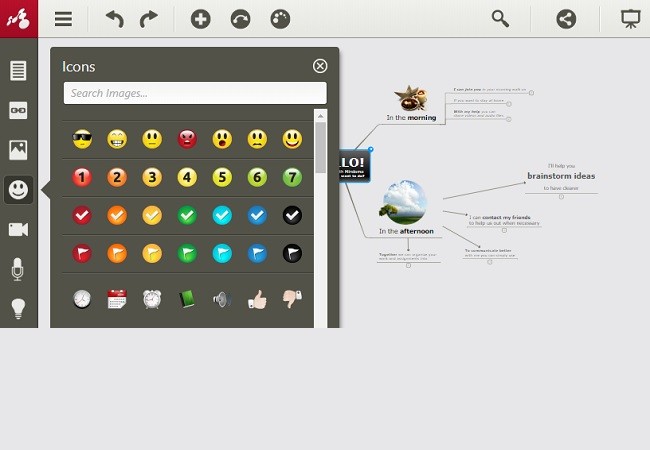 Mindomo is another mind mapping software solution suitable for visual information management and decision making. The app stimulates critical thinking by allowing you to infuse connections between data. By using this tool, you can improve creativity as it enables you to access tons of clip art to make a stunning mind map. Moreover, it has a built-in presentation maker which is helpful if you want to create a simulation through mind maps.
Features:
A vast collection of clip art
Built-in slide show maker
Pricing:
$6.65/Month
Conclusion
Mind maps can be very beneficial to your problem-solving and decision-making. The tree model clarifies your choices and improves your thinking. All of the tools mentioned are helpful but you should pick the app that benefits you the most.