Nowadays, everything becomes more and more advanced thanks to the technology. In education, teachers are able to utilize innovative technology to improve traditional way of teaching. A PPT presentation with interesting pictures, audios or videos will easily attract students' attention and make them more interactive in class. To make an impressive class, teachers will be in need of proper educational tools, such as a screen taker, a screen recorder or a video editor. With these tools, teachers will be benefited from creating, delivering and managing educational courses more smartly. There are many tools that can be used in teaching but the finest ones are provided as the post goes on.
Recommended Free Educational Tools
1. Screen Capturing Tool

Apowersoft Free Screen Capture – This is a reliable online screen capture application that can be utilized to screenshot anything on the screen. With visual aids of screenshots, it will be easier to draw students' attention and help them understand the lesson quickly. Apart from taking screenshot, this program also has an image editor which will be very useful for marking important information or adding instructions on the screenshot. Arrows and lines around the important parts can make students focus on them quickly. As soon as a screenshot is created, this tool allows you to email it or store it on free cloud space provided by the developer.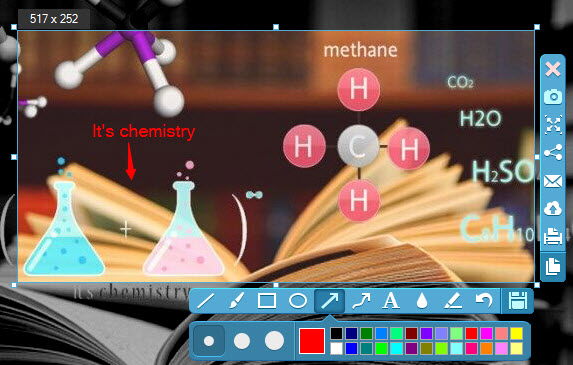 This program also has a pro version which is really handy with premium functions for capturing scrolling windows, taking automatic screenshots and recording videos. And all of these functions are easy to conduct on its friendly interface. Screenshots and videos are both important materials for classes. Therefore, the pro version of this program is absolutely an optimal educational tool for all teachers. You can download it by clicking the button below.
2. Video Recording and Editing Tools
Video Recorder

Apowersoft Free Screen Recorder – If you want to create a tutorial video along with your demonstration, then Apowersoft Free Screen Recorder will be the best choice. It can record anything on your screen in various resolutions and has no time limit. What's more, you can select the audio input (system, microphone or both) and video format (MP4, WMV, AVI, MOV, etc.). Plus, it has a task scheduler that can help you record computer screen even if you are not in front of the computer. All in all, you can easily create educational videos with this tool.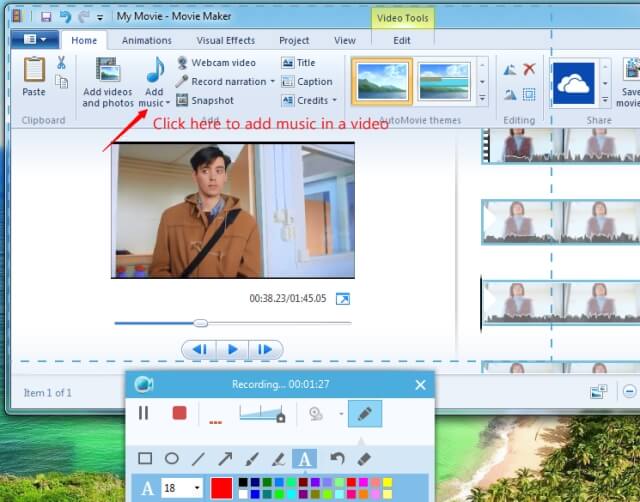 Video Editor
Windows Movie Maker – If you need to cut some parts of the video or want to insert music in it, Windows Movie Maker will be a good choice. By using this tool users can cut any parts of the video, add other clips in, insert music and add effects to the video. This application can turn your tutorial video into more dynamic and comprehensive course content.
3. Audio Recording and Editing Tool

Audacity – This program is also one of the great tools to assist teaching. It can record any sound on your computer, as well as sound from microphone. Audio recording can be very useful in courses of Listening and Phonology . In addition to recoding audio, this tool also allows you to add effects like normalization, fading in fading out, and trimming. Furthermore, this app also supports numerous audio formats, multi-track mixing, noise reduction, etc.
4. Image Editing Tool
Free Online Image Editor – If Windows' Paint can't meet your needs in editing pictures for courses and presentations, then you can count on this online image editor. You can use this tool to crop, rotate, resize, add /duplicate/delete layers and annotate the image with lines, shape, text, effects, and so on.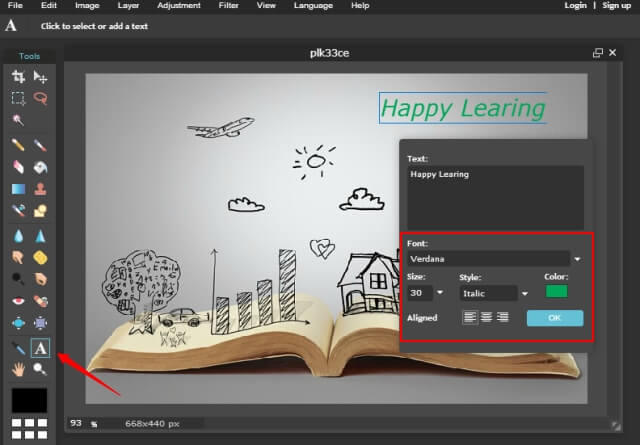 5. Text-to-Speech Tool

Balabolka – If you want to add some narrations to a video, or make a speech without speaking it on your own, then this application can help you. What Balabolka does is it converts text messages into speech and saves it in an audio file. This file can then be inserted in a video clip or be played instantly. Obviously, this application is also one of the most useful tools for education.
6. Online Bibliography and Citation Tool

EndNote – In case you are doing a research paper, or any documentation that requires Bibliography and Citation, then EndNote is a tool that you can count on. This application basically provides many functions. You can search online databases, create and format citations and store research files on cloud. Aside from that, this tool can also match journals for you to publish your manuscript.
7. Testing and Quizzing Tool

Hot Potatoes – After discussing something with students, you may need to test their understanding. Then you can make use of Hot Potatoes. This program provides all types of questions like matching/ordering, short-answer, jumbled-sentence, multiple-choice, crossword, etc. And it lets you publish the quiz onto web or Internet for testing. Once done, you could collect results from your students who attended the exam.
Conclusion
Those are the various educational technology tools that teachers can use. All of the tools mentioned above are for you to create pictures, videos and audio, search materials and generate tests. With those tools, teachers will definitely find it much easier to prepare a wonderful PPT for class.