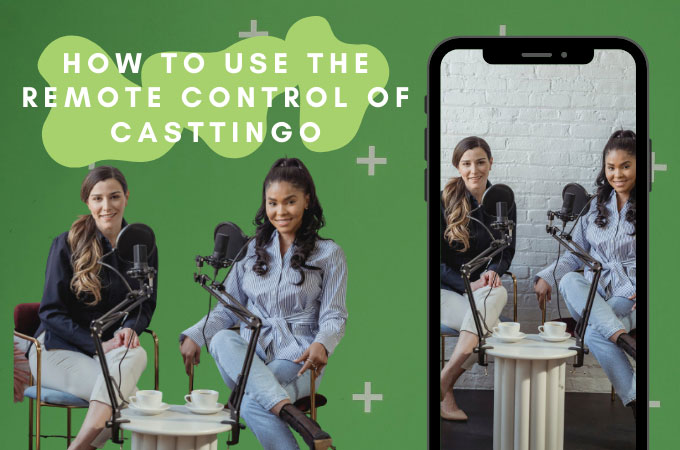 No traditional remote control is needed, the remote control function of Casttingo can better control the live streaming through the mobile phone. With it, you can easily switch the background, camera, picture-in-picture, and adjust the video volume. Here we will teach you how to use this function.
How to Use the Remote Control of Casttingo
Preparations
You need to prepare two mobile phones: one for live streaming and the other for control the screen.
Connect two phones to the same WiFi network
For the phone for live streaming, please refer to this post.
Detailed Guide
Install and run the app on both mobile phones.
On both mobile phones, tap "Me" > "Remote Control" > "WiFi remote control".
On the phone for controlling, tap "Controlling Device" and then scan the QR code of the streaming Device to make a connection.
After the connection is complete, you can start live streaming
After the controlling device displays the following interface, you can control now.
Tap "Background" and "<"">" to switch the background during live streaming.
Tap "Camera" and "∧""∨" to switch the front and rear camera.
Tap "Picture in Picture" and "∧""∨""<"">" to switch between different pictures.
Tap "Background" > "Camera" > "Picture in Picture" > the eye icon to display and hide the image.
You can tap "Background" > "Picture in Picture" and the playback and volume icons at the bottom to adjust.
Conclusion
Here are the detailed steps to use the WiFi remote control of Casttingo. If you have any questions, please feel free to contact us.