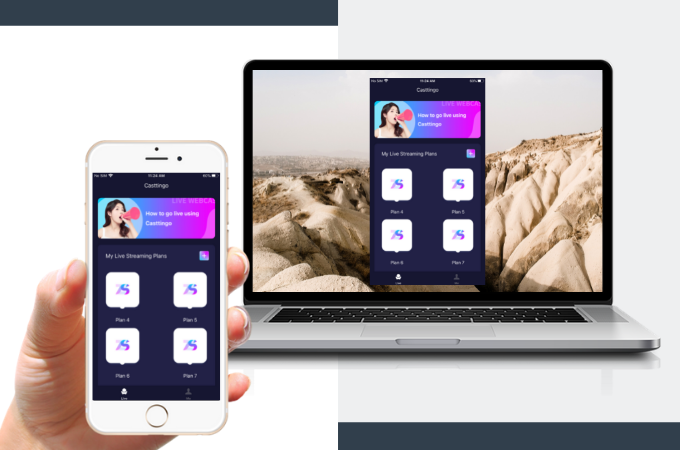 Casttingo is a professional live streaming assistant app, suitable for all major live streaming platforms. When using this tool, you can switch the background in one click and change the filters easily. With just a few simple steps, you can easily create a professional live room. The detailed steps are as follows:
How to Use Casttingo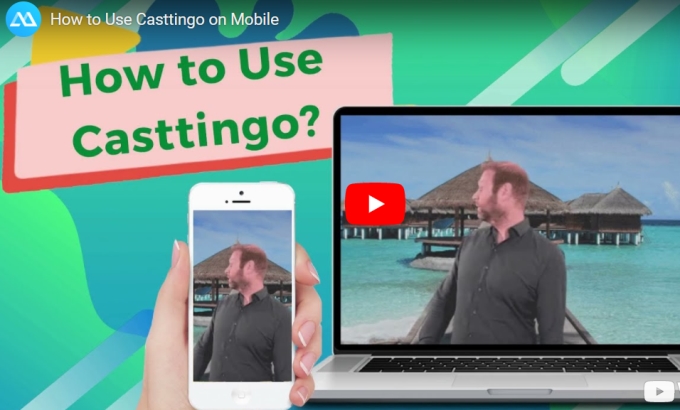 Download Casttingo App
Go to Google Play or App Store and search for Casttingo to download it.
Preparations
Prepare a green screen. It will be used for changing the background.
Prepare a phone holder and adjust the correct angle.
Tutorial
Open the app and log in your account.
Tap Create plan.
You can see Pic-in-Pic, Camera, and Background.
Under the Pic-in-Pic, you will be able to add another media file to your screen. It can be a photo or video which you can freely move anywhere on the screen.
Tap Camera to enable the functions below: Open the large or small window; change the front/rear camera; turn on/off the mirroring mode; turn on/off the chroma key and adjust the level; adjust the beauty mode or replace the filter.
Tap the Background to add a background. BG Library provides the default background image, you can also tap the + icon to freely replace other backgrounds from the Local album. Tap the pen icon on the left of the + to delete or replace the added image.
Tap … can hide the portrait layer or background layer.
Then you can tap Next. Two kinds of live live modes can be selected: recording mode and streaming mode.
Under Streaming mode, you'll need to select the social media platform, under Live platform, where you will go live. As well as the resolution of your stream, and paste the Stream URL and Stream key before hitting the Start Streaming icon.
Once you hit the Start streaming icon, you'll be greeted by tips such as gestures, swipe up and down to switch the camera, and double-tap to exit.
Conclusion
Here are the detailed steps. If you have any questions, please contact us.