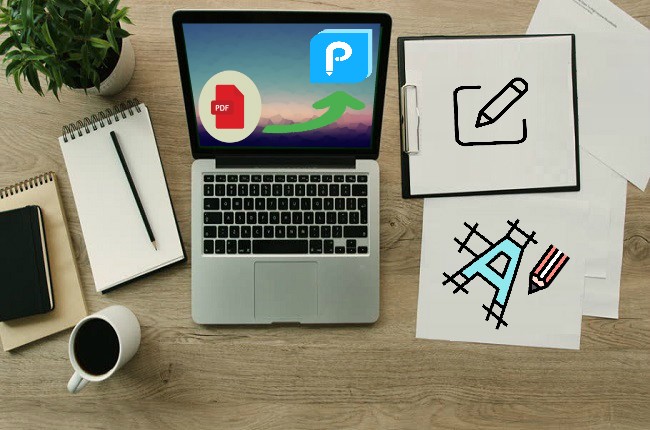 When using ApowerPDF to edit PDF text, there are situations where the PDF text cannot be edited, for example, the text in the PDF cannot be selected. How to solve this situation?
Several situations where PDF cannot be edited
PDF document is encrypted
PDF files allows authors or editors to set access passwords and permission passwords to restrict access to PDF documents or prohibit the use of certain functions (such as editing, printing, etc.). If the PDF document has an access password, you will be prompted for the password when you open the PDF document.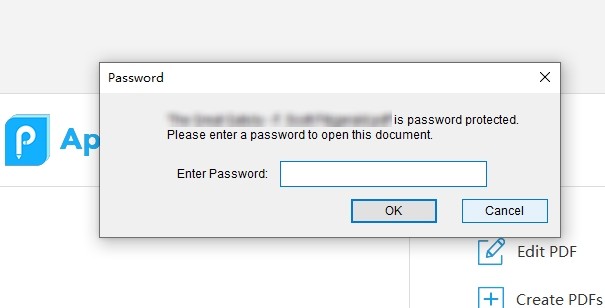 If the PDF document is protected by function permissions, when you try to edit an encrypted PDF document, you cannot select the editing tool in the ApowerPDF Edit interface, not to mention modify the text content.
If the PDF document is protected by encryption, please contact the PDF author or editor to obtain the password, and then proceed to the next step of the PDF document. And after you have the document password, you can also remove the security protection from the PDF document.
Follow these steps to remove security protection from PDF:
Use ApowerPDF to open a PDF document. If the document is protected by access encryption, enter the access password.
Under the toolbar, select Protection> Remove Security.

Depending on the type of security of the PDF document, the display varies:
If the document has an access password, when you are asked "Are you sure to remove security of this document?", click "OK" to delete the access password in the pop-up window;

If the document has a permission password, first enter the permission password in the input password box, and then click "OK" in the query window to remove the permission password.

You can now edit the PDF.
PDF documents are scanned or based on image format
A scan refers to an electronic document that is scanned into a paper file through an image. Some PDFs are scanned, and the text content is actually an image file. Therefore, you cannot edit the content or convert it to other formats such as Word, Excel, and txt.
In this case, we recommend that you use the OCR function. OCR stands for Optical Character Recognition technology and converts images or printed text (scanned) into editable text. In order to edit or convert scanned PDF files or image-based PDF files, first use the OCR function.