ApowerPDF is a professional PDF editor, which allows you to create PDFs and modify their content. To learn how to create a PDF with ApowerPDF, first download the program.
How to Create a PDF with ApowerPDF
Create a Blank PDF
Run the program and click the "Create" button.

Choose "Blank Document…" and you can set the page size with "Fixed size" or "Custom".

Then click "OK".
After you create a blank PDF, you can go to the "Edit" tab to add text, images or links according to your needs. And you can click "Pages" to insert pages from other files, as well as manage PDF files.
Click the save button at the top right corner and choose "Save" or "Save As" to save the changes to your PC.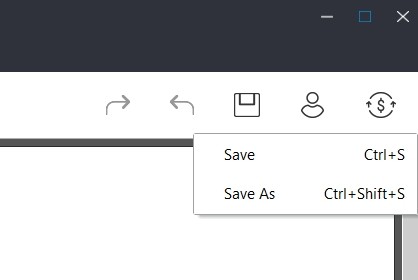 Create a PDF from Other Formats
There are several ways to turn your documents into PDF format, so check the solutions below.
Use "Create PDFs" from the start interface
When you open ApowerPDF, you will see a window that contains 3 features: "Edit PDF", "Create PDFs" and "Combine PDF". Click "Create PDFs" and then choose one or more files you want to create to PDF with. Wait for a few seconds, and it will convert other formats. You could choose Word, PPT, Excel, JPG, PNG, TXT and more formats and turn them to PDF files.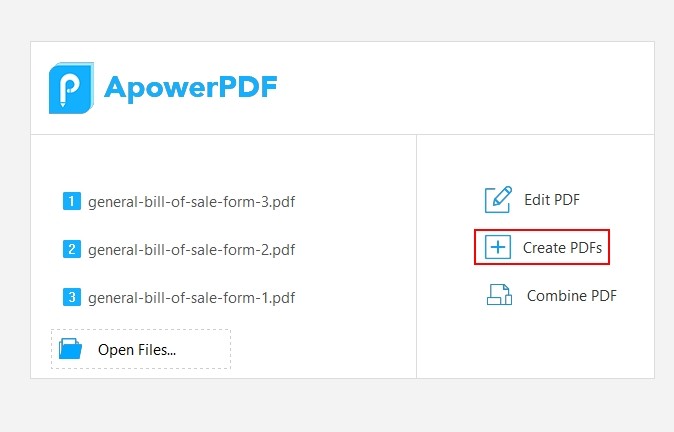 Remember to save the document, so you will get the PDFs you need.
Note:
Please do not open the file you want to convert to PDF during the conversion.
If you choose multiple files, it won't convert and combine them into one PDF. Instead, it will produce several PDF documents.
Use "Create" Feature
Go to "Create" tab on the toolbar, and click "From File…". Then select the files to create one or more PDF files from other formats.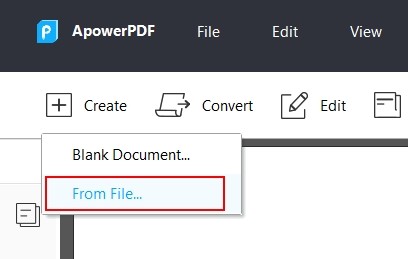 Create a PDF by Merging
Here you can combine multiple PDF documents into one. What's more, you will be able to combine files of different formats into one PDF. Please see the instructions below and create a PDF with ApowerPDF.
Find "Combine PDF" on start interface, and click it.

Hit "Add Files…", you could choose "Add Files…" to input one or more documents, or click "Add Folder…" to put all the files in a folder to the list below.

You can use "Move Up" and "Move Down" to change the order of each file. Also, you could click "Remove" to delete unwanted items.

Then hit "OK" to start merging PDFs.