How to use Apowersoft Background Eraser Redemption Code
I. Windows version
1. First click the account icon.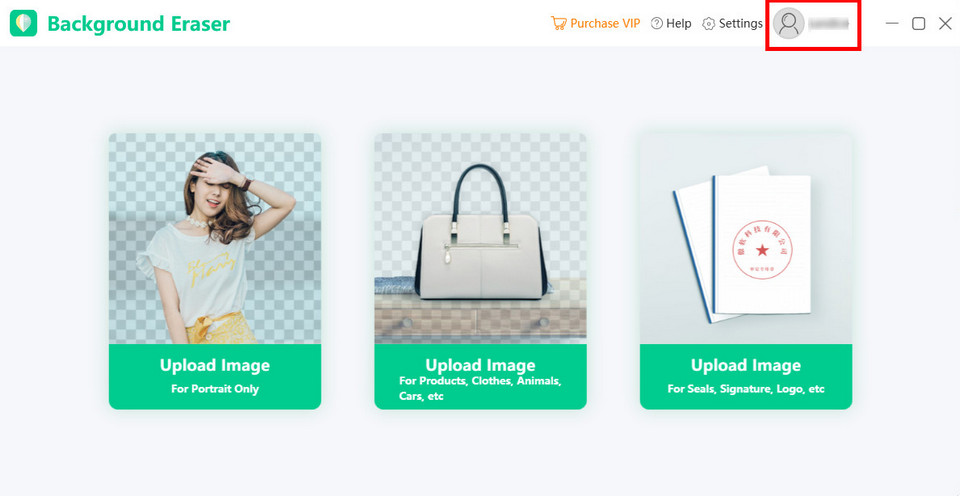 Note:
If you don't have an account of Apowersoft Background Eraser, please create a new account and log in first.
2. Then click "Redemptiom code".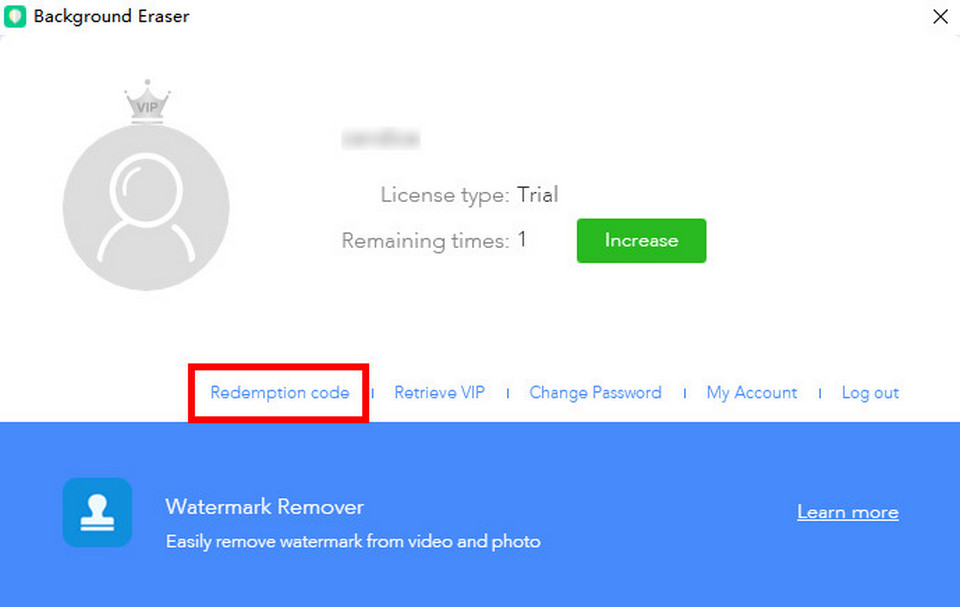 3. Input the redemption code in the pop-up page.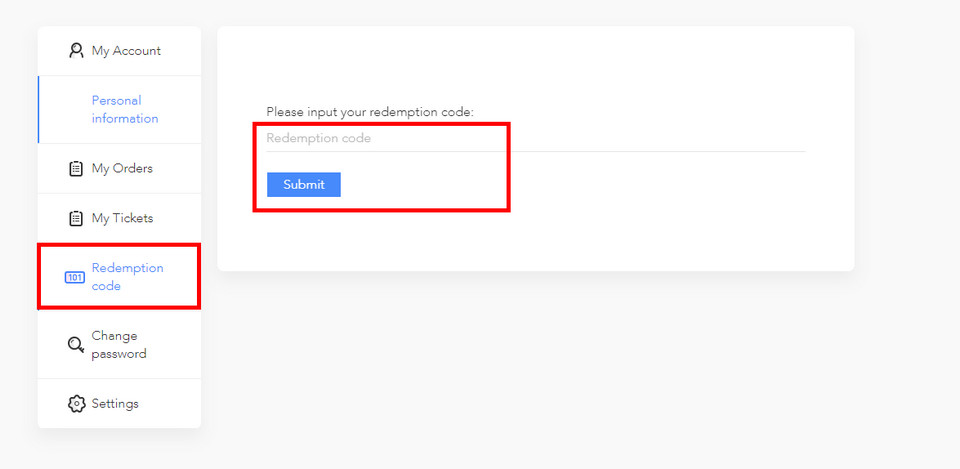 4. After successful redemption, click account icon again to check your remaining times.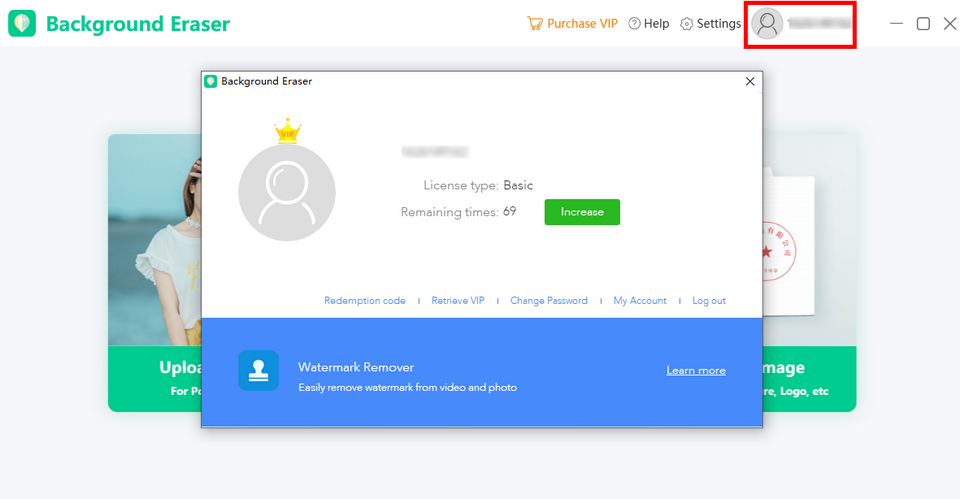 Note:
If the remaining times are not displayed, please refresh the account page.
II. Android & iOS version
1. Click "Me" > "Redemption code".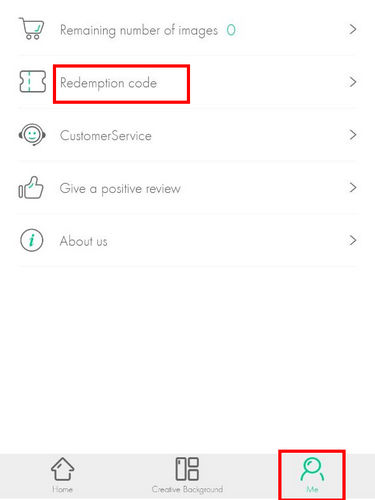 2. Input your redemption code and click "Ok".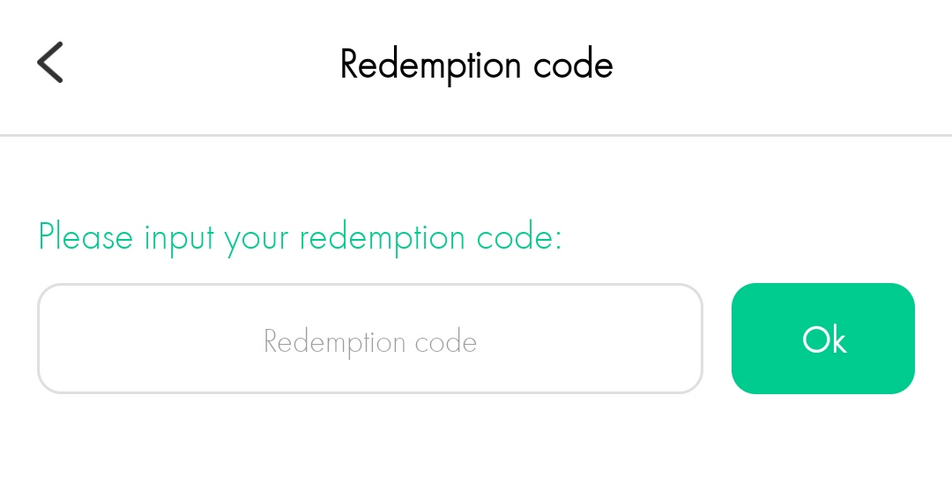 3. After successful redemption, check "Remaining number of images".