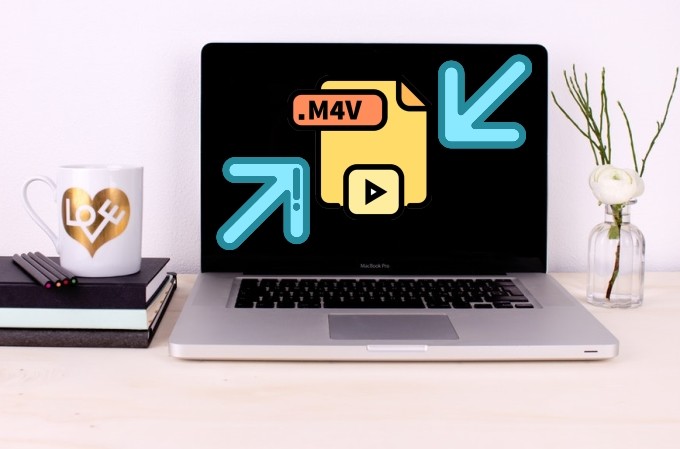 M4V is a video format developed by Apple Inc. It is similar to MP4 but M4V may optionally be protected by DRM copy protection. Moreover, M4V has a larger file size compared to MP4 file. However, large files can give us a lot of problems. You may have difficulty sharing or uploading M4V files online. It may also take up too much space when you save it on your device. Fortunately, there are many tools that can help you from having these problems. Most of them offer multiple functions to compress or convert a video file online or through desktop software. Here are the top 4 ways on how to compress M4V.
Top 4 Ways on How to Compress M4V
ApowerCompress
This tool is a must-have program when you need to compress a M4V file. This tool allows users to compress not only M4V but also other types of files like photos, videos and PDFs. It also supports various kinds of formats for photos, videos and PDFs. Using this tool, you can compress your files quickly and with good quality. Moreover, it can batch compress lots of files all at once.
Steps on how to compress M4V using ApowerCompress: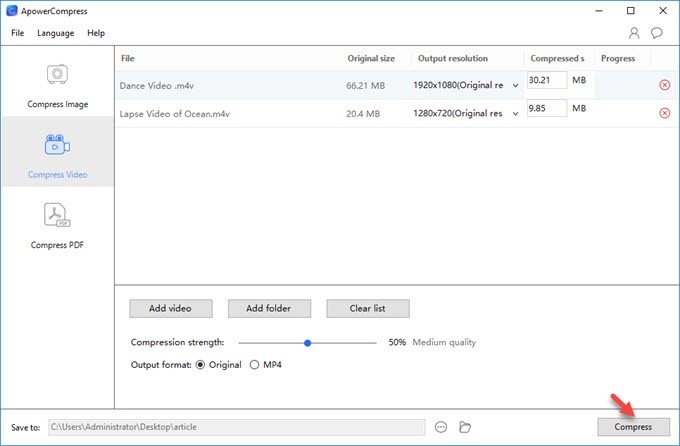 Online Video Compressor
Another way is to use Online Video Compressor. Unlike the tool mentioned above, it doesn't require you to download anything. It is an online tool that is perfect for beginners or even people who are not tech-savvy. Just having an active internet connection on your device, you are a few clicks away to compress your file. This tool is safe and totally free. It allows users to compress large files quickly and supports various video formats.
The simple guide to compress M4V using Online Video Compressor: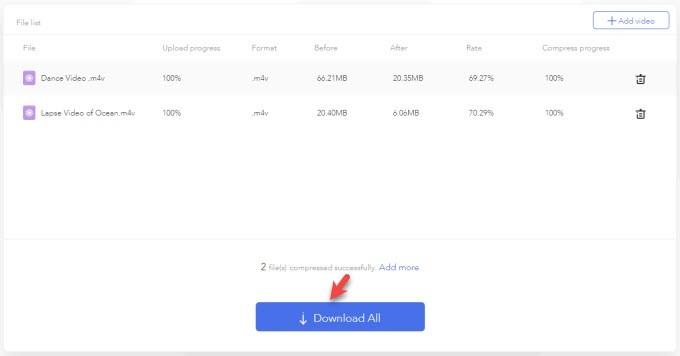 Online UniConverter
Next on our list is Online UniConverter. It is an online tool that offers the same functions as the tool mentioned above. It can compress videos in different formats. This tool can also be used to convert video and audio, edit video, and compress audio too. Users might get confused when using this tool because it has a lot of features besides just compressing video. But the important thing is that you can still compress M4V video using this tool.
How to compress M4V using UniConverter: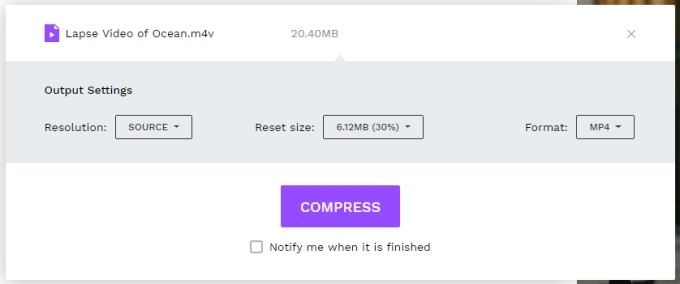 FileZigZag Online File Conversion
The last tool we want to recommend to you is called FileZigZag Online File Conversion. It's also an online tool which can convert M4V videos. It is a tool with pretty basic functions but it can compress your video file size easily. It has the same functions as other online video compressors, but the only thing that makes this tool different is it allows users to receive the compressed file via email after compressing. However, its user interface looks quite poor.
Steps on how to compress M4V using FileZigzag:
Conclusion
Those are the best ways on how you can prevent yourself from encountering the file size limitation problem when sharing or saving M4V files. Whenever you need to compress M4V, simply use the tools discussed above.