Live streaming is popular and widely used for online classes, meetings, businesses, and gaming. The majority of us would benefit from knowing how to change our background to make our videos more appealing and enjoyable to watch. It may attract a larger audience and even improve the video quality. To change green screen background when live on mobile or on pc, continue reading this article to learn which tools you can use and how to utilize them properly.
How to Change Green Screen Background in Livestreaming
Casttingo (on mobile phone)
For mobile phones, it is easier to use Casttingo for live streaming. It is a professional streaming portal compatible with multiple platforms and can easily replace your live stream background in just a snap. However, just like OBS Studio, it requires a green background to work properly. To change background when live on phone using Casttingo, use the guide below.
Supposing you have Casttingo installed on your phone and already have an account.

Launch the application and click Create Plan.

Tap the Camera icon to switch between the front and rear camera, or the Background icon to select your background.

Then, go to Settings and turn on the Chroma Key. From there, you can select filters and backgrounds for your live streaming.
OBS Studio (on PC)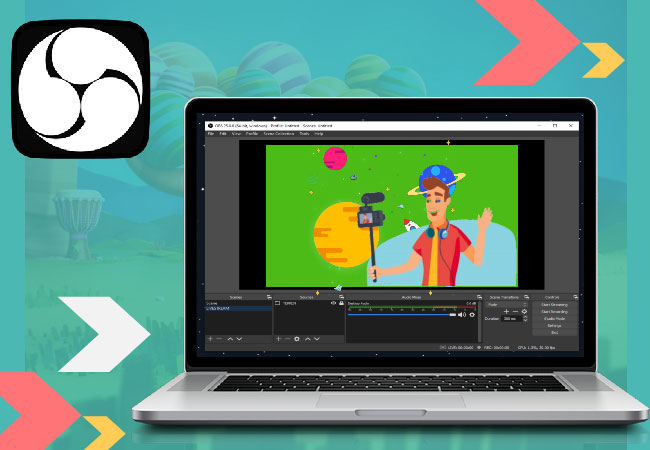 If you're planning to live stream using your personal computer, OBS Studio is a convenient choice for your streaming app. It is free and easy to use, has several features besides changing your screen background. However, in order to do this, you must have a solid green background, like a green cloth or a green tarp to cover your surroundings, you can edit it on OBS Studio. To change background on live video, you may follow the guide below.
Assuming your OBS Studio is already including your video, go to Source.

Under Source, select Filter and tap the + icon.

Then, select Effects Filters and choose Chroma Key. Enter the name of the effect layer and start editing your background.
Conclusion
Changing the background of your live feed makes your video more vibrant and fun to watch. Some find this a challenging task, but OBS Studio and Casttingo make it easy.