Best 8 BeeCut Features: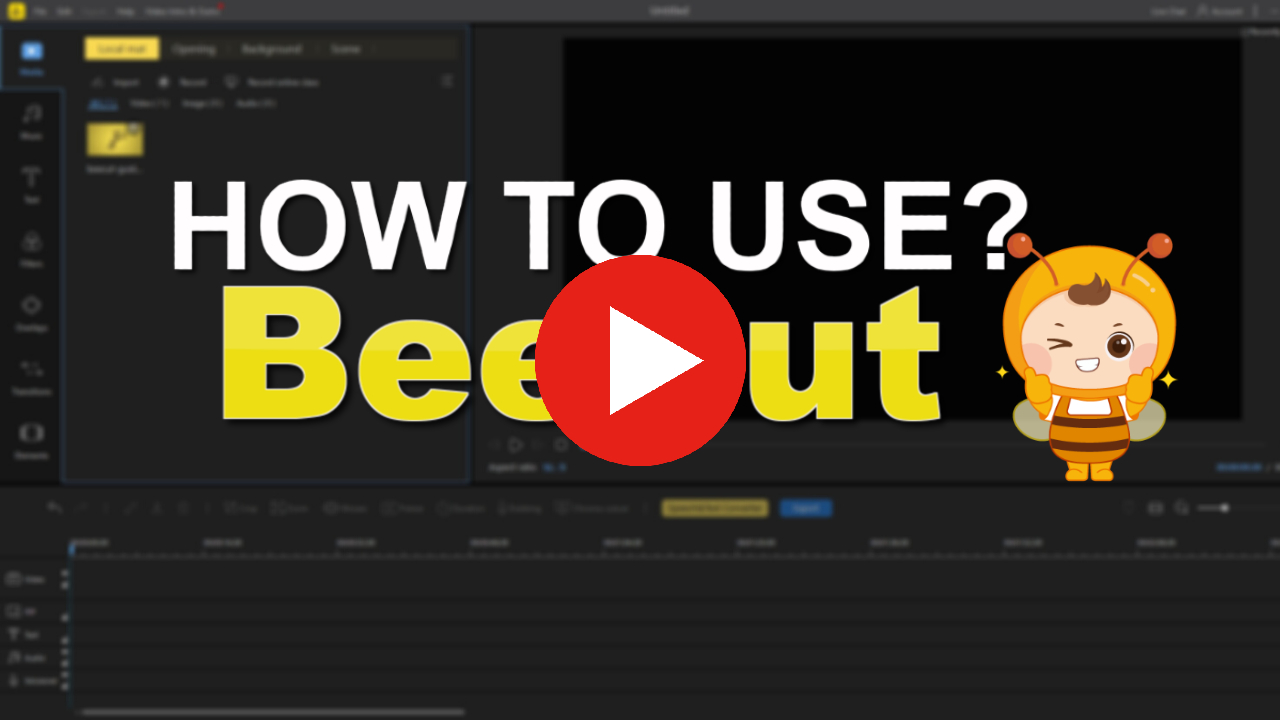 Speech &Text Convert
BeeCut provides AI speech recognition to help add subtitles and dubbing. Just simply import video to the track, press the "Speech&Text Converter" button to the background video speech recognition as a text, and you can manually modify the content and style with high accuracy; And if you have to manually enter good subtitles for an overdub, then the video editing tool can add the voice of nature for you to save time.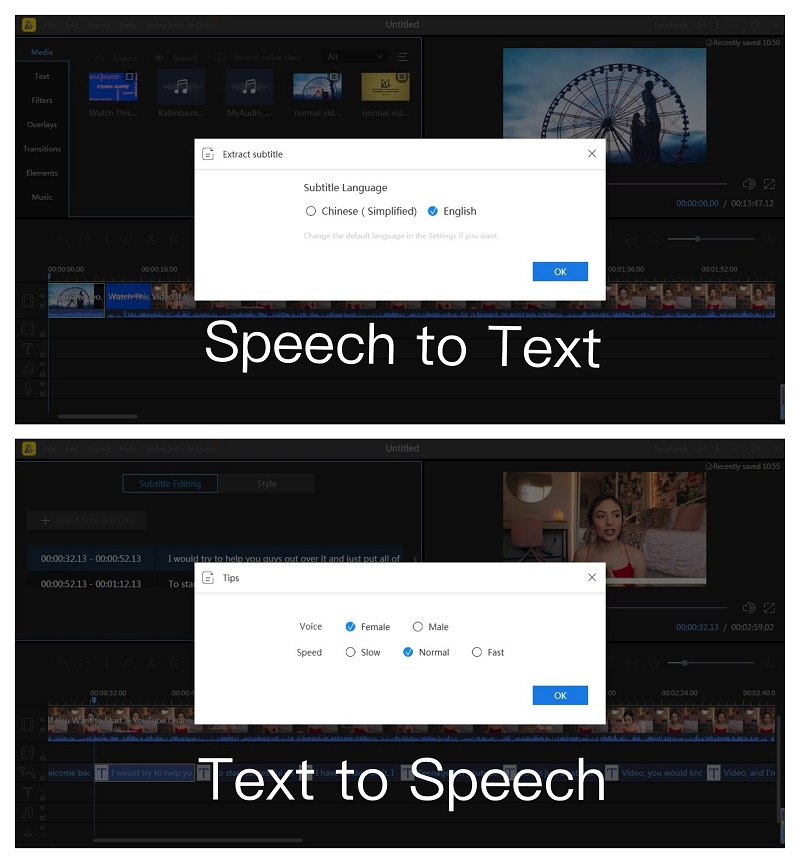 Color Correction
If your video footage has poor color balance, this can be corrected. Or you can create a specific, intentional style. BeeCut lets you improve the appearance of a video or image clip by adjusting its color properties.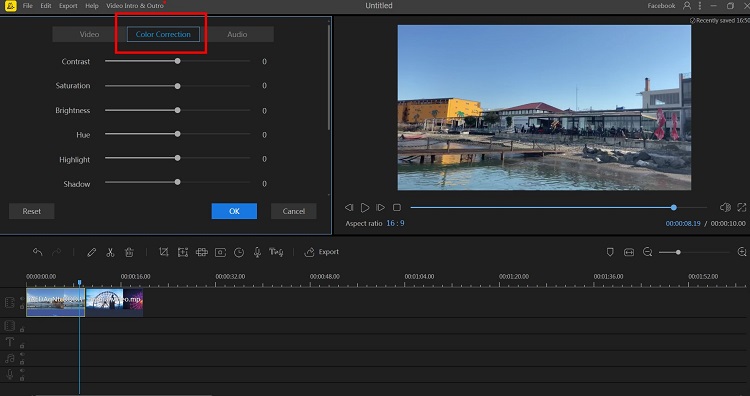 Basic Editing Function for Beginners
To make it more convenient for new beginners to get started with video editing, BeeCut provides hundreds of text templates, filters, overlays, transitions, and many other beautiful and cool elements. It aims to provide its user with a straightforward and accessible entry point into the world of video editing.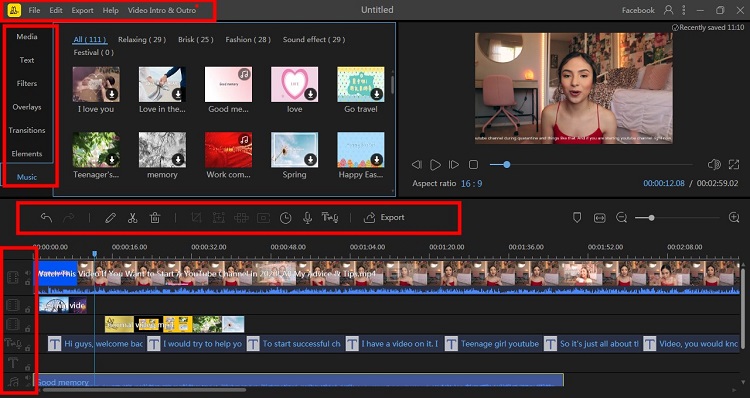 Record Online Video
BeeCut is a tool that combines both screen recording and video editing functions, so this software can not only record screens, but also allows you to edit them later. The functions of screen recording include adjusting the size of the recorded picture, selecting the recording sound source, video format, etc. After recording the video, it will be automatically imported into the material library and edited directly without restarting the software.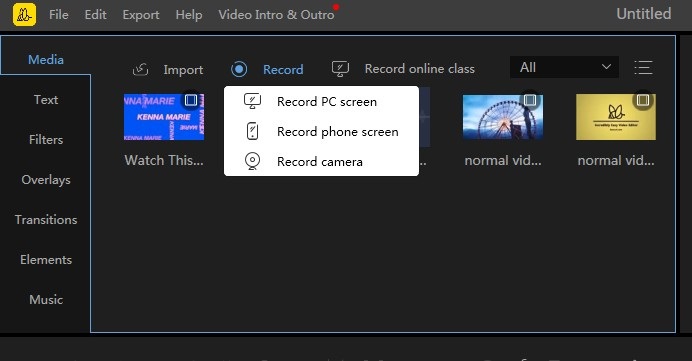 One-Click to Replace Background Music
If your original video suffers from background noise, don't worry. In BeeCut, you can separate the audio of the original video by one-click editing or mute directly, and then embed your audio material. You can easily add your own background audio track. It is worth mentioning that BeeCut comes with a copyright-free music library with quite a variety of music for you to choose from.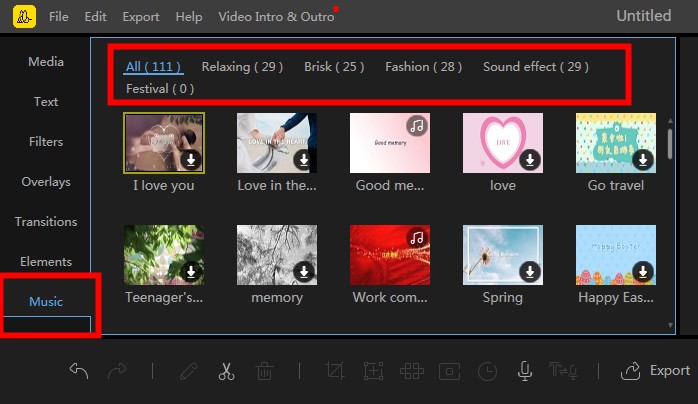 Support multiple video ratios
BeeCut supports the video ratios required by multiple platforms, such as 16: 9 for most video platforms, 9:16 for mobile short video platforms such as TikTok, 3: 4, and 1: 1 for Instagram. It provides a variety of possibilities for your creations, displays your video with the best effect to avoid the trouble of cropping after the video is finished.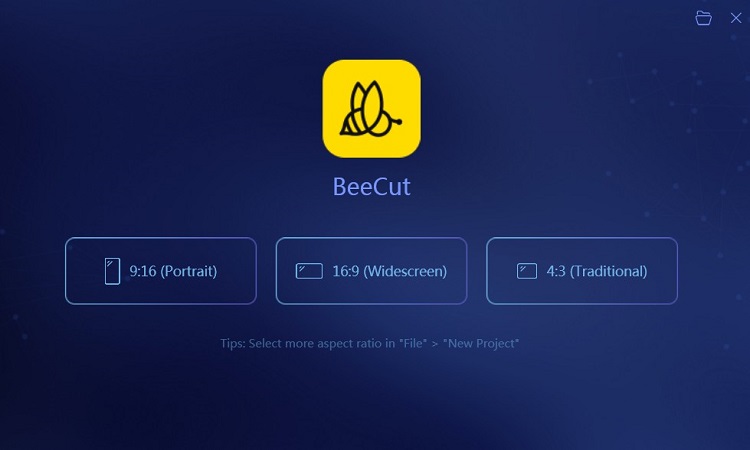 Edit multiple tracks at the same time
If you want to add some pictures or picture-in-picture effects to the frame of video editing, the multi-track editing of BeeCut can help you a lot. Based on the original video track, an additional track is automatically opened, and the material can be dragged in and out to make the video layer more plentiful! And you can edit the material of subtitles and background music at the same time, and watch the overall effect of the video instantly.

Export HD quality videos
BeeCut can choose to save the file on your computer for video editing next time, or you can choose "Export" if you want to save it as a playable. On the interface, you can adjust the clarity, format, quality, etc. of the video. It supports popular video formats such as MP4, WMV, AVI, MKV, and MOV. Moreover, the video can also be exported separately from the audio. The software can set the resolution according to your video size ratio to 1920 * 1080, 1280 * 720, 960 * 540, 640 * 360, etc. which is lossless quality and full-screen viewing.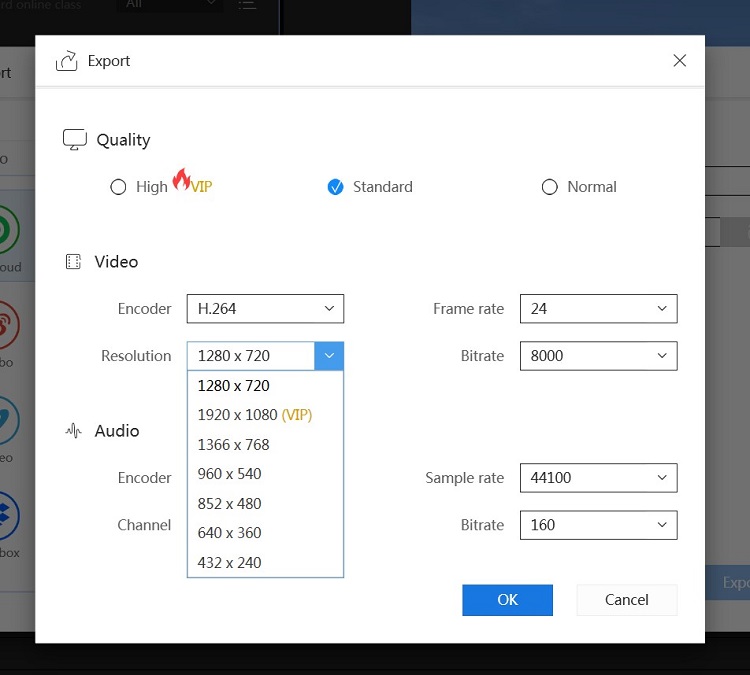 With these accessible features, we hope you got interested in BeeCut. Good luck with your video editing!