9 Best Apps that Remove Objects from Pictures
Apowersoft Background Eraser (Android & iOS)
To begin with, Apowersoft Background Eraser is a professional app that finally unveiled its new feature called Remove Watermark so that users can easily remove objects from pictures. This photo editing app that removes objects is reliable as it offers a user-oriented and variety of features. Also, you will be able to adjust the brush size for better use and experience.
Follow the easy steps below to learn how to use this app for removing objects from the picture in just a few taps.
Install the app, tap the "Remove Watermark" button to import a photo you need to edit.

Next, mark red using your fingertip the areas you want to remove.

Then tap the checkmark icon to process your photo.
Once satisfied, then hit the "Save" button.
Note:
This efficient app that removes objects from pictures can also remove and change the background in any photo. For a better experience, you can install its other versions both Windows and Online. And get the chance to win 100 free images. Just visit the page here.
Pros:
Provides several powerful editing tools.
It is simple to use with an intuitive interface.
Can easily remove unwanted objects from photos.
Offers built-in backdrop templates.
Support auto and manual background removal features.
Cons:
Photo Retouch-Object Removal (iOS)
Another useful app that removes objects from pictures is Photo Retouch. For removing objects, you can use Object Removal that can remove any complex objects from your photo. The only thing you need to do is paint the objects distracting your image and let this do its job. But for you to use other features without any limitation, subscriptions for the premium package are needed.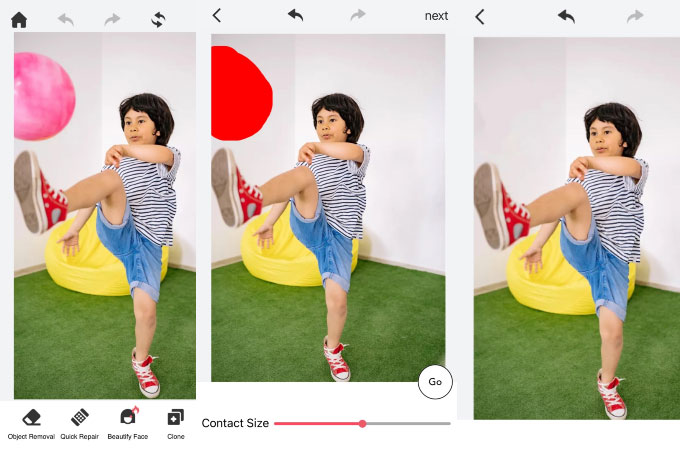 Pros:
Loaded with facial editing features.
Supports both photo and video editing.
Simple to use.
Cons:
Lack of options for removing unnecessary objects.
Photo Retouch : Remove Objects (iOS)
If you need an app to remove objects from photos for your iOS device, Remove Objects is the eraser with lots of useful editing features. This app comes with two features designed for removing objects such as Intelligent and Advanced. The first feature will let you select the area of the objects (fit for photos with simple background colors). And lastly enables users to accurately smear the parts of the objects which suitable for pictures with complex background colors.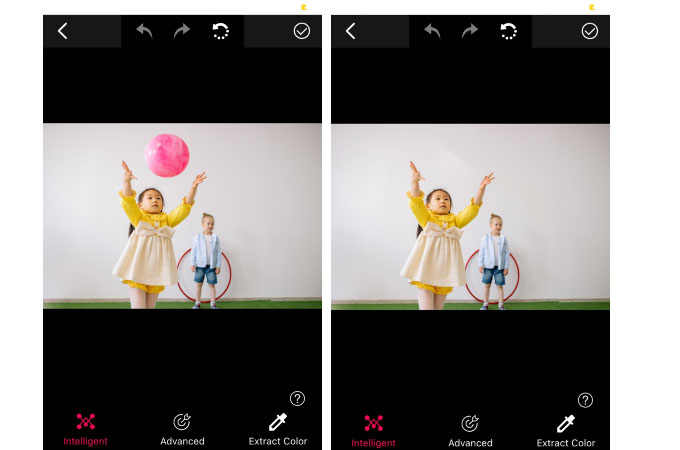 Pros:
Easy to use app without any photo editing skills required.
No need to register or download.
Cons:
This app needs to update specifically for object removal features
TouchRetouch (iOS)
TouchRetouch is another best example of a photo editing app that removes objects. In just a few taps using your fingertips, everything you want to remove simply disappears from your pictures. Mark out the parts from your image that you would like to remove and the "Go" button and this app will do its job.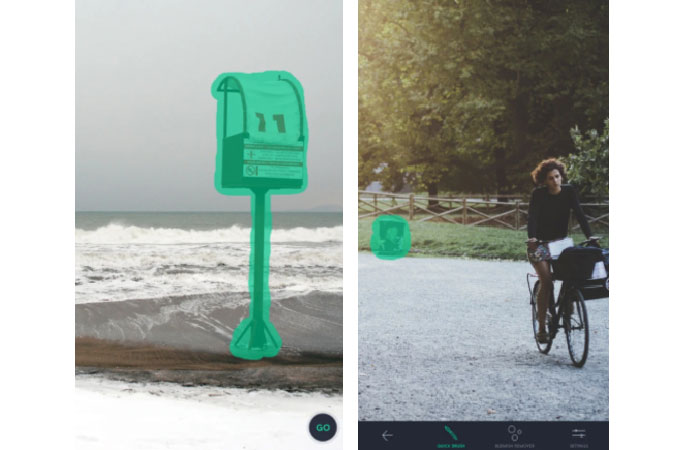 Pros:
This app is a flexible and easy-to-use interface.
Removal features can be used to remove objects, including bridges, tents, people, and more.
Cons:
Not free. It will cost you $1.99.
Enlight Photofox (iOS)
With a simple object removal feature, the process for this app that removes objects from pictures becomes easier. To be specific, you'll be able to get rid of defects using quick blemish/object remover. Also, this app allows you to control and adjust all editing features for image correction.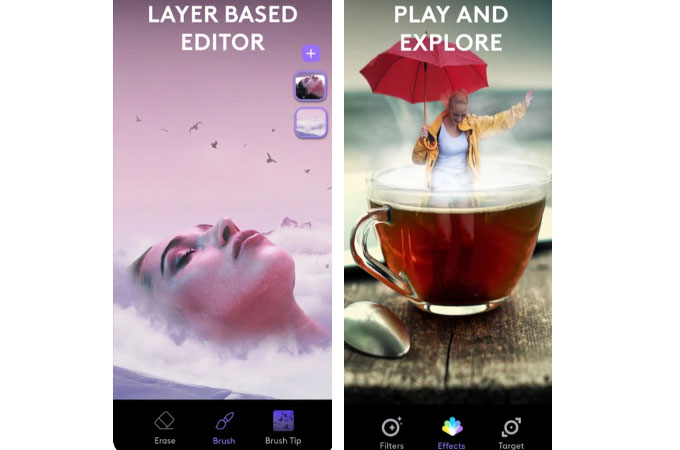 Pros:
Sometimes major bug occurs.
Secure to use.
It has an intuitive interface.
Cons:
This app has to update or add useful object remover.
Photo Retouch – Blemish Remove (Android)
If you are searching for a perfect photo editing app that removes objects, you can rely upon a PhotoRetouch available on the Play Store. Both object removal and quick repair features work well in removing objects from photos Simply mark the objects on your image and wait for this app to remove them.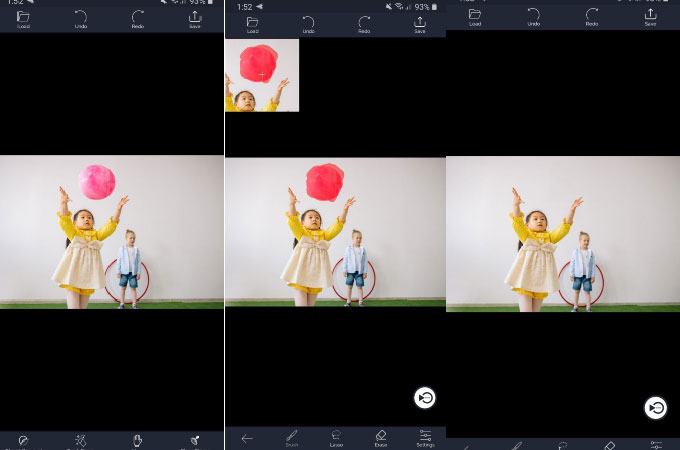 Pros:
The best option for removing objects.
Quick in use.
Cons:
Free but with a subscription to use its other features.
Remove Unwanted Object (Android)
Let's start utilizing this Android app that removes objects from pictures called Remove Unwanted Object. The process is very easy, simply select a photo, choose objects you want to remove marked in red, and press the process button to see the result.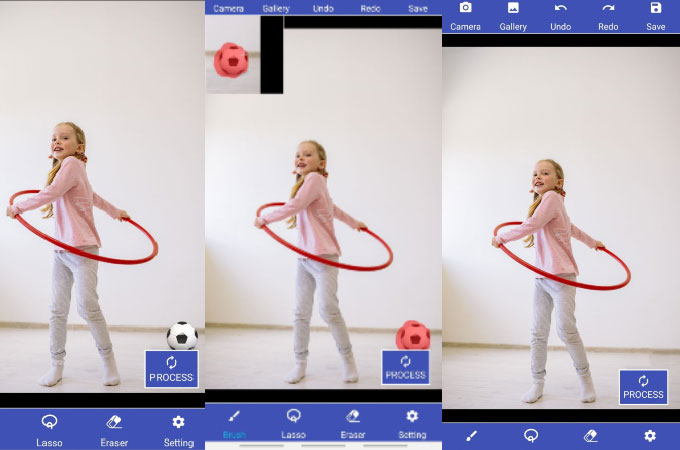 Pros:
Very simple use and easy-to-understand editing features.
Worth trying object remover.
Cons:
Pop-up ads may interrupt user's experience.
Remove & Add Watermark (Android)
As its name suggests, this app allows you to remove and add watermark. Same thing with removing objects from photos. So if you need a photo editing app that removes objects, Remove & Add Watermark is what you need. To remove any objects, simply use the remove logo option and specify the area you want to remove.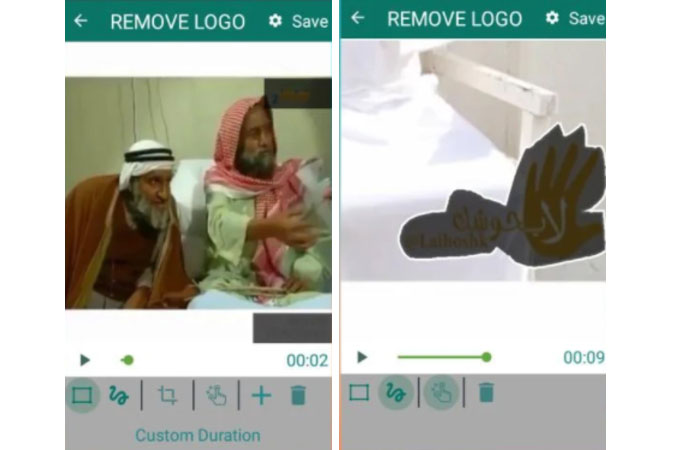 Pros:
Versatile app.
Free to use.
Cons:
It does not support an advanced removal features.
TouchRemove (Android)
TouchRemove is the best example of a user-oriented app that allows users to eliminate objects from pictures. Therefore, if you are a beginner, this photo editing app that removes objects is perfectly designed.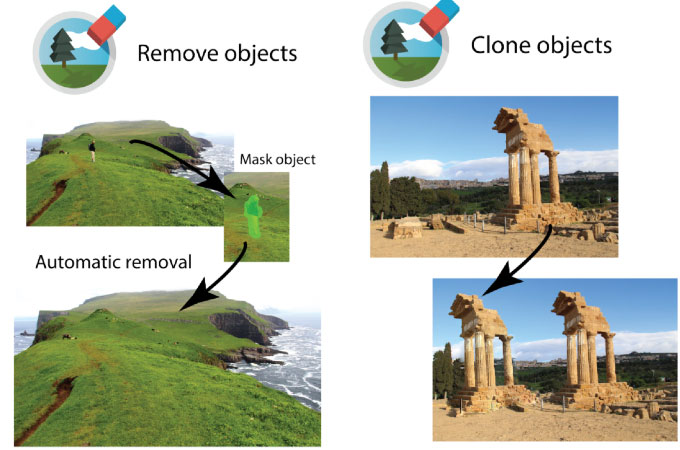 Pros:
There is no photo editing skills required.
Easy to use
Cons:
Features for removing objects need to be updated.
Conclusion
These days searching for the best app that removes objects from pictures, not to mention everything now is available on the Internet. But of course, if you want an app that works well you can rely upon this article as it listed useful photo editing apps. Especially Apowersoft Background Eraser. It works well for removing and changing background and helps you create a perfect picture.