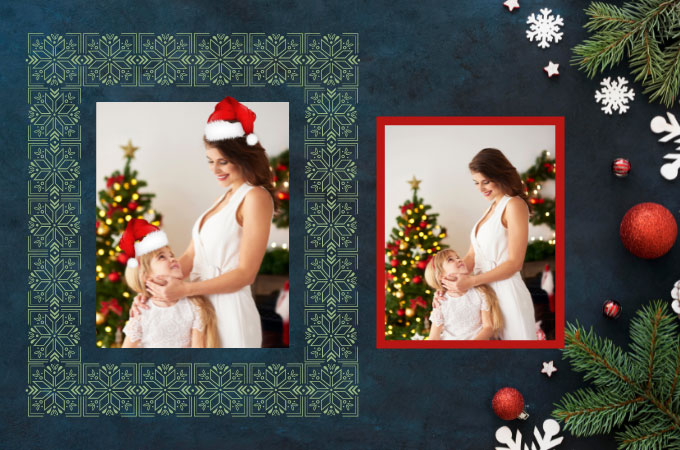 During Christmas, people often buy and give a beautiful red hat with furry trimming and a white ball on top, which is called a Santa hat for themselves and their loved ones. Also, many Christians believed and describe the true meaning of Christmas and a complete holiday is when people show kindness and forgiveness. Meanwhile, this special occasion makes it more pleasant and festive when people wear a Santa hat in the picture. However, if you haven't bought it earlier and ran out of time, you would ask yourself if you can possibly add Santa hats to photos.
The answer is "yes", considering that there are countless photo editors in the market with advanced and professional editing tools. However, not all of them are free and straightforward. So better have some research to learn more about them to pick the right one. In this post, you would discover one of the best apps that can guide you on how to add Santa hats to a photo with ease.
Use Apowersoft Background Eraser to Add Santa Hats to Photos
Apowersoft Background Eraser is one of the powerful and practical photo editors that will help you add a Santa hat to a picture. It comes with built-in Christmas templates that can be used easily added to any photos. Also, the process of putting a Santa hat to picture is simple as 1 2 3 as this app offers straightforward editing features. If you want to know how to do it, then dive into the steps below.
Install the app by clicking the download button above, and open it once done.

Tap the "One-Click Cutout" tab to import a Santa hat picture you want to add to your own image.

Then, you'll get a transparent background automatically and start to add a Santa hat to a picture.

Next, click "Background" > "Customize" tabs and hit the plus sign icon to import your own photo which you want to put the Santa hat.

Adjust the image and once satisfied, tap the checkmark icon and the "Save HD" button to save it.
As mentioned, Apowersoft Background Eraser has tons of Christmas templates that can be applied to your images in just a mere instant. The purpose of these built-in Christmas templates is to make things faster that save time and effort. You would see how this app designed templates perfectly to create a Christmas vibe theme for your pictures. So, here are the following steps to help you add a Santa hat to a picture.
Open the app, click "Create Background" > "Christmas" tabs to pick a template.
After that, double-tap to to replace the image.

Then adjust your photo until it makes perfect.

Finally, click the "Save" button.
Conclusion
Having a photo editing app like Apowersoft Background Eraser can save a lot of time and money. Especially you are no longer have to go outside only to take a photo with a Santa hat. Meaning, you can have everything for Christmas for instance add Santa hats to photos even if you are in the comfort of your home. Have you enjoyed it? Please share your experience to us in the comment section.