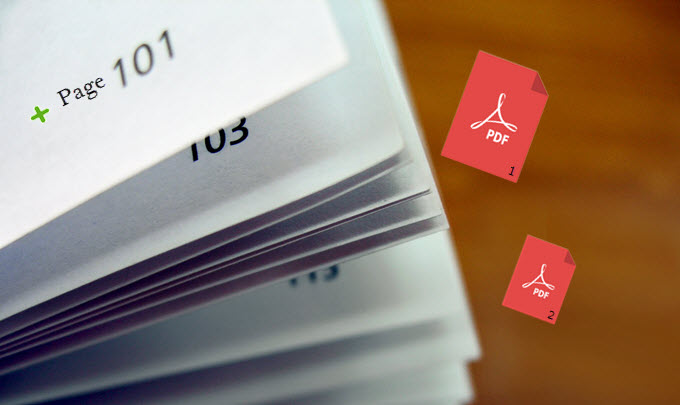 In some instances, you might encounter a large PDF file which does not have page numbers. This is okay if you are just scanning the document, however, if you are collaborating on a project and you want to give designated parts to your colleagues, you will have a hard time on assigning them what page would they need to present. In that situation, you need to add page numbers to a PDF file. Of course, you cannot just edit or add the PDF file that easy especially if the PDF file is locked and protected. However, through this article, you'll find the best tools which can help you manage your way in that situation.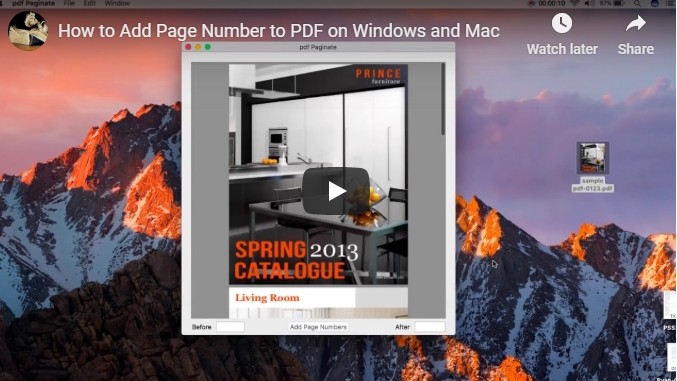 Simple Ways to Add Bates numbering in PDFs
ApowerPDF for Windows Users
If you are a Windows user, you can use ApowerPDF. It has an easy-to-use interface that even beginners can handle it very well. It is solely made for the purpose of helping users in editing and creating PDF files. Aside from that, you may also read and combine different PDF files with it. You may also add page number, insert blank page, delete, extract and replace a certain page. Here is how to add page numbers to PDF using this tool.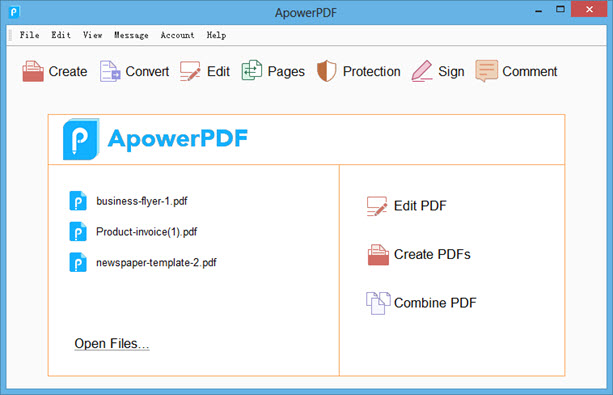 1. Download the application on your computer and set it as a default PDF reader (so when you open a PDF file, this app will automatically open and read the file).
2. Double click on the PDF file that you want to add page numbers to or simply click on "Create" and then choose a blank document to create a new PDF file.
3. Click "Page" on the top and select "Add" from the drop-down list of "Header&Footer".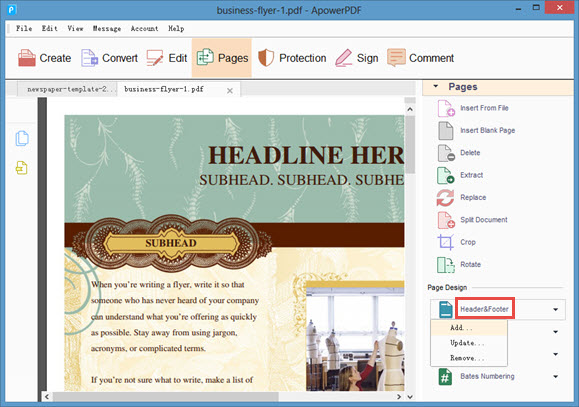 4. Click the region where you want to add page numbers, for example, you can click "Right Footer Text".
5. Click on "Insert Page Number" then set the number of digits and start number. Click on "OK" and the page number will then be added.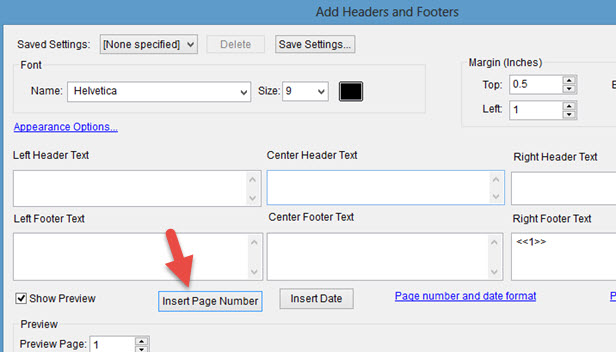 And if you want to add Bates numbers to your PDF file, simply go to "Pages" and then drop down "Bates Numbering" on the right side and then choose "Add". A new window will appear asking you to open a new file. Click on "Add Files" and then choose the file to which you want to add page number.
PDF Paginate for Mac Users
As for Mac users, PDF Paginate is the best tool to use for you. It is made to help you insert page numbers in PDF. Numbers will appear on the lower part of each page. To use it, click on "File" > "Open" and then choose the file. Next, click on "Add Page Numbers", the numbers will then appear on each page. Save the file after adding your page numbers. Furthermore, this tool has also a compatible version for your iPhone and iPad.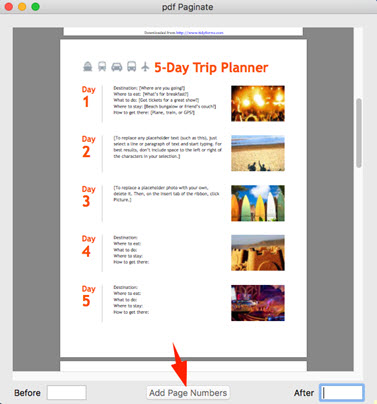 IlovePDF for Online users
On the other hand, in case you don't want to install anything on your computer, you may just choose to use an online application. ILovePDF is the perfect one for you. This is a web-based application. It can help you merge, split, convert, edit and even add numbers to your PDF. However, please note that it has a maximum file size of 10 MB limitation on each uploading, but in case it doesn't make up for your need, you can go Premium to enjoy up to 200MB file uploading.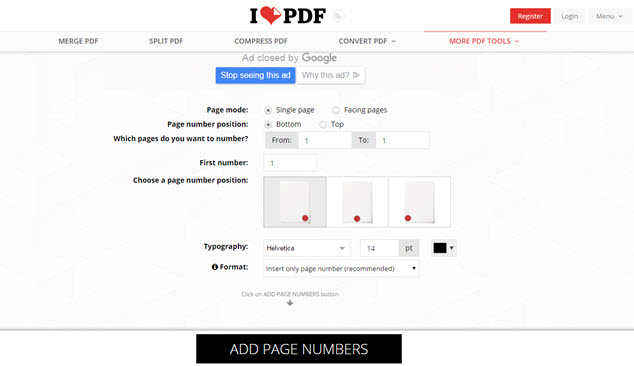 To add page numbers to PDF online, all you need to do is visiting the site and then clicking on "Page Numbers". You will then be redirected to a new window where you can click on "Select PDF file" to add the file that you will use. Once the file is uploaded, you may then decide what page you want to start adding a number to, and where it will be located. You will also be given the option to choose its font style, color and size. Lastly, you can click on the "Add Page Number" button. However, this will not work if you don't have internet connection.
Those are the three ways on how you may add page numbering on PDF. It doesn't matter if you are a Mac or Windows user or if you just want to use an online tool as the application for you is available. However, if you take a look at them closely, ApowerPDF is actually the easiest one to use.