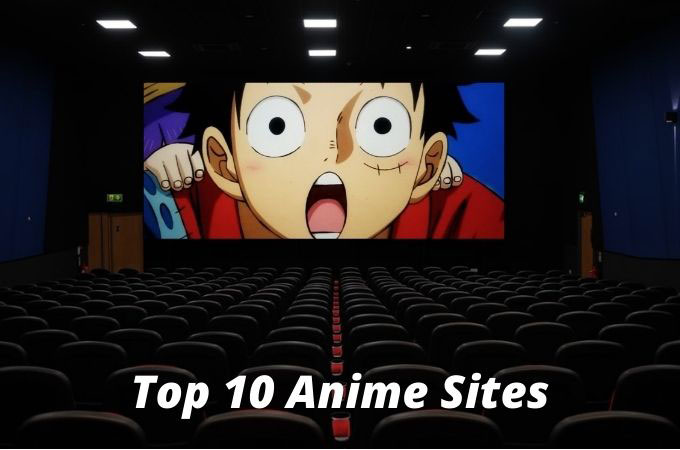 Anime is the computer animation version of Manga. This type of show is interesting since it contains lots of elements in a single production. Here, you can discover an exciting plot, eye-popping visual effects, and professional cinematography. Because of this, the popularity of Anime has emerged even outside of Japan. In fact, Anime is being dubbed or even translated to English or other languages to reach an even wider audience. So, if you're a certified Otaku or Weeb, continue reading this post and discover the best Anime sites that you can browse.
Sites to Watch Anime for Free
Crunchyroll
One of the most famous websites to watch Anime is Crunchyroll. Why? The Anime site is one of the official online portals for streaming official episodes of popular Anime like One Piece, Boruto, and others. Crunchyroll also offers lots of Anime-related content, including updates, news, and games for your favorite shows. The good thing about the site is that it will have the latest episode of an ongoing Anime right after it was aired on Japanese TV.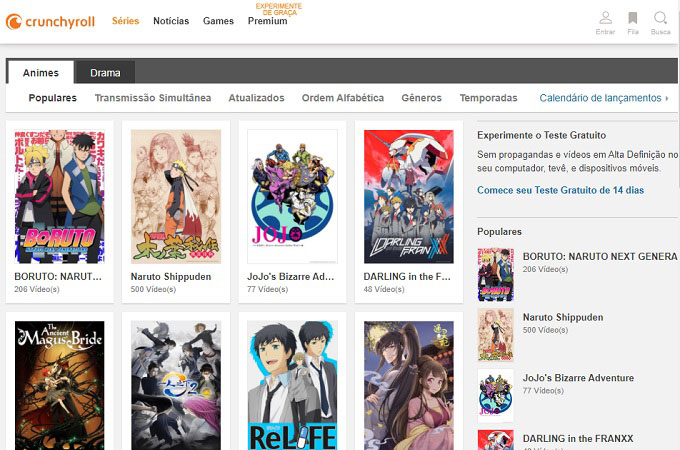 Pros:
Lets you download Anime episodes
Allows users to read Manga
Cons:
Premium account is required to access other features.
9Anime
One of the simplest websites to watch Anime is 9Anime. Its landing page already showcases a search bar that you can use to find a particular Anime you want to watch. Also, you can browse the Anime list sorted alphabetically without any pop-up ads appearing randomly. On its home page, you'll immediately see the recently updated episodes. Also, you can filter the Anime into specific categories like Chinese animation, subbed, dubbed, and random groups.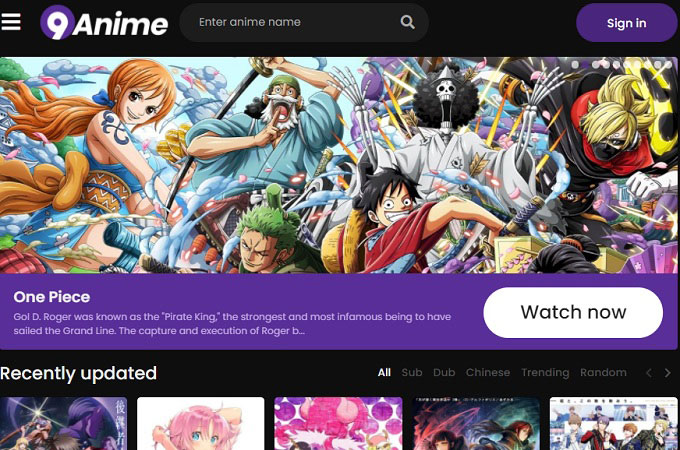 Pros:
Users can "heart" a series to increase its popularity on the site
Shows an estimated schedule of the site's future uploads
Cons:
It redirects you to a tab when clicking titles
AnimeDao
Another free Anime site on this list is AnimeDao. The site is affiliated with other famous streaming sites like DubbedAnime and GogoAnime. This function ensures that the site presents more Anime collections than its rivals. Aside from Anime, you can also read Manga if you want to be updated on the latest chapters of your favorite series. The recently posted episodes are sorted according to their upload date and time.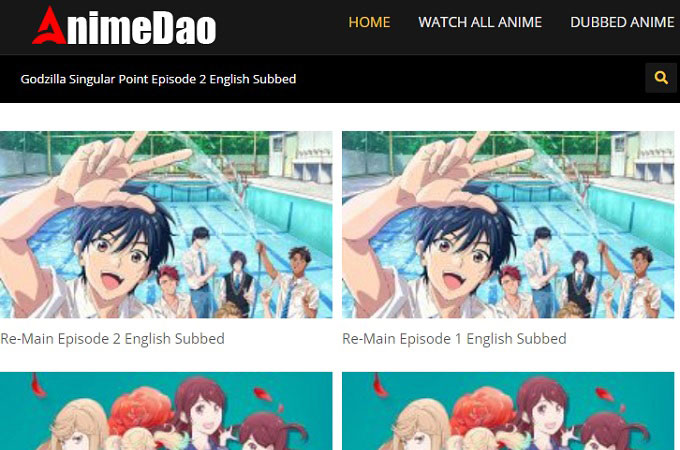 Pros:
Watch videos without registration
Anime info and storyline is included in each episode
Cons:
Masterani
If you're looking for a site where to watch Anime, try Masterani. The site features a very clean and user-friendly interface allowing you to browse it smoothly. The good thing about Masterani is that it plays the Anime faster than the other sites. Additionally, you can find a list of recommended Anime series-based movies that you'll surely enjoy. You can also never go wrong with the viewing experience since you can watch full-screen videos.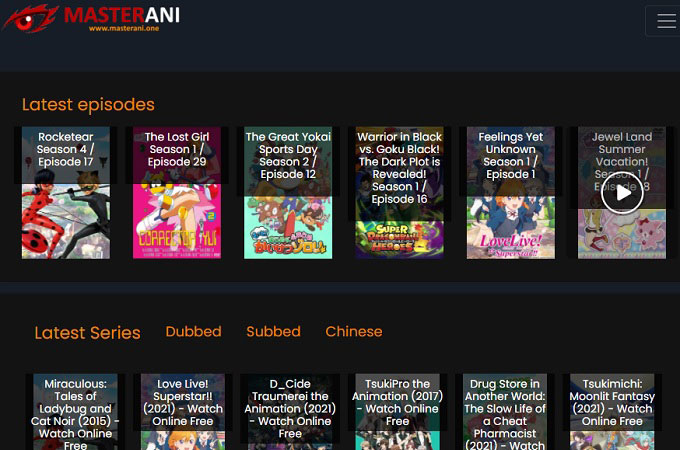 Pros:
Allows you to download some videos
Available in any countries
Cons:
Some Anime series are not available in HD
Anime-Planet
The next site wherein you can watch free Anime is Anime-Planet. This website boasts several collections of Anime series piling up to over 40,000. Here, registered users can add any series or movies they want to their Anime list. Each series are also rated by different critics and users. With this, Anime-Planet always showcases the most popular shows on its home page and updates them weekly. Lastly, the site is also famous for having numerous Manga content that users can read.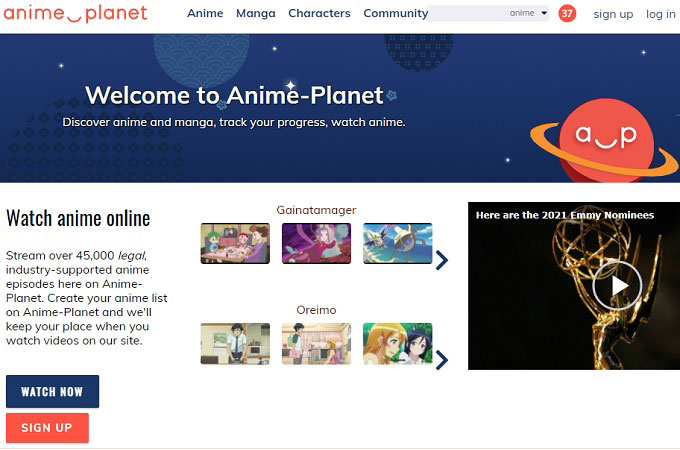 Pros:
The videos are legal and supported by the Anime industry
Users can upload Anime or Manga
Cons:
It takes several steps before users can watch a video
AnimeFrenzy
Watch Anime online without any limit and for free with AnimeFrenzy. It is the perfect website for users who are only interested in the latest episodes of the Anime series they're following. Moreover, registered users can bookmark a particular episode and watch it later when it is more convenient. Another good thing about AnimeFrenzy is that it plays almost all uploaded videos in HD quality. Finally, users can download some of its videos for free.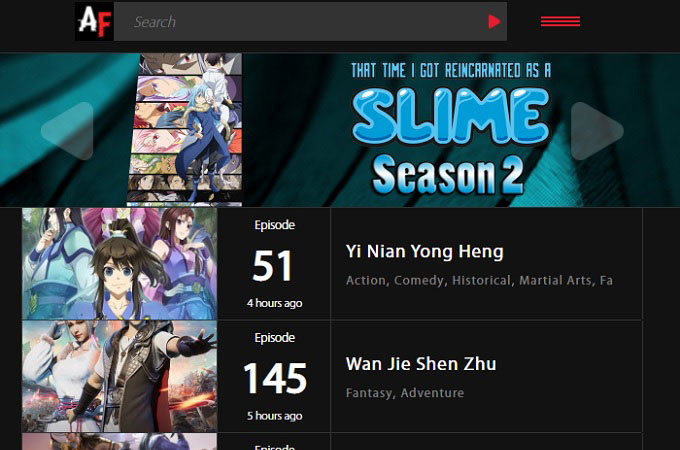 Pros:
Provides several servers in case one is not working
Connected to other Anime sites for broader content
Cons:
Ads appear in the middle of the video
AnimeLab Animes
Among the sought-after Anime sites is AnimeLab. Most Anime fans love this site because it is also available on Android and iOS mobile devices. The best feature of AnimeLab is it simulcast trending Anime episodes as it is aired at the same time in Japan through Funimation. Furthermore, it contains several categories and Anime genres that you can choose from. AnimeLab also streams Anime movies that were also recently streamed in Japan.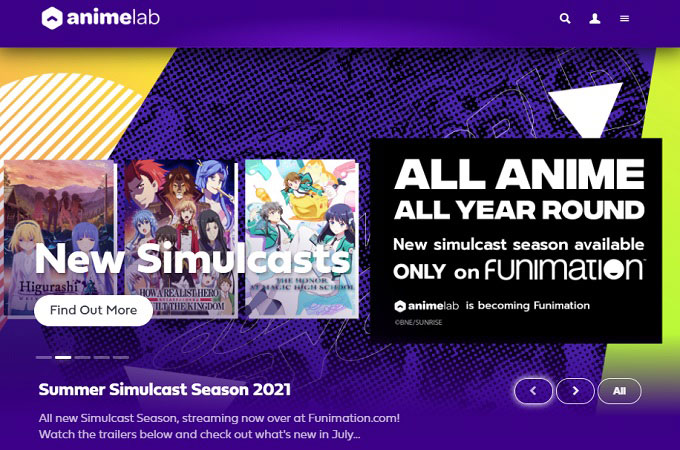 Pros:
All videos are guaranteed to stream in HD
Ads are present but not really annoying
Cons:
Not available in other countries
GogoAnime
If you're looking for a place where to watch Anime in HD video quality, check GogoAnime. It contains the largest collection of Anime episodes, series, and movies that you can watch compared to the other sites reviewed here. Its extensive collection includes newly-released Anime series that you can check on their new season section. Furthermore, it lets you download the Anime video and watch it later. You just have to log in to unlock this function.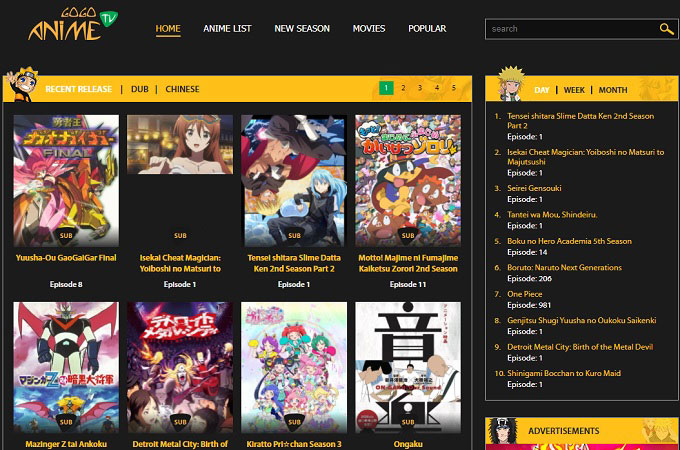 Pros:
Registered users can add an episode to their favorites
Watch Anime without signing up
Cons:
Too many ads on its interface
KissAnime
Among the most popular free Anime websites is KissAnime. Due to its popularity, the site has several domains and copycats. A great thing about KissAnime is that you can check the upcoming series that it will update soon on its servers. The hottest Anime series currently are also ranked based on its users' ratings. Moreover, it regularly updates upcoming episodes of the latest series hours after they are aired in Japan.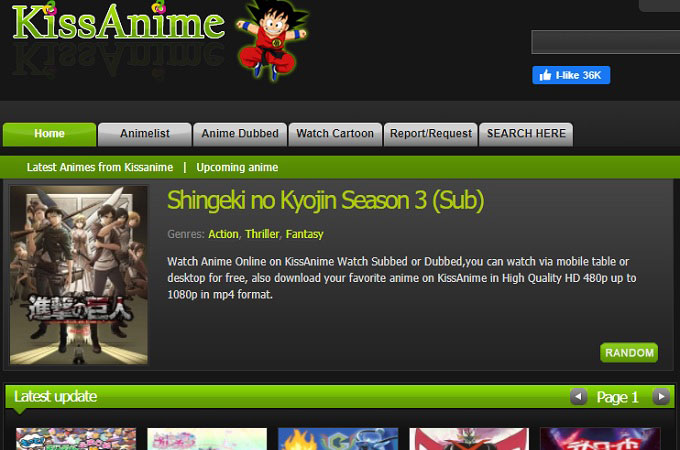 Pros:
Users can report broken videos
Lets you bookmark an episode and get back to it anytime
Cons:
KissAnime redirects you to an advertisement when you click a video
Chia Anime
The last on the list of websites to watch Anime is Chia Anime. It is one of the longest-running Anime sites that updates its servers daily. It has a list of the ongoing series so you can keep up and check the latest updates of your sought-after series. Furthermore, it got thousands of lists of Anime sorted in alphabetical order. You can also use the search bar to find a specific series or movie you want to watch.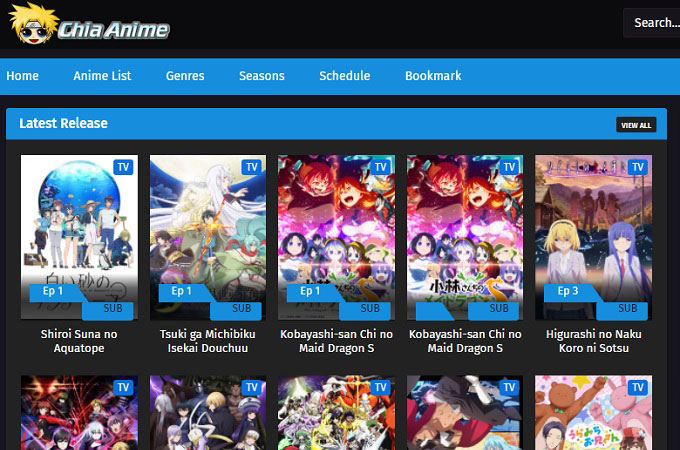 Pros:
It shows a list of recommended Anime
It has an intuitive filter function
Cons:
Too many ads before watching a video
Conclusion
Mentioned above are the best free Anime sites that you can rely on. All of them will surely provide you the daily dose of your Anime needs. Moreover, it ensures that you can keep up or watch the latest episodes of any ongoing series available. Also, if you want to just save the videos and watch them all later, try downloading them. That being said, you can try Video Download Capture to grab all Anime episodes and binge-watch them anytime, anywhere.