Video Editors without Watermark for Android
BeeCut
If you have an Android device and want to make a short video right on your device without watermark, then BeeCut is the mobile tool for you. This is a multi-functional video editor that can do short movies in the best way possible. By using this tool, you can add images and videos to your project. Plus, you can add transitions and filters, trim, split, rotate, crop and sort videos. Just tap the "Export" button to render the video and its 100% free with no ads.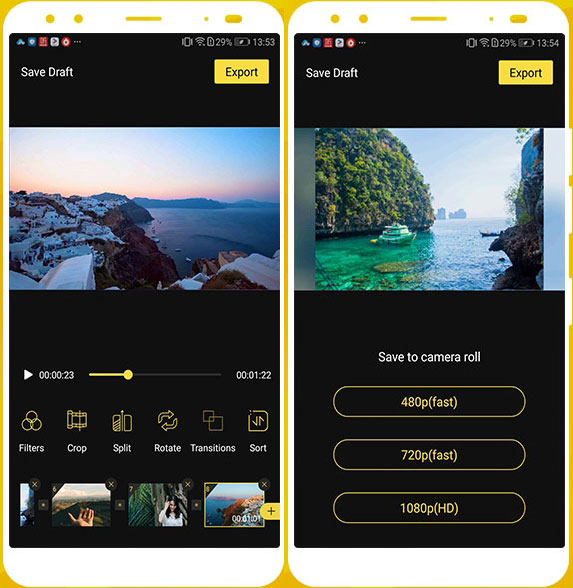 KlipMix
The next video editor for Android without watermark is KlipMix. It is one of few video editing apps that do not place their brands into the processed video. As its name implies, this tool allows you to create video clips by mixing photos and videos on a drag-and-drop interface. While working on your video, you can set the duration, rotate, and add music. It lacks some advanced editing functions, but it is still a decent program to use.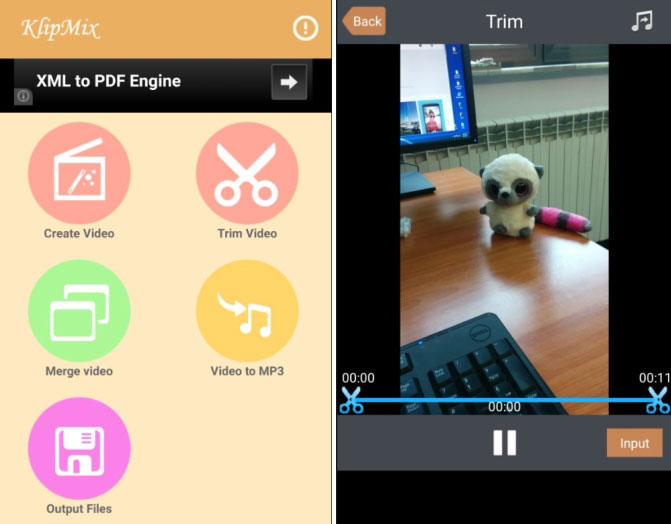 Google Photos
If you are an Android device user for quite some time, you're probably familiar with a default app called Google Photos. Although it's not a pure video editor, this app has an auto video making function that allows you to choose the video clips and pictures, an editing style, and then the tool will sync everything for you without adding any watermarks. The drawback of this tool is that it requires an internet connection for it to work. Nevertheless, it is still a good application in creating a video without a watermark.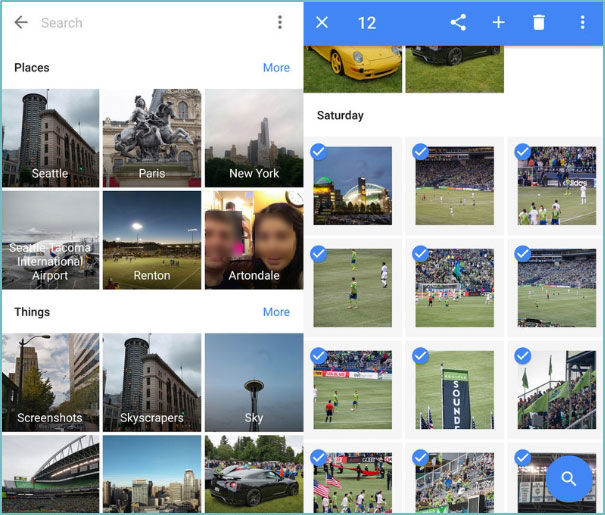 iOS mobile video editing tools without watermark
BeeCut
If you're in search of a video editor for iPhone without watermark, well here's the BeeCut's iOS version which might be the one you're looking for. Just like its Android version, this video editing tool is capable of making new videos from photos and video clips that are saved on your device. One good thing about this app is that you can add lots of photos and apply vivid transition effects to create an awesome MV instantly. After loading the necessary files, just do some editing and once done, tap "Export" and then your video without watermark will be ready in no time.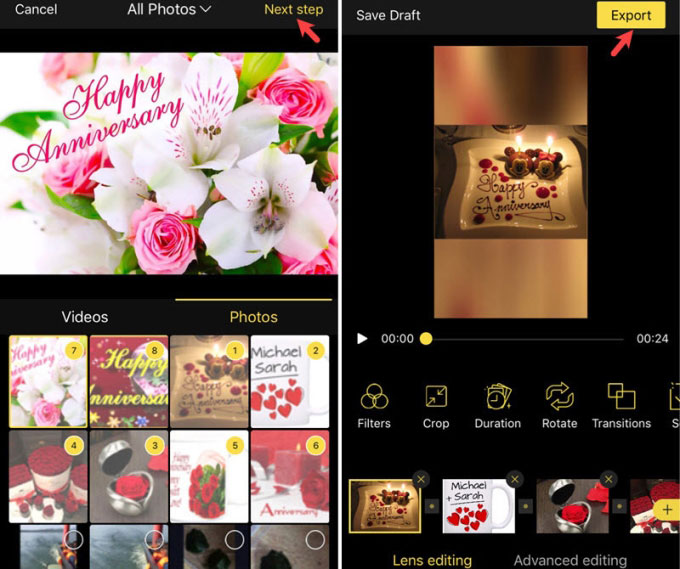 iMovie
For those who are Apple fanatics, I bet you have already known what iMovie is. This is a default video editor for all Mac OS X users, and it comes with a mobile version that works well as a video editor app without a watermark. As for its appearance, it somewhat resembles the Mac version that is shrunk into a smaller device. Although some of the usual editing functions that iMovie was not integrated into this version, it still has the trimming, speeding up, slowing down, splitting, detaching, and duplicating functions. Plus, it also supports adding, texts, themes and filters to video for better enhancement. And most of all, you can create any video that you wish without having a watermark on your final copy.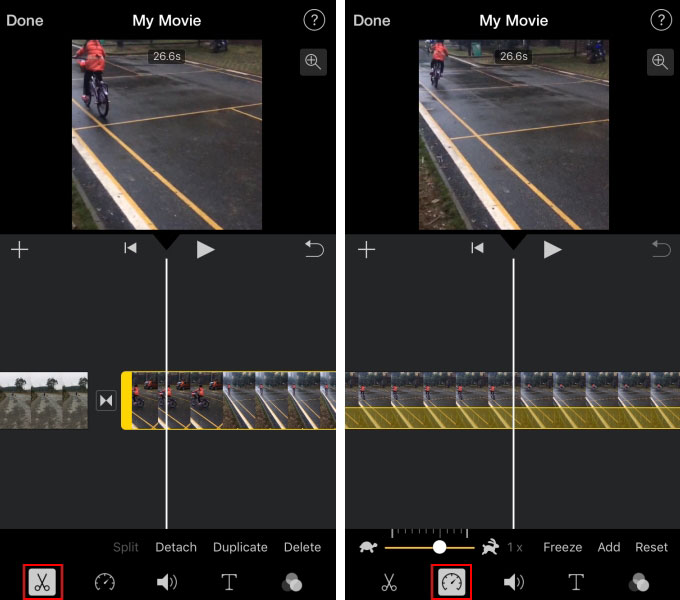 Conclusion
Those are the best tools that you can utilize in case you need to create a short movie clip without a watermark. All of the applications shown in this post do not leave any watermarks in the output video. However, these tools have different interfaces and functions that make them unique from each other. But if you are looking for a reliable free video editor app without watermark, then BeeCut has an advantage since it works on both Android and iOS platforms and it can produce high-quality video. Tell us what you think about these tools by leaving your comments on the box below. Thanks a lot!