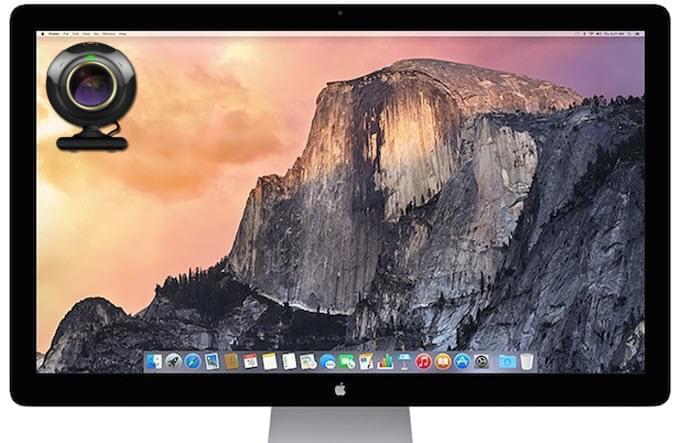 Most, if not all, Mac computers have built-in webcams and microphones for the convenience of their customers. In this case, a Mac owner would assume it to be a fairly simple task to record webcam on Mac. As true as this may be, there are a few minor concerns that come along with attempting to edit a recorded video into the desired finish of the video recorder, or owner. Therefore, Mac owners must be able to decide which programs are best for Mac webcam recordings and the necessary editing that they wish to have completed. Mac computers are generally purchased by business-minded individuals who need to be able to record using their webcam and possibly edit on demand, immediately following the Mac webcam capture.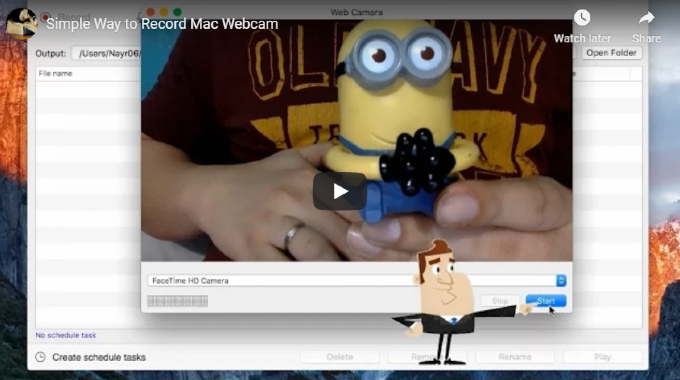 Ways to Record Webcam on Mac
There are a number of programs that claim to be capable of capturing high quality webcam video, in addition to having the necessary editing tools to offer a professional end result for that webcam capture. However, there are few programs that actually hold up to their professional quality results claims, once a webcam video is completed. These programs include the Apowersoft Mac Screen Recorder and QuickTime Player, which both uses the web camera that actually comes built into the Mac computer.
1. Record Webcam with Apowersoft Mac Screen Recorder
Apowersoft Mac Screen Recorder is an award-winning software program that has a number of the necessary capabilities to record Mac webcam. This program is capable of recording any screen activity and sound as well as publishing videos in HD and creating scheduled tasks for video recording reminders. Recorded videos can be saved, or converted, into a number of popular formats, which include AVI, MP4, FLV, SWF, or MKV, with no loss in video quality. There are two different ways that video can be recorded on Mac, which includes basic screen capture or webcam recordings.
Solution 1:
Once this program is downloaded, individuals have the option to select their desired "Region", which is by far a better choice than using the basic QuickTime Player program. If you want to record webcam, simply click the Camera Icon on the recording toolbar and begin. When using this method, you can create Picture-in-Picture video.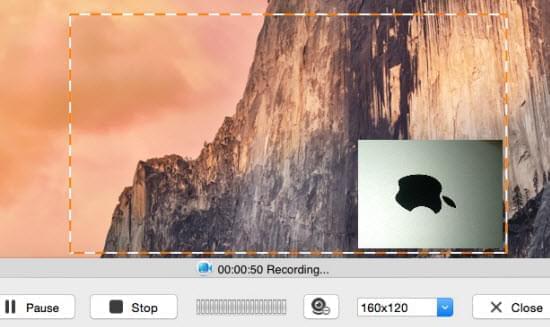 Solution 2:
Another option for individuals is to choose the "Web Camera" itself under "Record tab". When using this method, you can choose one of the output resolutions to record camera video.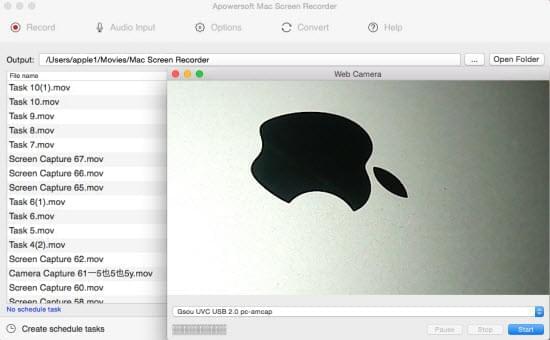 2. Capture Webcam Video with QuickTime Player
QuickTime Player is a standard recording program that actually comes with the Mac computer. It can be found in the "Applications folder" and offers a limited amount of creative editing for individuals looking to record webcam on Mac. It also has a low resolution, which causes a blur in the final view of any completed video.
Unlike Apowersoft Mac Screen Recorder, QuickTime Player only allows one video recording region size and does not allow thorough video editing options once a webcam video is captured. Another disadvantage to using this program includes the fact that the resolution for recordings cannot be chosen, which is very important, depending on the reason an individual is recording a video in the first place.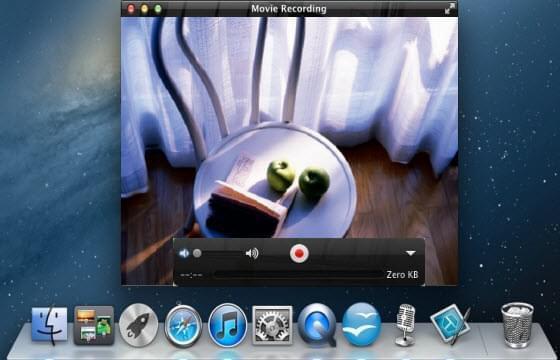 Overall, both Apowersoft Mac Screen Recorder and QuickTime Player are good webcam recorder for Mac to use when attempting to record using the Mac webcam. However, one program does offer less restrictions and better quality than the other. Nonetheless, those who are simply looking to do a basic family video may want to use QuickTime Player, whereas, those who are looking for a more detailed and professional outcome, may want to use Apowersoft Mac Screen Recorder.