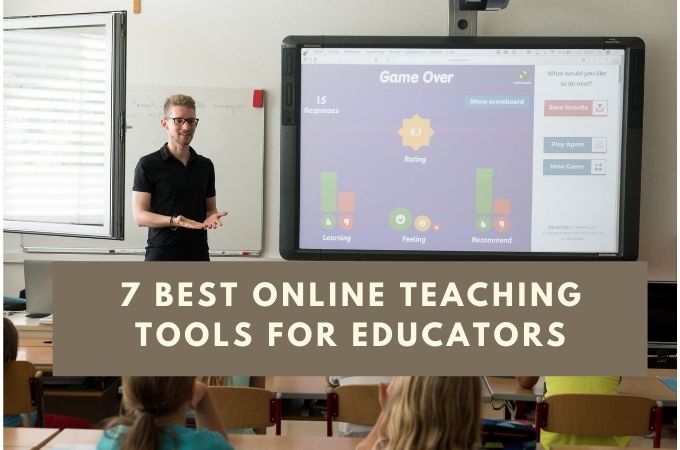 Nowadays, online classes have been effective since we are required to stay at our home to avoid getting the Coronavirus. It is better to prevent and be safe rather than curing the deadly pandemic. That is why teachers are looking for the best online teaching tools for them to do their online classes with their lovable students. These tools are not for schools, but also for educators like webinars, online seminars, influencers, and more. So, we took the time and effort to search for the best tools that the educators can use that have been listed below.
The Best 7 Online Teaching Platforms for Teachers
ApowerPDF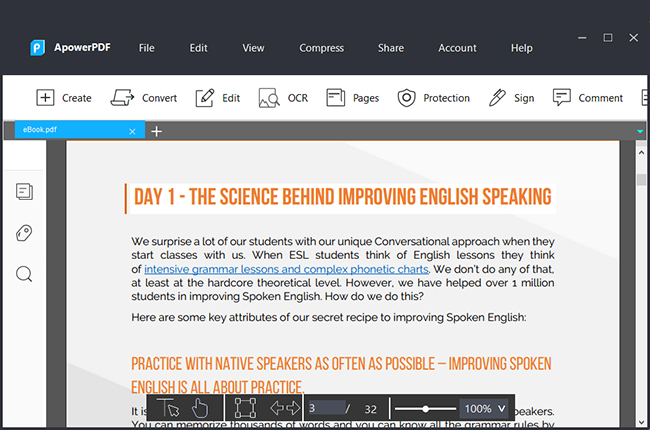 Since most educators use PDF in online classes as their handouts, it is important that you have a reliable PDF reader and editor tool. That being said,
ApowerPDF
is one of the best
online teaching tools
that can view or edit PDF files smoothly. You can add texts, images, links, security, and more on an existing PDF file. You can also remove or add a watermark, merge and split documents, add signature, etc. With this tool, you can easily tweak your PDF files as much as you like.
Quizziz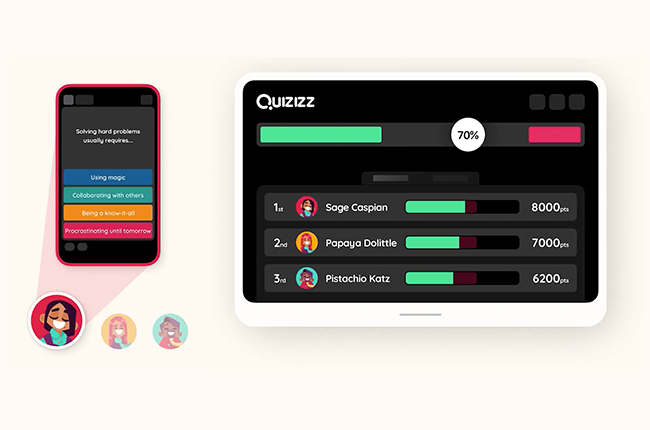 The next
online teaching tools for teachers free
on our list is
Quizziz
. It is a platform that allows educators to make interactive lessons and quizzes for students to answer. This tool is accessible on devices such as Windows, Mac, Android, and iOS phones. You can choose your preferred subjects like Mathematics, Social Studies, Science, Language arts, and more.
Bamboozle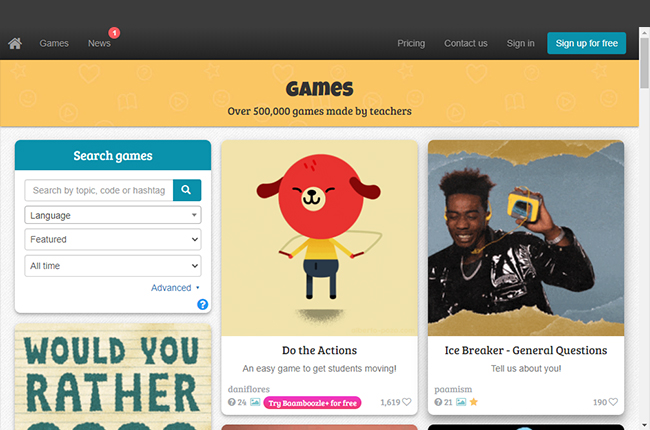 Bamboozle
is another
online teaching tool
that lets educators make the classes like playing games. It is one of the most effective online learning platforms because students can enjoy playing games while learning. Educators can create a specific game according to the subject.
Pear Deck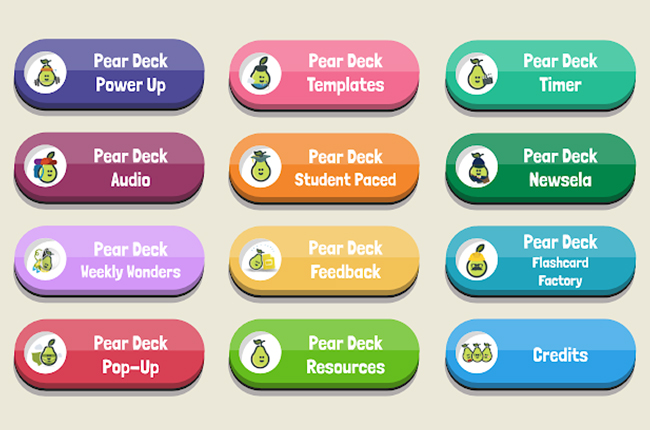 Another
distance learning tool for teachers
is the
Pear Deck
. It is a tool that lets you create engaging content right from Google slides. You can add custom questions and audio to any type of slides you prefer. You can also invite other educators to share your dashboard with them.
GitMind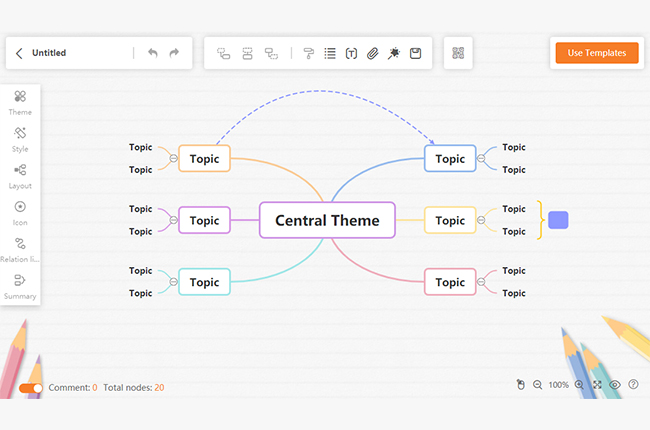 GitMind
is one of the most popular mind mapping tools that is available on PC and mobile phones. It has lots of themes and galleries that you can use to create maps like concepts, organizational charts, Ishikawa diagrams, and more. You can also import or export mind maps to PDF, images, and to different formats.
Educlipper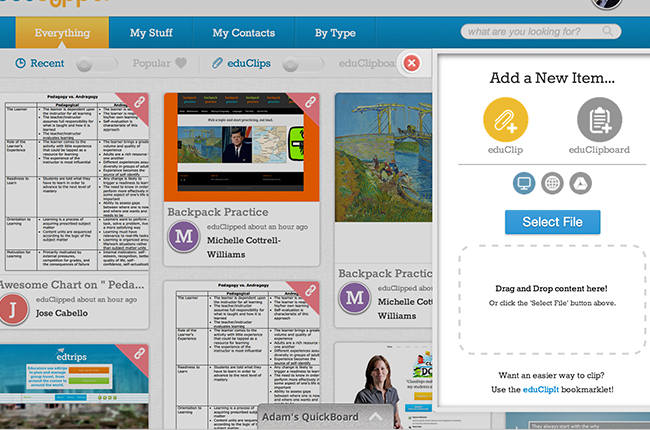 Educlipper
is a
math tool online
and other subjects that has a lot of learning styles. You can collaborate on topics like game-based learning, project-based education, global goals, and more. Aside from that, Educlipper lets you connect with other learners that have vast resources when it comes to learning.
Edmodo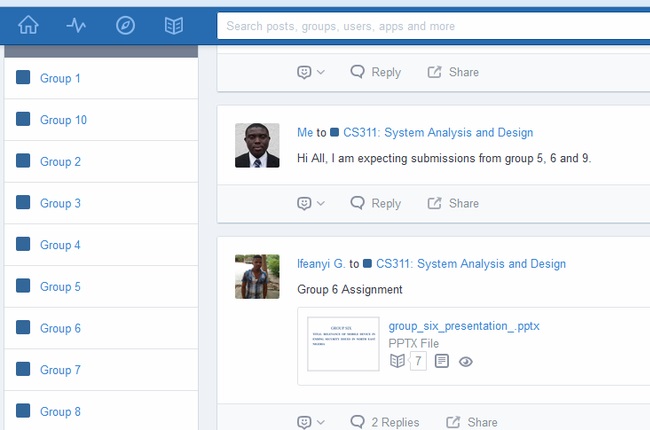 The last
distance learning tools for teachers
that we have on our list is
Edmodo
. This tool allows you to manage your classroom and engage with your students easily. You can send messages, share class tools, and create accessible online learning anywhere. Also, parents can have an update when a teacher gives homeworks to their students.
Conclusion:
Above are the online teaching platforms for teachers and educators that they can use easily. All of these tools can surely help teach students while staying at their home. Another thing is you can refer to ApowerPDF in case you need to distribute handouts and lectures online at ease. No need to go out or do house-to-house visits when you need to give them the materials they need for online class.