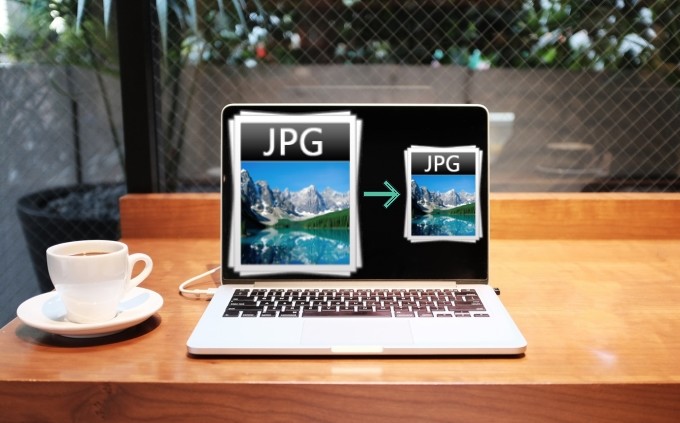 JPEG or JPG is one of the most popular formats for photo, commonly used by digital devices. These photos are often shared by your friends through email or on social media platforms. In some cases, due to a file size restriction, some images that have a large file size can't be sent or shared. So, in order to do so, they need to be compressed to reduce their size. Have you ever gotten into trouble when you need to share or send your photos? Let's find out our recommended tools which you can use to make JPEG smaller for you.
Three recommended services to make JPG smaller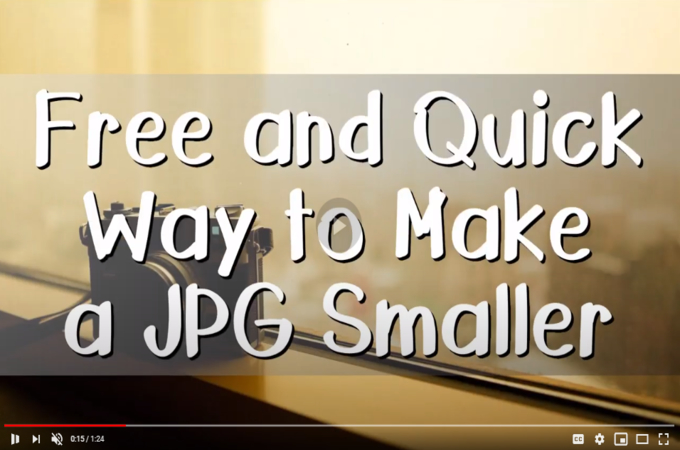 Online Image Compressor
The first method to compress your image is by using the Online Image Compressor. This program lets you compress different kinds of image formats, like JPEG, JPG, TIFF, GIF, BMP, PNG and so on. Users are not required to download any software on their device. Moreover, this tool can do a batch conversion of image files, with no limit to the number and size of the pictures. Files uploaded to the program will automatically be deleted after compression. Users will not experience any trouble using this tool, as it can make a JPG smaller in just a few clicks. To utilize this program, follow the steps below:
Head to your computer's browser and visit the official website of the tool.
Next, hit the "+" icon to upload the images you wish to compress.
Once uploaded, choose one among the three compression types: size, normal and quality.
After that, hit the "Compress" button and wait for the process to complete.
Lastly, save the file on your device by clicking "Download All".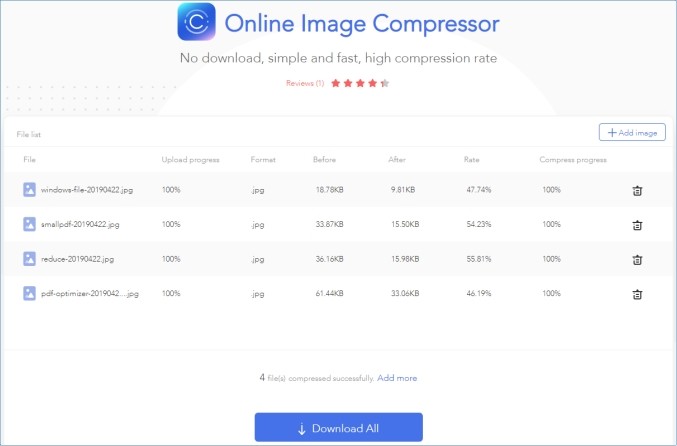 Compress JPEG
Compress JPEG is another online tool that can help you to make JPG size smaller. It has a drag-and-drop function for convenient usage. It enables you to upload up to 20 images from your device. Output files can be downloaded separately or grouped in a .zip file. Furthermore, it supports different languages, such as Spanish, Portuguese, French, Italian and many more. Follow the guide below regarding how the program works:
Open your favorite browser and visit the main website of the program.
Then, hit the "UPLOAD FILES" button. Select the JPGs you want to compress.
Once the files are uploaded, it will begin to compress them. Wait until this is done.
If you want to download the compressed JPGs one by one, click the "Download" button displayed on the file. Alternatively, you can click the "Download All" button to download all the compressed files at once.

TinyJPG
Last on the list is TinyJPG. This is a program which can make JPEG smaller by up to 70%. It claims that the compressed file preserves almost the same quality as the original image. You may test this claim yourself. Users can upload up to 20 images, with a maximum of 5MB each. The processed file can be saved either on your device or Dropbox. To learn more about how this tool operates, see the-step by-step procedure below:
Open your browser and visit the main website of the program.
From there, drop an image file to upload to the program. Or simply click the box and select the files from your hard drive.
Once the files are uploaded, it will automatically start compressing them.
When it's done, click "Download all" to save the compressed files on your device.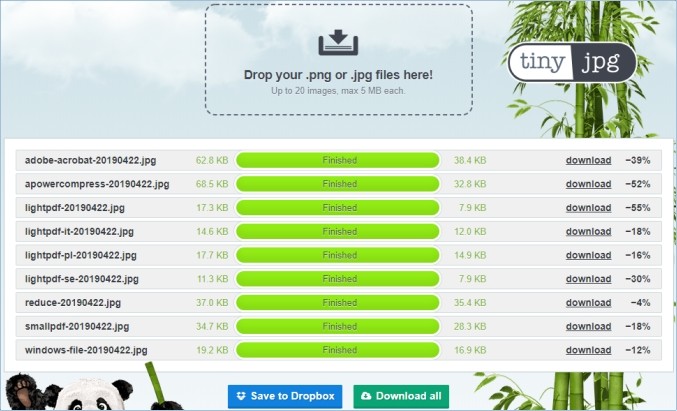 Conclusion
All three programs listed above can easily and quickly make JPG smaller online. These tools only require a browser and an internet connection. You can try each of them, since they have different features. If you look at the tools closely, you'll notice that Online Image Compressor has the best interface compared to others. It also has no limits on the number of files, nor a maximum file size. If you have used some other great image compressors, do not hesitate to drop a comment below. Your kind suggestions will be highly appreciated!