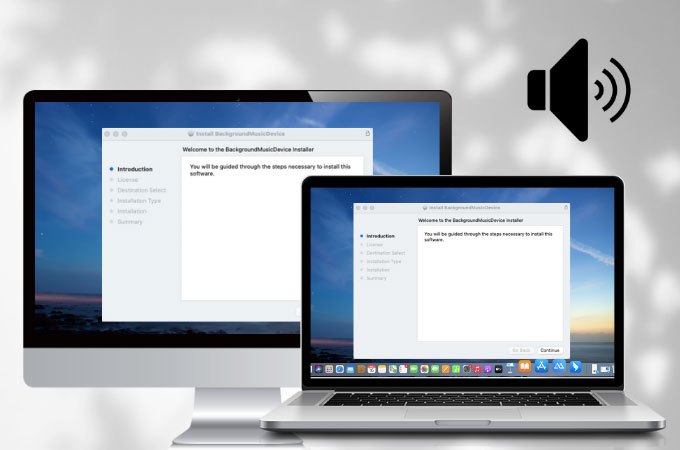 In case that you may face the issue of failing to install Apowersoft virtual audio cable when using ApowerMirror (Mac version), here we post some solutions to solve this problem.
For macOS 10.15 and later
Apple has a new security mechanism in macOS 10.15 and later systems which will automatically prevent users from installing software that is not downloaded from the App Store unless the user manually changes to "Allow" in "System Preferences". You will see the error message "The virtual audio cable was not detected when casting sound, do you want to install it now?"
Click "Install now" and follow the steps to install.
If the installer does not pop up, or if the installation fails, it is likely that the process has been blocked, so you cannot cast the sound.

Please refer to the guide below to install the virtual audio cable:

Click the "System Preferences" icon in the Dock or choose Apple menu > "System Preferences".
Click "Security & Privacy" and then you will see the alert message "System software from developer "Apowersoft Limited" was blocked.

Then click on the "Allow" button next to the alert message.
Note: If you can't click on the "Allow" button, you need to unlock the pane. Simply click on lock icon located at the bottom of the pane, then enter your admin password.
Finally, please restart ApowerMirror and cast your screen again. Click the sound button or enable the sound from settings to test. Or you can manually install it by following the steps below.
Install virtual audio cable manually
Download and install virtual audio cable "BackgroundMusicDevice".
Click "Continue".

Choose the language > "Continue".

Click "Agree".

Then click "Install".

Enter the password of your Mac and click "Install Software".

After the installation is successful, click "Close" and restart the app to start mirroring.
Tips:
Check to make sure your audio input and output devices are available on your Mac.
Do not change the input/output device during recording, otherwise the sound will not be cast.
If you have changed the audio device after launching ApowerMirror on Mac, it is recommended to restart the program to cast the sound.
Uninstall virtual audio cable manually
Find the file: /Library/Audio/Plug-Ins/HAL.

Move Background Music Device.driver to trash.

Finally, restart your Mac.
If none of the above methods work, please click submit ticket to contact us.