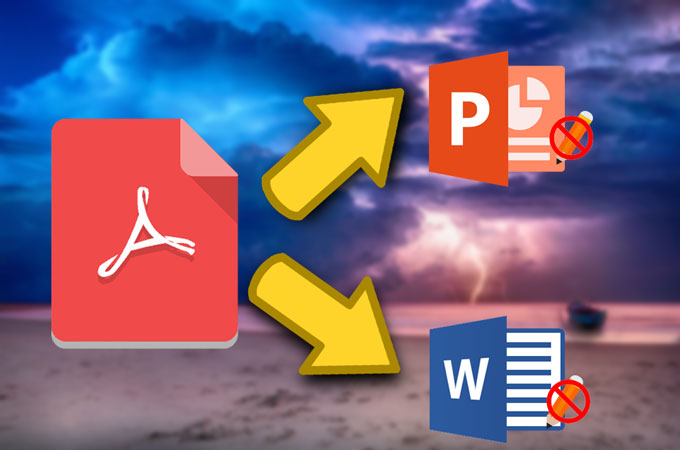 Q1: I want to modify the content of a PDF, so I convert it to Word, but after the conversion, the Word document contains images, rather than text, and I cannot edit it. What should I do?
Q2: I need to convert PDF to PPT, so I can do the presentation in the meeting, Now, I need to modify the PPT. But when I opened the converted PPT, the slides cannot be edited. Did I do something wrong?
If you also encounter the same issues that you are unable to edit converted Word/PPT from PDF, then, you can scroll down to learn the reason and find a feasible solution.
Reason Why Converted Word/PPT from PDF Can Not be Edited
Reason
Actually, there are two types of PDF files, generated from different methods, which have different output effects when converting to Word or PPT. Here we will explain how these two types of PDF are generated.
Editable PDF: This kind of PDF is generated by adding text on a blank PDF file with a PDF editor or converted from Office formats, such as Word, PPT, etc. In this case, when such file is converted to PDF, the output Word or PPT document can be edited.
Scanned PDF or PDF created from images: There are some other PDFs that are generated by scanning, converting from images, or inserting images to a PDF with a PDF editor. And this kind of PDF file can also be converted to Word/PPT successfully, but the contents are still in image format, and cannot be modified.
If your processed Word or PPT cannot be edited, it means you may be working with the second type of PDF. And then, you need to check out the solution below.
Solution
If you cannot edit a converted Word/PPT, you can try OCR program to extract the text from PDF or convert them to Word or PPT.
What's more, inside Apowersoft PDF Converter, we have the OCR function. So you can extract the text from images as well as PDF documents. If you want to OCR a PDF and get Word or PPT format, the program also offers an entry to another excellent online OCR tool.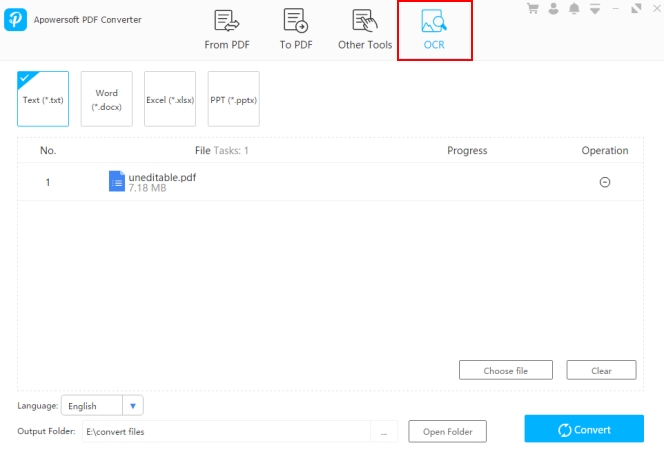 If you have any trouble using Apowersoft PDF Converter, you can leave a message below or send an email to support@apowersoft.com.