Ask
I bought your Apowersoft Screen Recorder Pro. I am trying to trim a section of video with Apowersoft Video Editor. After adding a trim marker and selecting the start and stop time, choosing a preference (I tried both delete and keep the selected section), I hit the "OK" button, but the edit never takes. I still have the full video. Can you please help me resolve this issue?
Answer
How to Trim a Video?
The screen or audio activity you recorded with Apowersoft Screen Recorder Pro seems to be far from your satisfactory. Some unwanted parts are involved in and you want to cut them out of the whole video. You can forward to "Edit" button on the lower right corner to invoke the Video Editor to trim video clips. Wait for a short while, the ready-to-use video editor will open your file automatically after the plugin is well installed. The interface looks like as follows.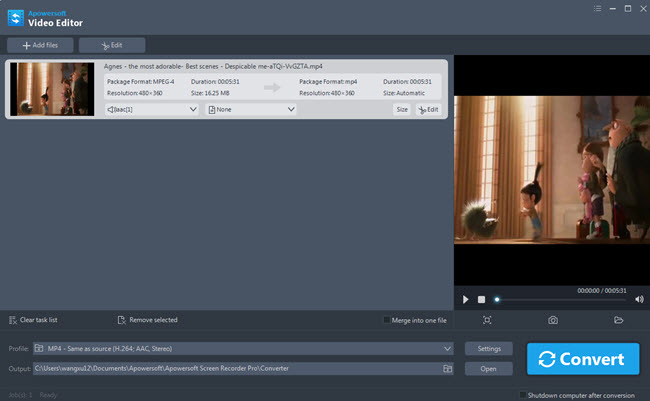 i
Click "Edit" button on the interface, you'll be directed to the Edit window in which you can trim, crop, adjust effect, add watermark and subtitle, etc.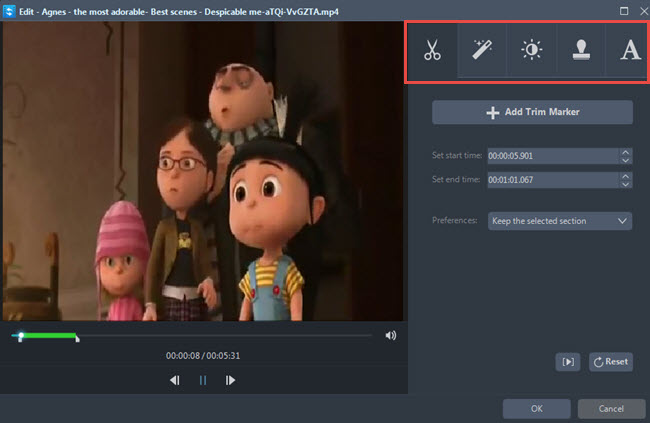 ii
Under "Trim" tab, press "Add Trim Marker" and you'll see a pair of sliders are added to the time line. Drag the sliders left or right to determine the section you want to trim.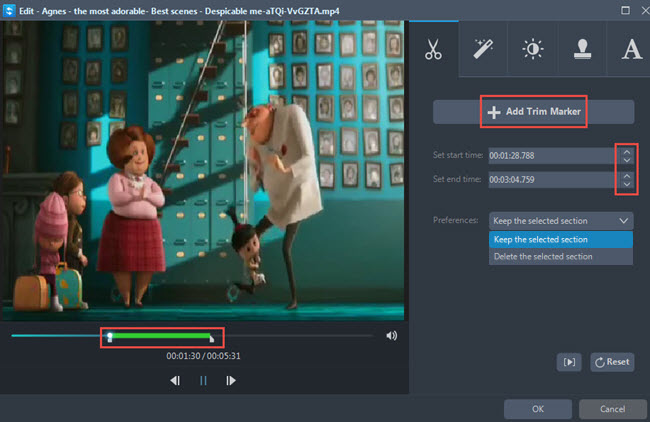 iii
Drop down "Preference", select to keep or delete the part you trimmed just now.
iv
Click "Preview" to check the video is the one that you want to get after it's being converted. Click "Reset" to resume.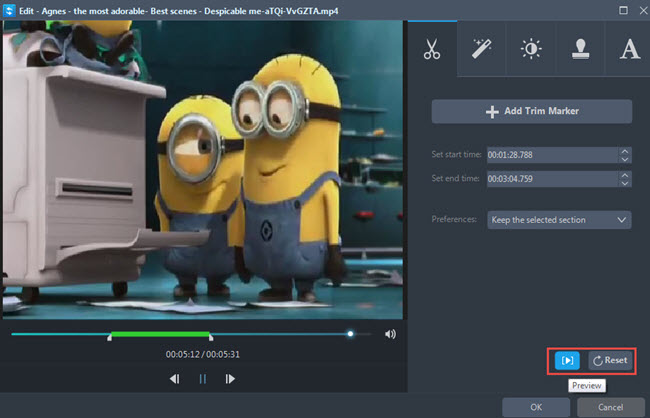 v
Hit "OK", you'll return to the main interface again. Drop down "Profile" to choose a proper format for the output from the listing and finally press "Convert".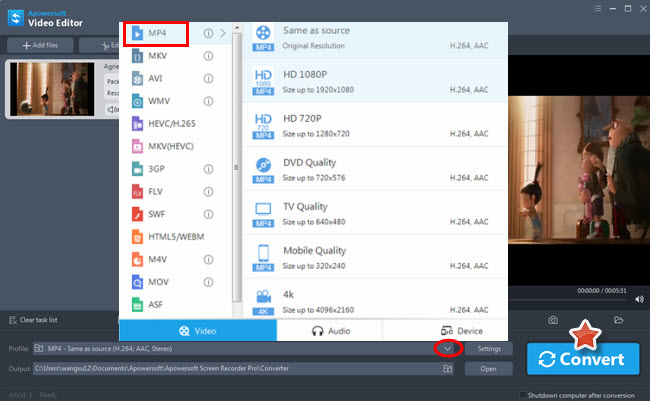 Tips:
You can as well set the start and end point precisely by clicking the up and down arrow on the right end of "Set start time" and "Set end time" bar.
The default format setting for output file is "MP4 – Same as source". You're suggested to choose the most appropriate format for the file if you'll share your self-recorded to multiple platforms.