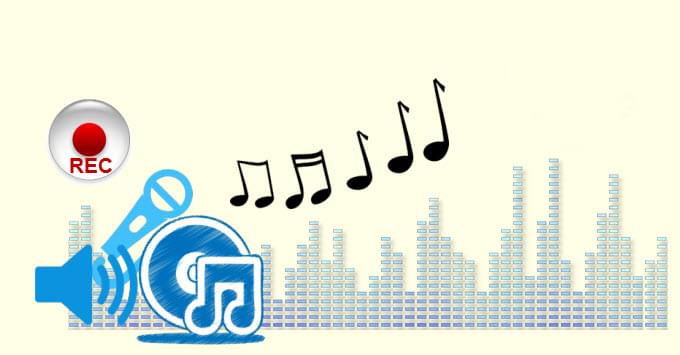 With their convenient and fast needed advantages, online audio recorders are extremely popular right now. It is convenient to use them anytime as long as you have a stable internet connection. Apowersoft Free Online Audio Recorder is one of the best online audio recording applications. Just like other web-based tools, it can record any sound coming from your PC no matter it is system sound or sound coming from external sources such as the microphone. Besides, it is compatible with both Mac and Windows PC and major browsers are supported like Firefox, Chrome, Opera, Safari, etc. Aside from that, it is 100% free with no time or file size restrictions. Proceed to see how to use this free online audio recorder.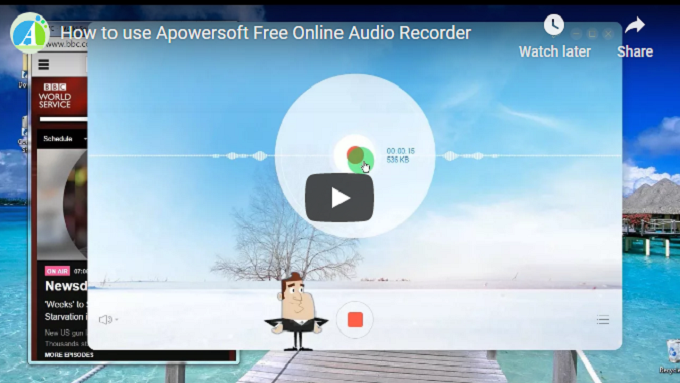 How to Use Apowersoft Free Online Audio Recorder
Launch the application
Simply go to the recorder's web page, launch the application by clicking the "Start Recording" button. If it is your first time to use this Free Online Audio Recorder, it will download and install a launcher onto your PC automatically. This is safe and can be done in few seconds. After that, you can start to use this application.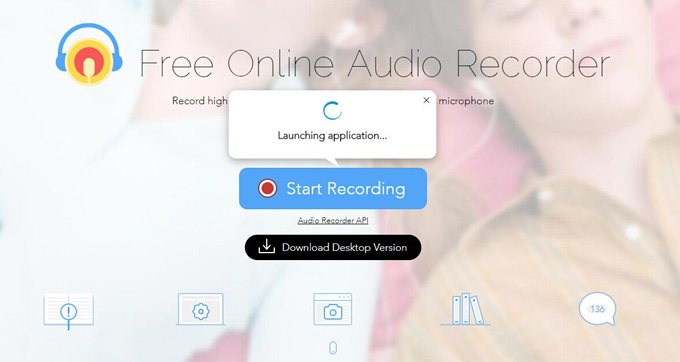 Select the audio source
After you enter the application, you can choose the right audio source according to your needs by clicking the sound button on the bottom left of the interface. "System sound" is for recording MP3s from streaming websites, live radio broadcasts, in-game sounds, etc. "Microphone" allows to record voice like narrations, audio instructions. "Both System Sound and Microphone" supports to record voice meetings, audio chats and others. Afterwards, the recorder will show up.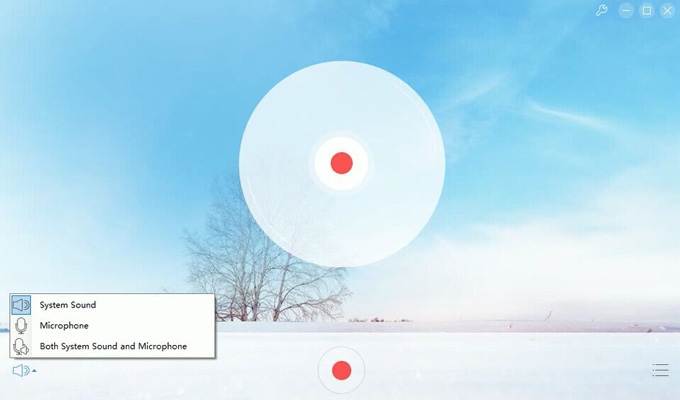 Start recording audio
Play the audio that needs to be recorded, or speak through your mic. When everything is ready, click the "Start" button to begin the audio recording. You can pause or resume the progress at any time when needed or hit "Stop" icon once the recording ends.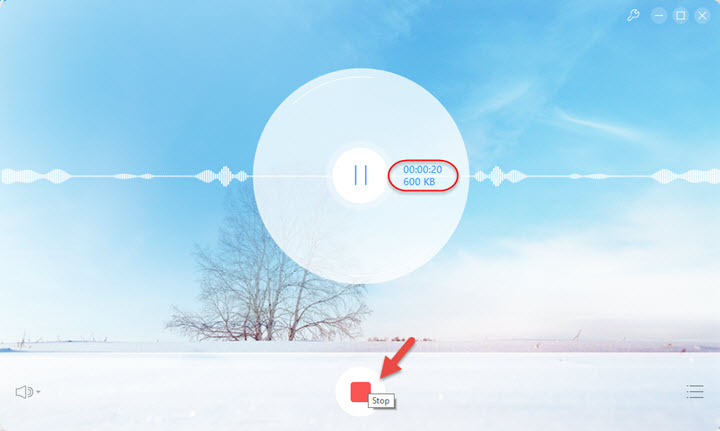 Play the recorded audio file
The audio recorder has a built-in library that lists all the recorded files. To play the recorded file, you need to enter the "Recording list" in the bottom right corner of the interface. Select the file and play it with inlaid music player. You can also hit "Open Folder" to check its location on your PC.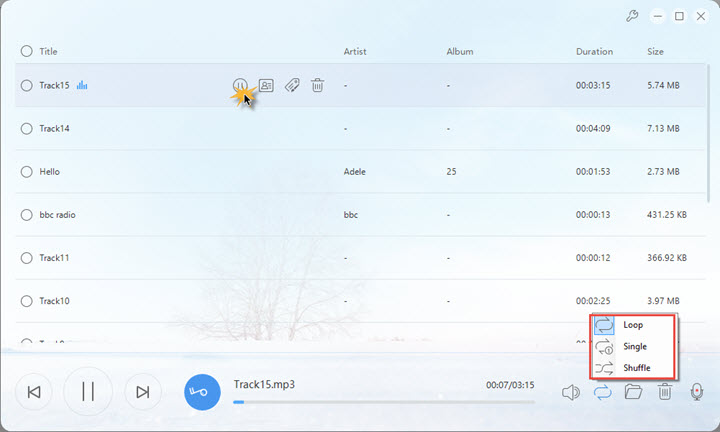 Add music information
If you want to edit the ID3 tag of the file, select it in the library and check the "Edit ID3" option. In the pop-up window, you can add the song title, artist cover, year, album, etc.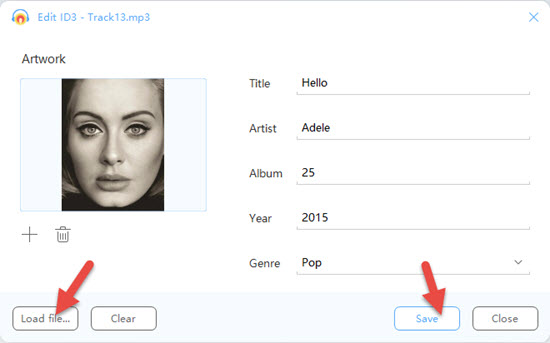 Manage the recorded file
In the music list of the audio recorder, you can easily manage files expediently. You can rename files and delete unwanted files in batch from hard drive without hassle.
Compared to similar tools, Apowersoft Free Online Audio Recorder is more powerful since it comes with additional useful functions apart from the basic recording feature. It is a fast, stable and high quality audio recorder.
Conclusion
Indeed, there is only a handful of the online audio recorder that works as advertised. Apowersoft Free Online Audio Recorder is one of them since it outputs high-quality audio, and won't ask you to register or subscribe any service before utilizing it.
If you wish to get a more comprehensive audio recorder that lets you create scheduled tasks, search HQ songs, convert and download music, etc, you may upgrade to the pro version for enjoying the full benefits.