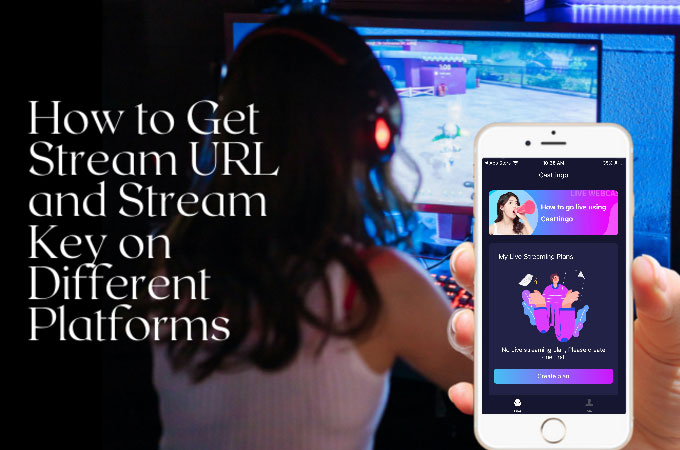 If you're planning to start streaming, you should familiarize yourself with Stream Key. A Stream Key is an alphanumeric code that most platforms use to identify your incoming stream. Always remember that this code should be kept private. Never give your Stream Key and Stream URL to another person because they might use it to stream and use your account. Each of your social media accounts has a unique Stream Key, if you don't know to get Stream Key, continue reading below to discover where you can find your Stream Key and Stream URL.
How to Get Stream URL and Stream Key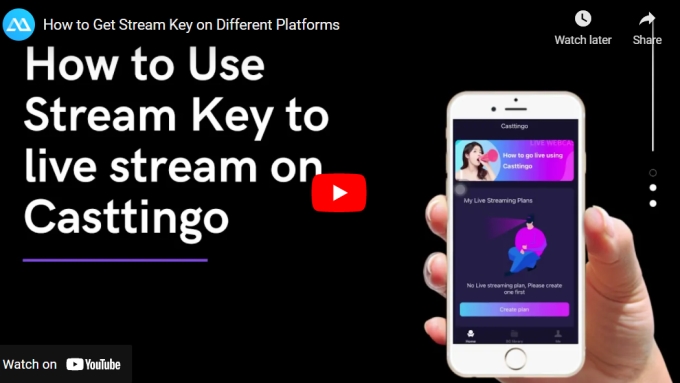 Twitch
In Twitch, you can get the Stream Key by going to the dashboard. Once you're logged in, tap your username and select Dashboard from the menu. Next, go to Settings and click the Stream Key to reveal your Stream Key which you'll use for streaming.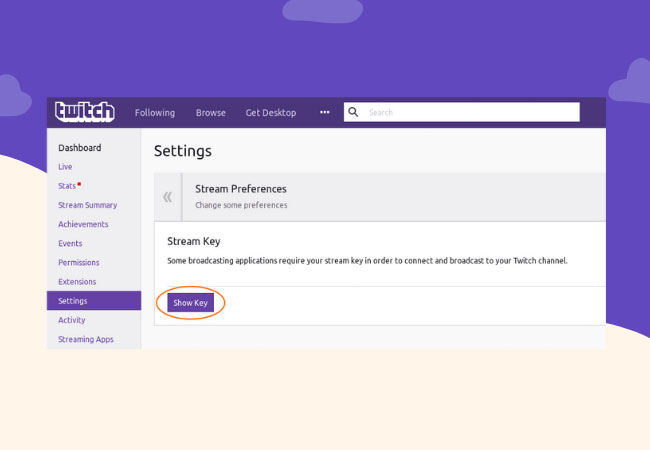 YouTube
For YouTube, one way you can copy the Stream Key is by hitting the Go Live icon. After a few seconds, a new notification will pop up, choose Right Now by clicking the START button. Then, give the Streaming software a "GO". Just wait for a few minutes and your Stream Key will appear.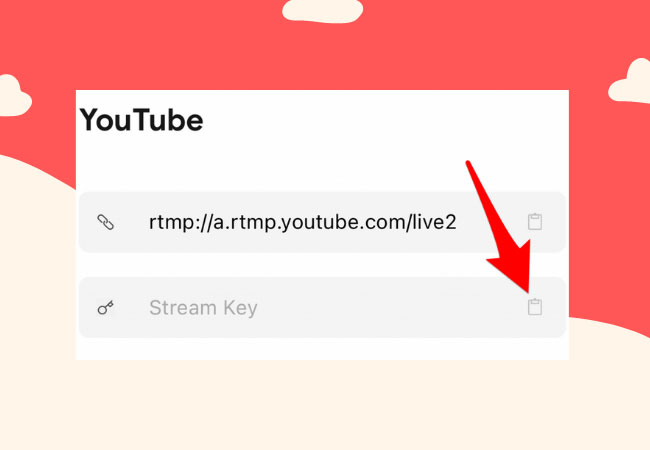 Facebook
In Facebook, there are several ways to get the Stream Keycode. One way you can try is by clicking Create and choose Live Video. A new window will appear and select Use Stream Key. Then, your code will appear below together with the server URL.
TikTok
Getting the Stream Keycode on TikTok is much simpler. All you need to do is tap the Go Live button. Once a new window pops out, fill in the needed information such as the Title and Topic of your video and press Save. Wait for a few seconds and your Stream Key will appear on your screen.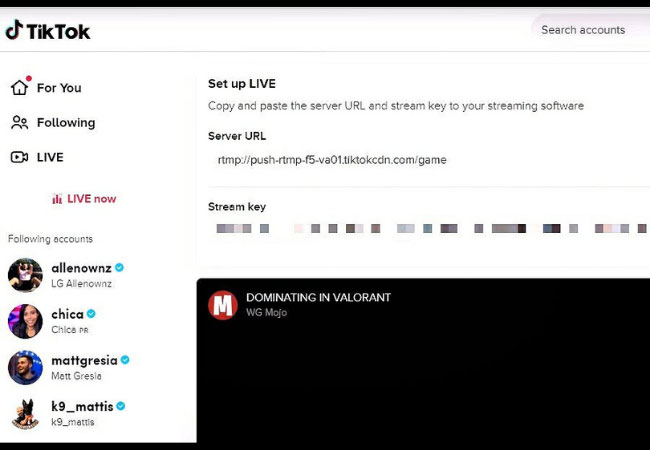 How to Use Stream Key to live stream on Casttingo
Casttingo is by far the best streaming software for mobile phones. After copying the Stream Key, go to Casttingo. Set up the background for your video and click Next. From Next, under the Live mode, choose Streaming mode and paste the Stream URL and Stream Key under their respective sections. Just wait for a few seconds and you're all set.