How to Use iOS Apowersoft Background Eraser App
I. Introduction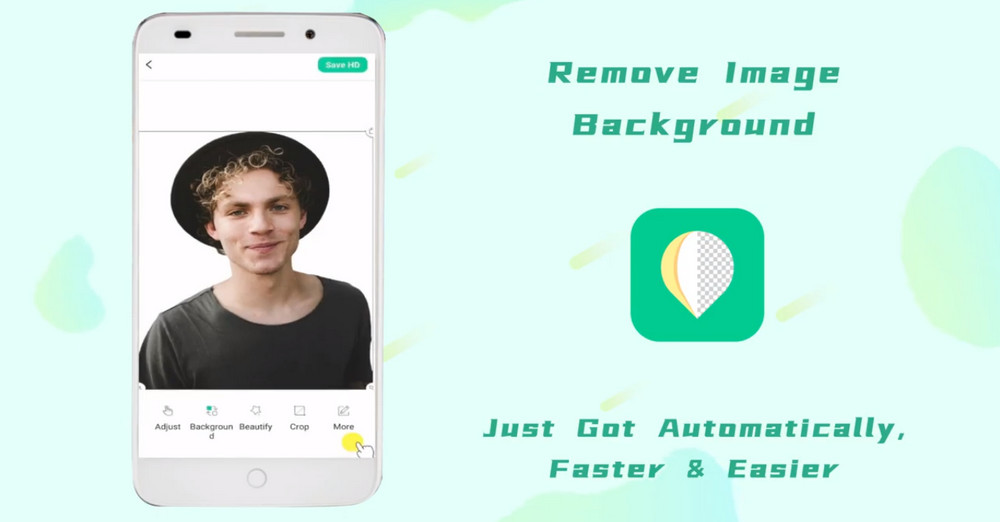 Apowersoft Background Eraser is a simple and easy-to-use photo background editor app. It uses AI technology to automatically remove unwanted background and give you a precise cut-out of the subject in just one tap. It is versatile in almost all kinds of real-world photos and graphics that include persons, products, animals, cars, homes, trees, text, logos, icons, stamps, and many others.
II. Log in
There are two recommended ways to login :
– Quick Login (For first time user)
1. Tap "My" > "Login".
2. You will be directed to the "Quick Login" interface. Then enter your phone or email to get a verification code.
3. After receive the verification code, tap the "Login" button.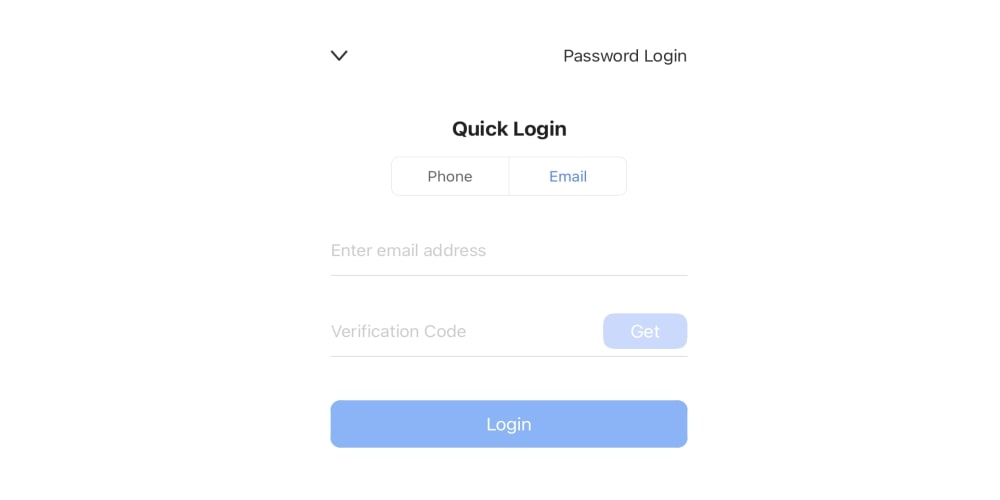 – Password Login
1. Tap "My" > "Login" > "Password Login".
2. Log in the app with your phone or email.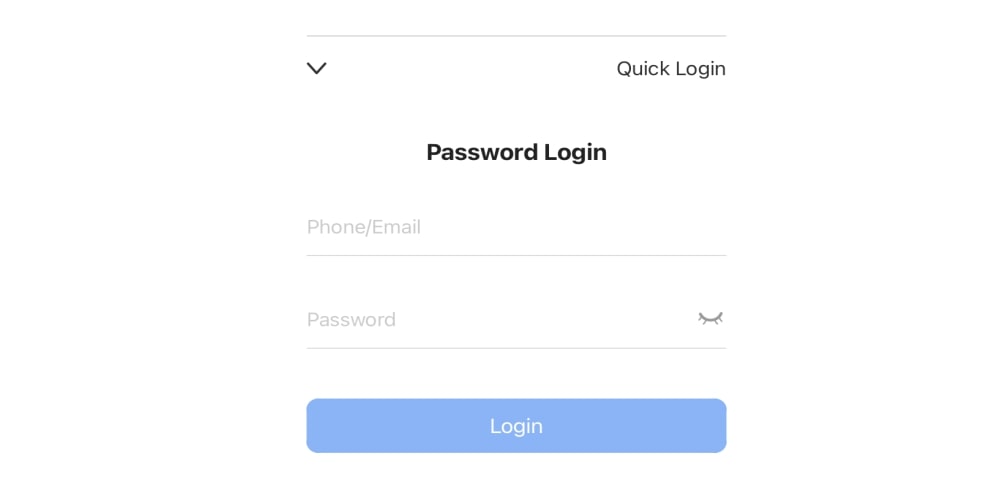 Note:
After the quick login, you can have your password by going to official site.
1. From the main page, insert your email/phone and tap "Get" to receive a verification code.
2. Insert the code into the input field and hit the "Login" button.
3. After successfully login into the official site, click the account icon on the upper right corner, and click "My Account".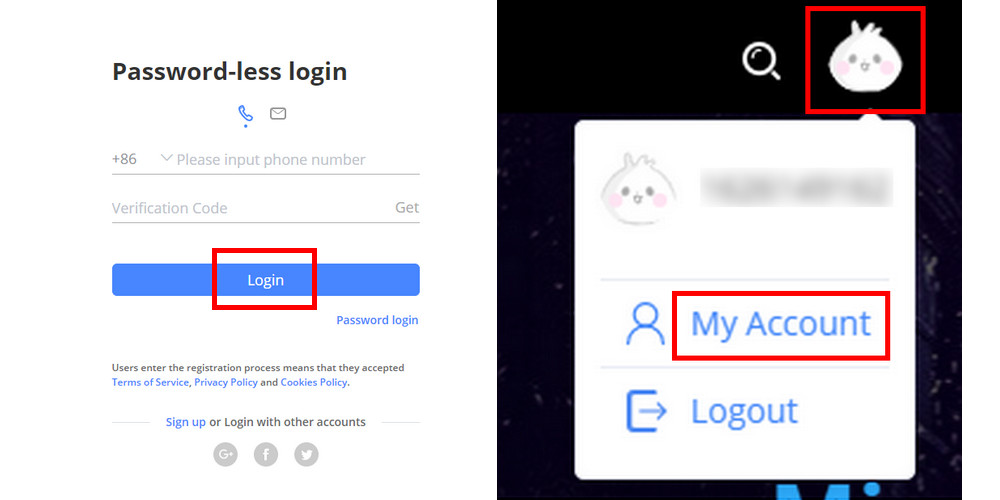 4. Next, click "Change password" tab and get a verification code.
5. Lastly, insert your password and click the "Save" button.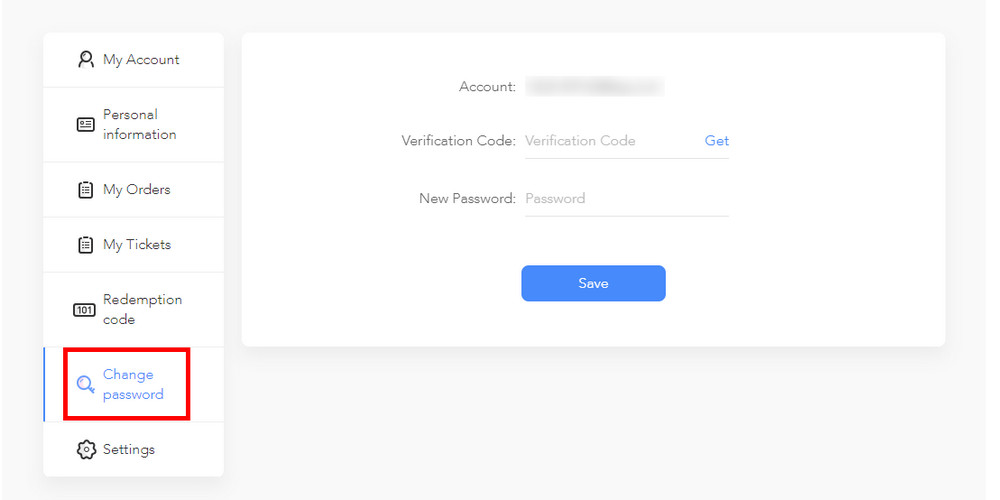 III. Remove Portrait Background
1. Tap the "Recognize Person" tab. This is only available for removing portrait background.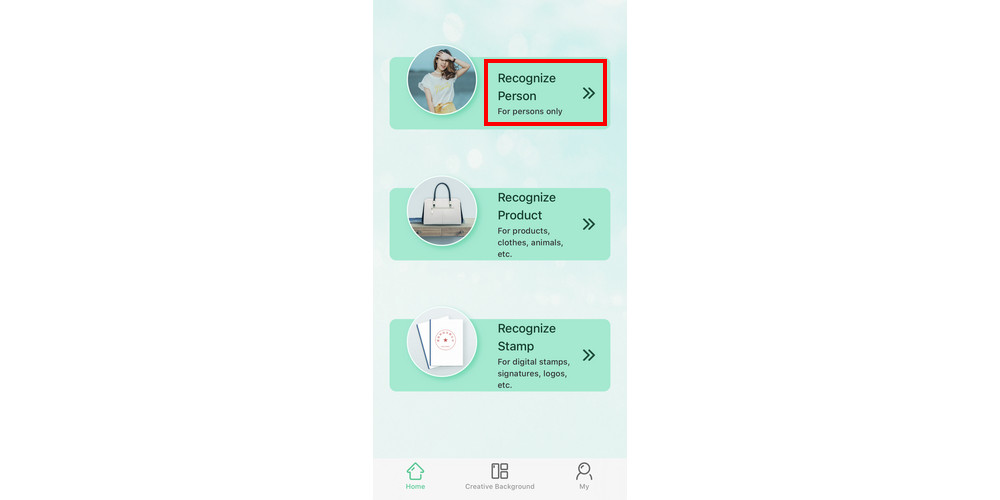 2. Upload a photo from your phone library.
3. In an instant you will have a transparent background automatically.
4. If you are not satisfied with the auto-removal result, you can edit details in manual feature.
5. Hit the "Save HD" button once you are done.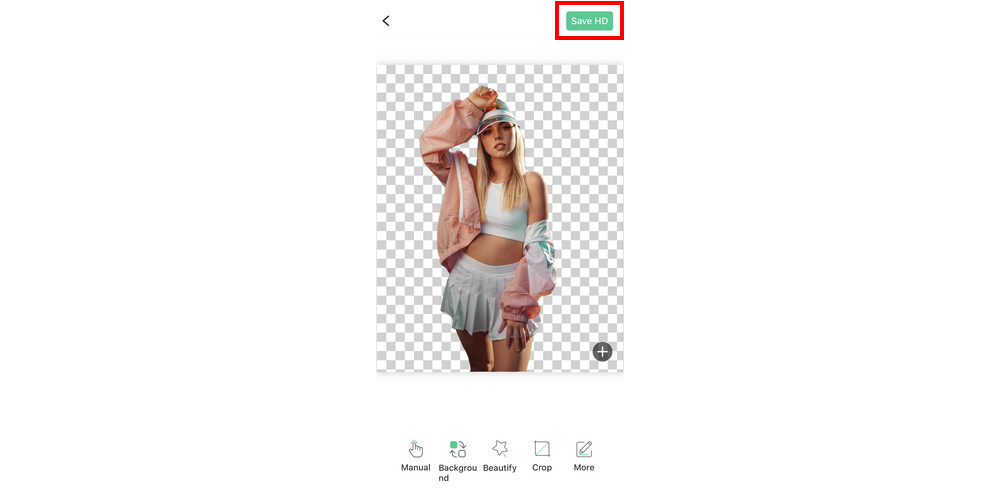 IV. Remove Product Background
1. Select the second tab which can recognize the product.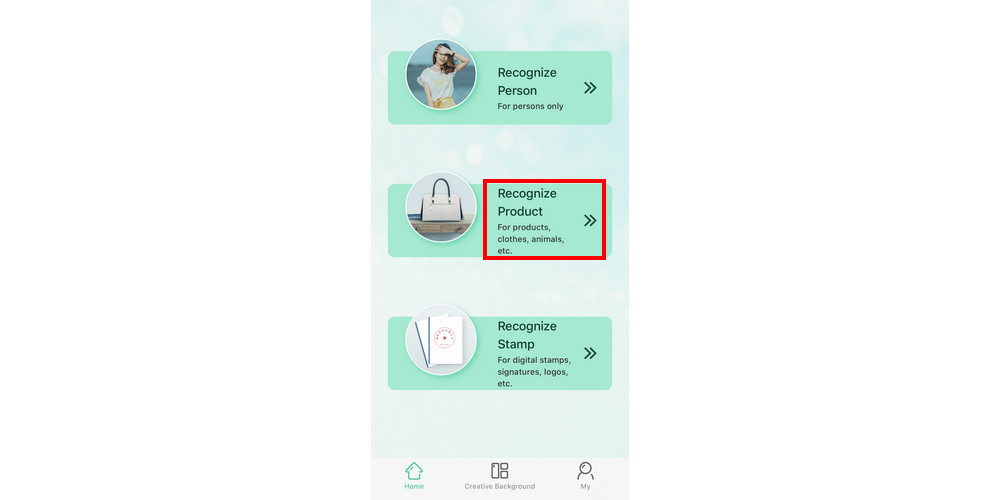 2. Import a picture and the background will be removed automatically.
3. Once satisfied with the cut-out, tap the "Save HD" button.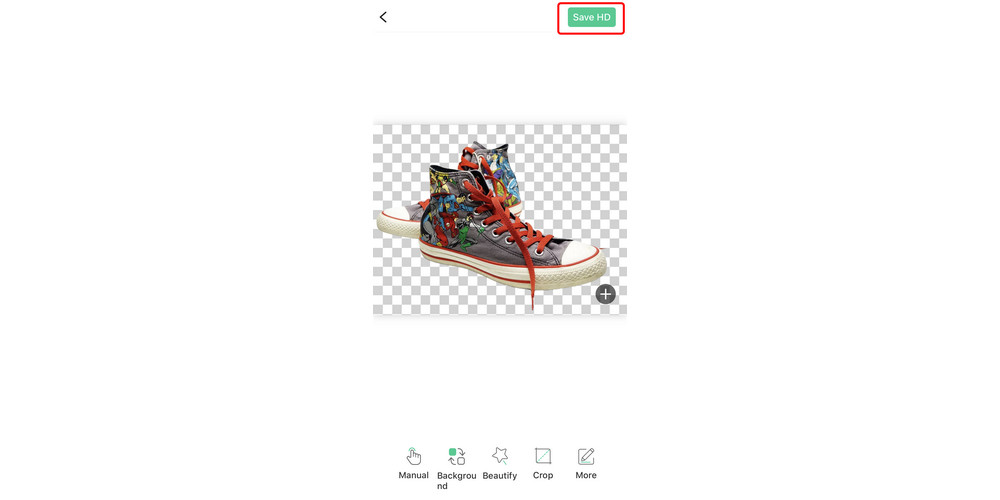 V. Remove Stamp Background
1. Choose "Recognize Stamp" for digital stamps, signatures, logos, etc.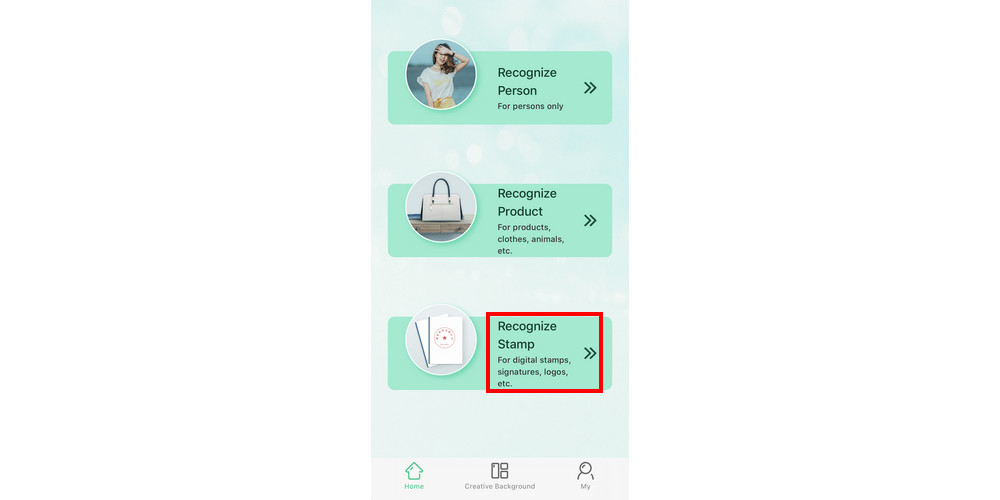 2. Upload a photo from your library.
3. Wait a sec, then you'll get a transparent result.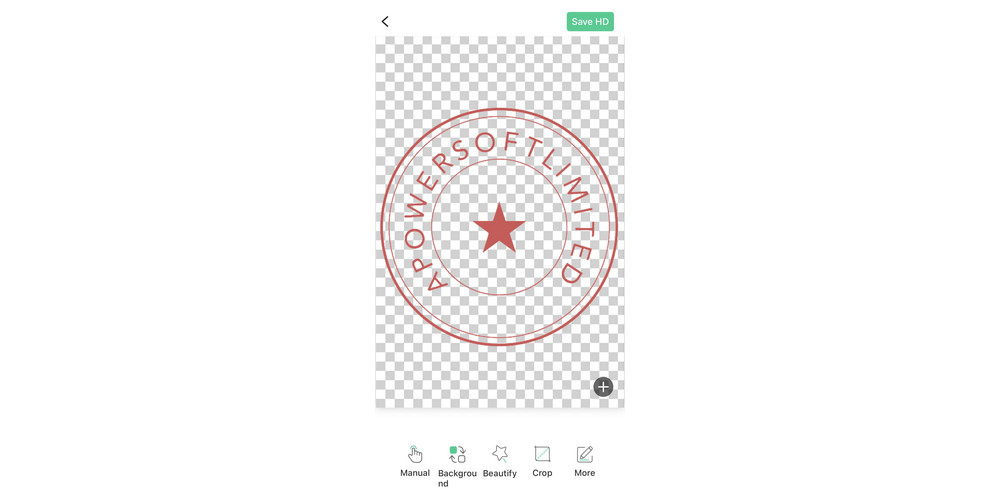 VI. Remove Background in Bulk
1. Open the app and choose among the three recognitions (person, product, logo) depending on your file type.
2. Tap the "Bulk Upload" to select multiple photos you need to edit.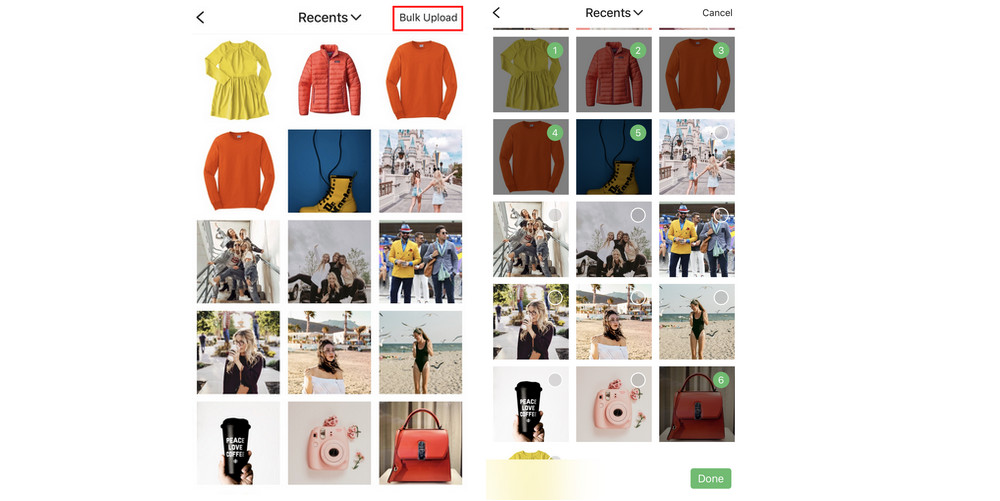 3. Once imported, you'll see each photo will be removed precisely.
4. Then tap the "Save All" to save your photos in your device.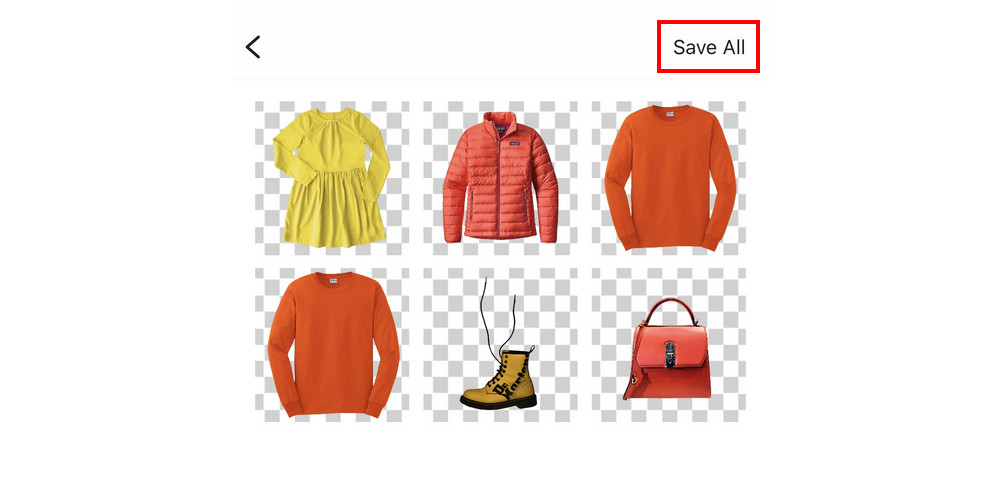 Note:
Import photos with the same file type up to 9 images.
VII. Manually Remove Background
1. After the auto-removal, tap the "Manual" icon for a more precise cutout.
2. Select the "-" icon to highlight the area that you want to remove.
3. Select the "+" icon to highlight the background you want to reserve.
4. For Magic brush tool, tap anywhere you want to remove. It can help you quickly remove an area.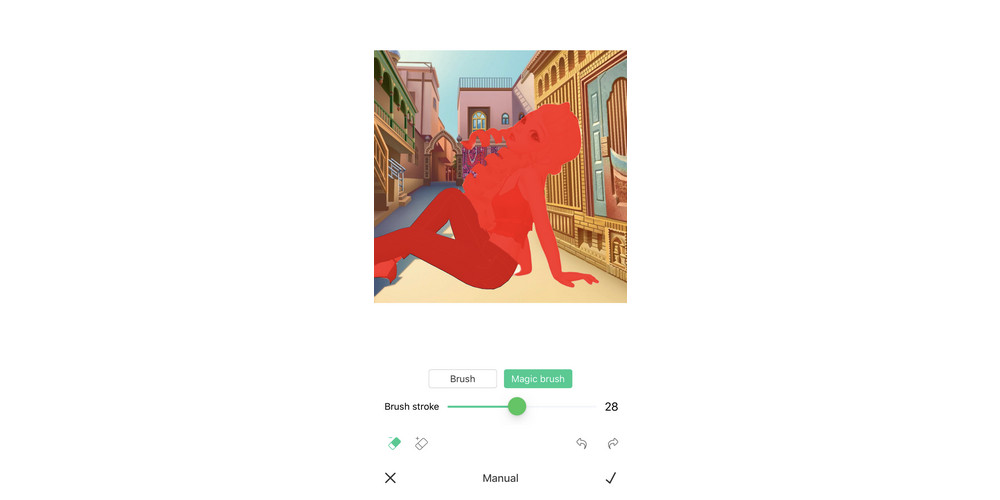 Note:
Drag the adjustment bar to adjust the brush size.
VIII. Change Photo Background
After auto-removal, it supports to change photo background.
1. Tap "Background", to be directed into the new interface where you can add new background.
2. Choose between the pre-set solid background colors and templates for your image.
3. Or you may upload one from your photo gallery as a background.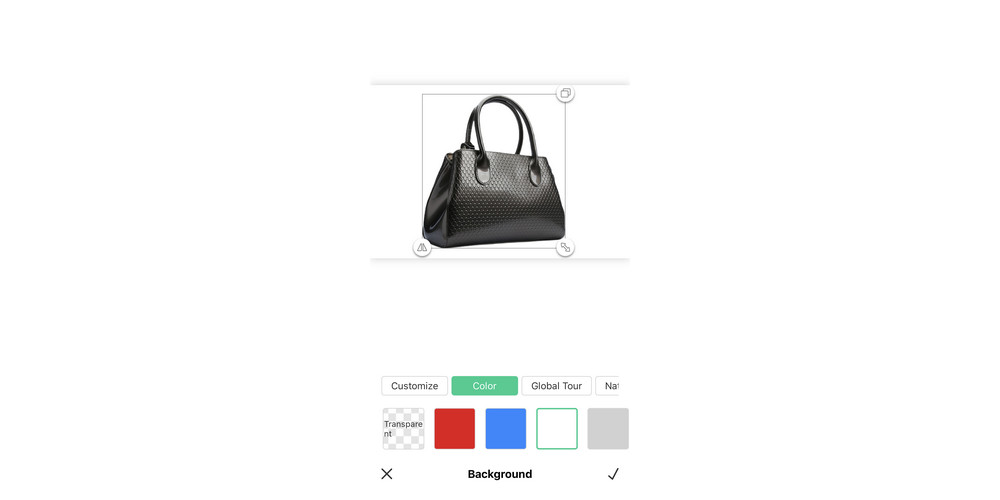 IX. Crop the Photo
Apowersoft Background Eraser offers pre-set aspect ratios for ID photos and eCommerce.
1. Tap the "Crop" icon, and select from ready-to-use aspect ratios or freely crop photo size.
Note :
For the customize feature, you can manually adjust the photo size that you want for your subject.
2. Once done editing, hit the check mark icon.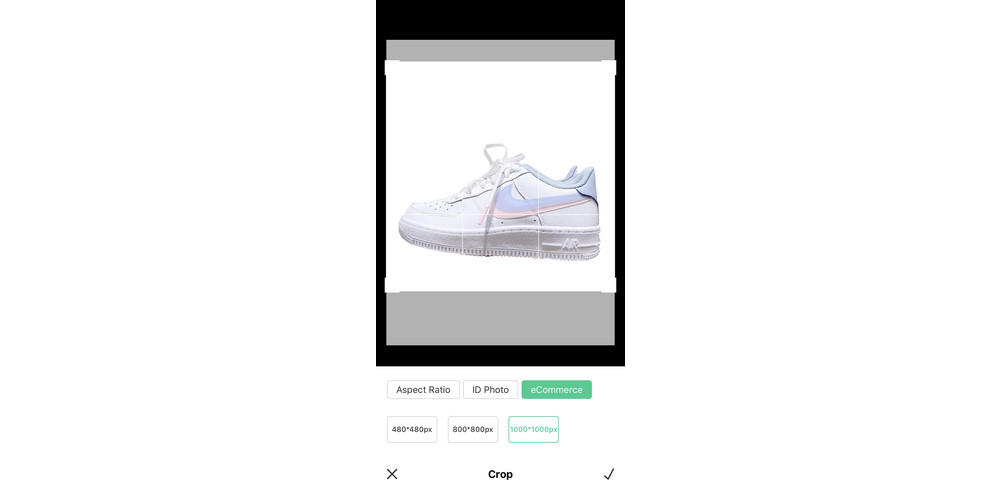 X. Beautify Photo
1. Tap "Beautify" icon after removing image background.
2. Adjust the brightness and saturation of the image dragging the pointer from left to right or vise versa.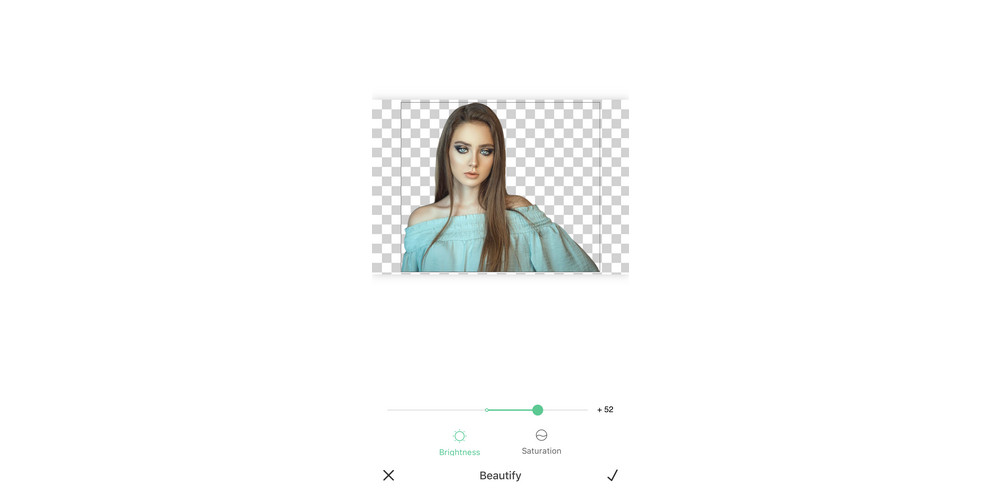 XI. Creative Background
Massive designed background templates are available.
1. Tap "Creative Background" on the main interface.
2. Select a theme that you like and pick the background that will suit your subject.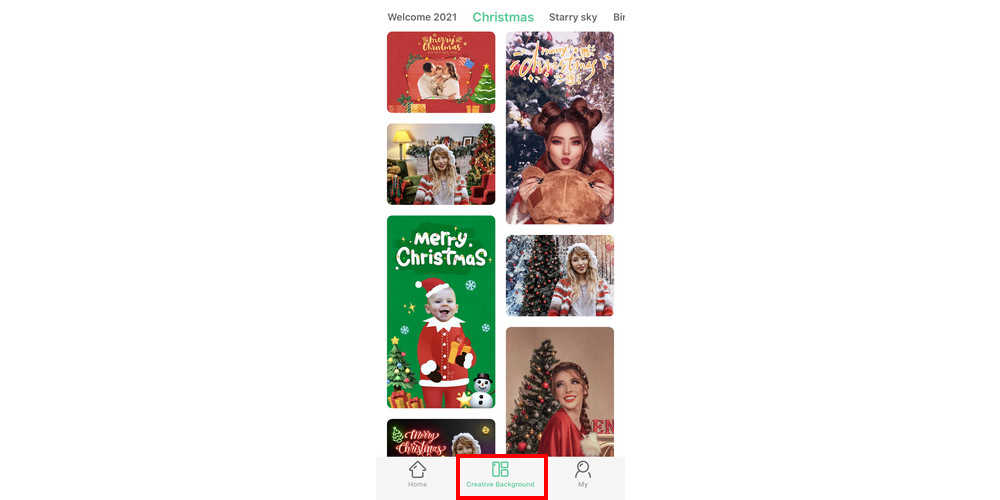 XII. Feedback
If you experience any problems during use or want to give us some suggestions, please send feedback to us. We'd love to hear your suggestion and will help you solve the problem in time.
1. Tap "My" > "Customer Service" > "Feedback".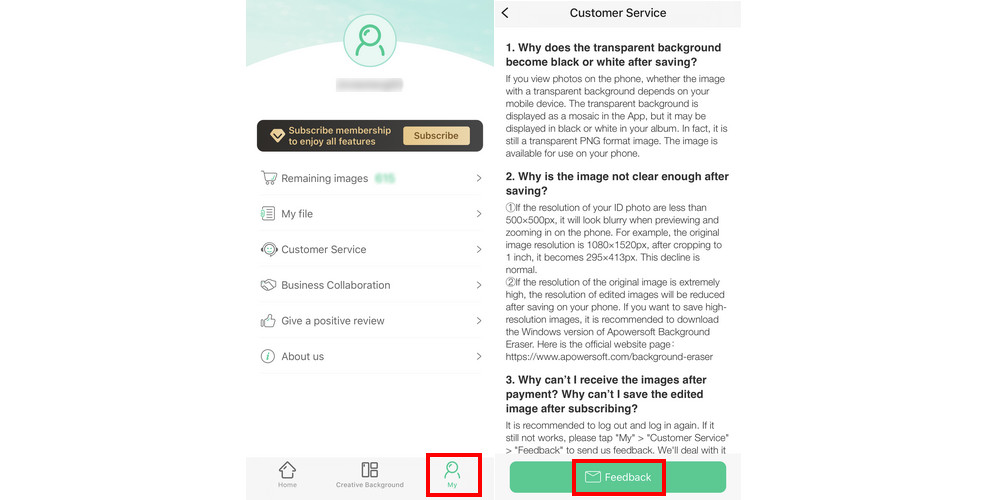 2. Write your feedback and add your email. After done,tap "Submit" button.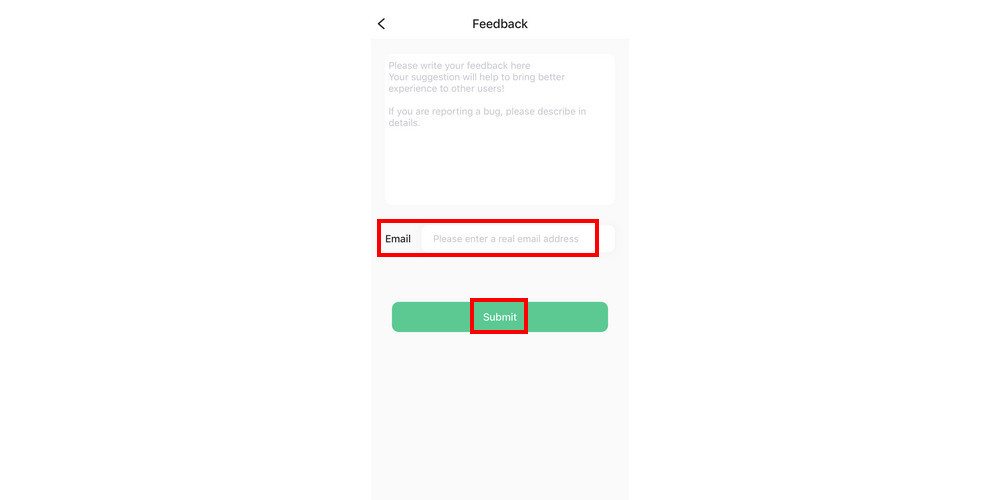 XIII. Technical Support
If you think the manual guide is not enough for you, and you want to contact our after-sale service, you can go to our Support Center or submit a ticket here. Our support will get back to you as soon as possible when they check your email.