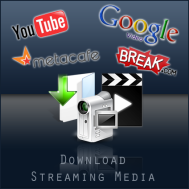 Infinitely Online Resources are Ready for You
Countless websites like YouTube, Dailymotion, Google video, Hulu, BBC, Facebook, Pandora, Grooveshark, Napster provide tons of media resources including videos, movies, music, radio or audio. With the recorder, you can easily record streaming media from those sites to your PC.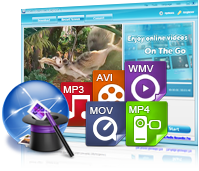 Support Recording All Streaming Formats
All the streaming formats can be recorded including flash video(HTTP, RTMP), Windows Media (HTTP, MMS, RTSP), Real Audio, Real Video and many others. In this way, users can download any protected videos from Netflix, ABC, Hulu, CBS or some DRM encrypted sites.
Record What You Hear Intelligently
Whatever any sound, as long as can hear it, the app will record audio coming from your speakers, microphone, line-in and other various audio resources.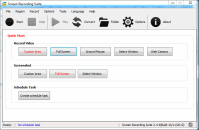 Record All Screen Activities on Your PC
The screen recorder function allows you to record anything happened on the screen. It's your choice to select a portion or the full screen for recording. To be specific, it gives you the ability to create video demo, capture your webcam sessions, make homemade videos and more.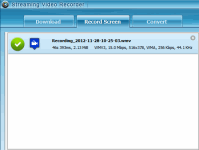 Effortless Record Live Streaming Media
Streaming Media Recorder is able to record live video or audio stream from Ustream, Justin TV, Twitch TV, Livestream, Deezer, Spotify, Last fm and other websites.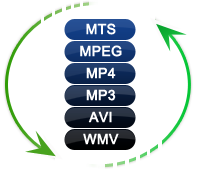 Convert Streaming Media to Digital Players
You can convert the recorded videos into various popular video and audio formats such as avi, mpeg4, wmv, mkv, h264, asf, mov, mp3, ogg, aac, flac, wav, wma. Just export the suitable formats to iPad, iPod, iPhone 5, PSP, or other mobile players.
Search For Online Media Files to Your Fantasy
The embedded search engine will assist you finding your desired movies, video clips, songs, TV shows from the internet. Simply input the related keywords into the search bar, many results will be gathered for you automatically.