Wow! I am so envious of your girlfriend for being so lucky to have such a thoughtful and romantic boyfriend like you.
Here I will show you how to do it. To record voice to CD successfully, there are major two steps needed, one is to record your voice by using
Streaming Audio Recorder
. Streaming Audio Recorder is a powerful audio recording software that combines many functions together including audio editing, CD burner and entertainment such as radio and latest music listening. And the other step is to burn your recordings to CD. Specifically, you can figure out how to record your voice on a CD by referring to the steps below.
Detailed steps to follow
:
Step 1. Download and Launch the Streaming Audio Recorder.
Step 2. Make detailed settings.
Change the default
Audio Source
of
System Sound
into
Microphone
. And test whether the microphone works normally by clicking the
Test
below.
Tip
: if you want to add background music while recording, you can choose
Both System Sound and Microphone
.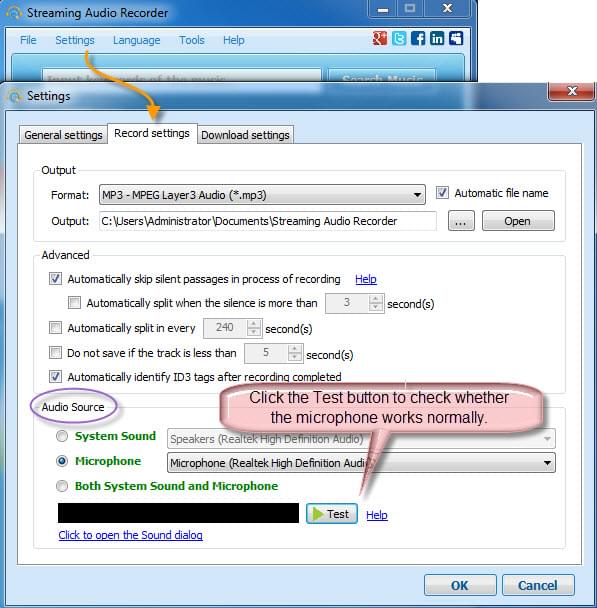 Step 3. Start the recording by clicking
On
and press the
Off
to complete the recording.
Step 4. Put a blank CD to which your song will be transferred in your computer CD drive and choose
CD Burner
in the dropdown list of
Tools
. Then, you can add your recording to the interface of CD burner. In this way, you can record voice to CD successfully and your song can be preserved in CD for a long time.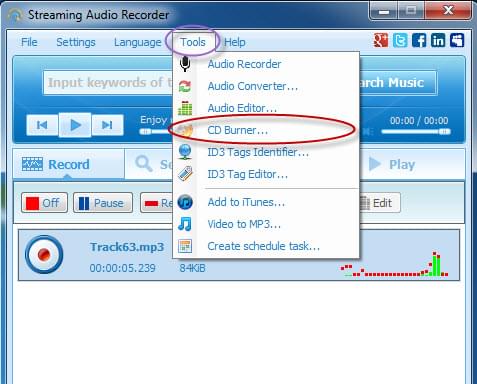 Before you start recording voice, you should pay attention to the following concerns
:
Make sure your microphone is well connected to the computer.
To make your voice recording to CD with high quality, you need to ensure the environment you stay in is quiet enough.
If you plan to add background music to your recording, adjust the volume of system sound and microphone. Never let the music accompaniment drown out your voice, or your voice cannot be heard clearly.